So you're catering your first plant-based Christmas lunch and feeling nervous — I get it. Navigating the holiday season, which, let's face it — largely centres around food — might seem scary at first. A new way of living and eating may mean your Christmas table will look a little different this year. And it's natural for worries to creep in…Will Uncle Gary, the fervent traditionalist, embrace the delicious hazelnut and cranberry roast you've spent hours preparing? Will everyone like your pavlova? I mean, you've never made one from scratch before. What if everyone pooh-poohs your efforts? Or all your nearest and dearest make your food choices the focus of the day, firing questions at you while you're just trying to enjoy your roast potatoes like every other person at Christmas time..?!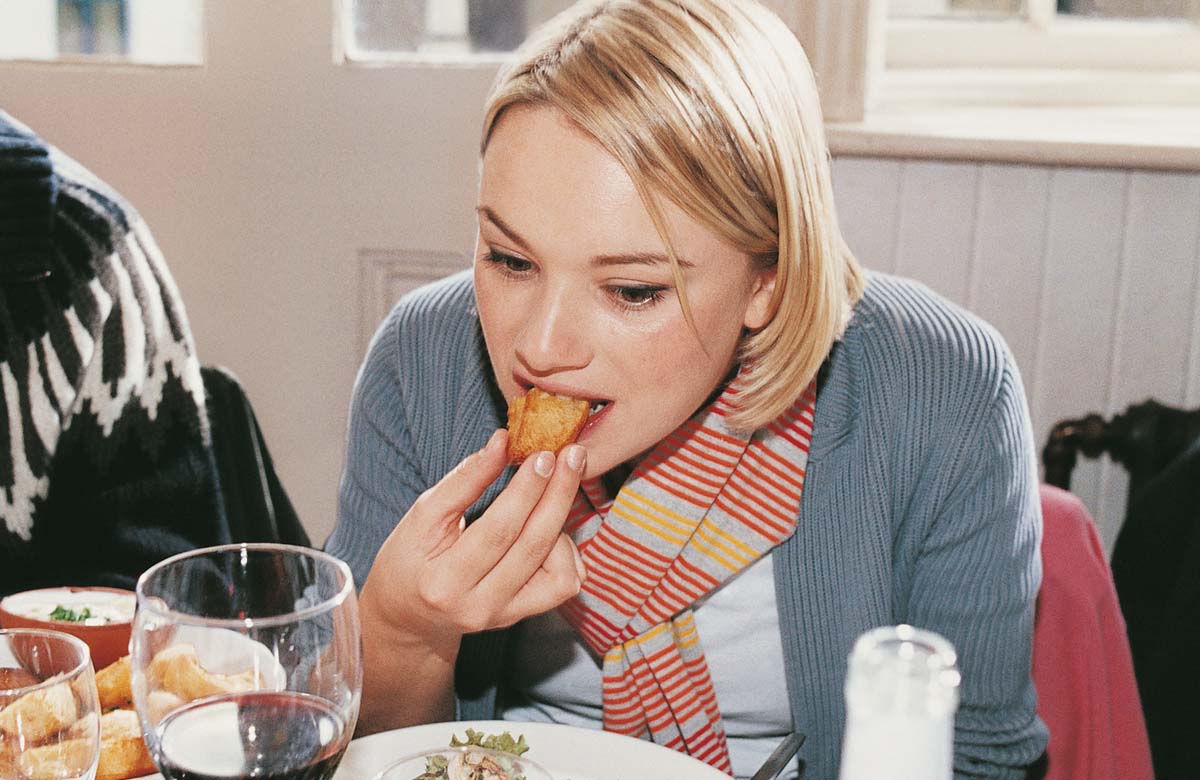 If any of the above thoughts are running through your mind — whether you're subbing Uncle Gary for Aunty Paula or Grandma Edie — I'm here to remind you that everything is going to be a-ok. While lunch might look a little different to Christmases past, it's going to be for the better.
Preparing the feast
Dining plant-based for the holidays likely means that your spread will be more creative. Without the 'meat and three veg' expectations of the past, you will have far more freedom to design your own menu with new and fresh ideas. And even better — you'll get the ultimate chance to impress your friends and family with the one thing everyone loves. No, not the Mariah Carey Christmas album — food!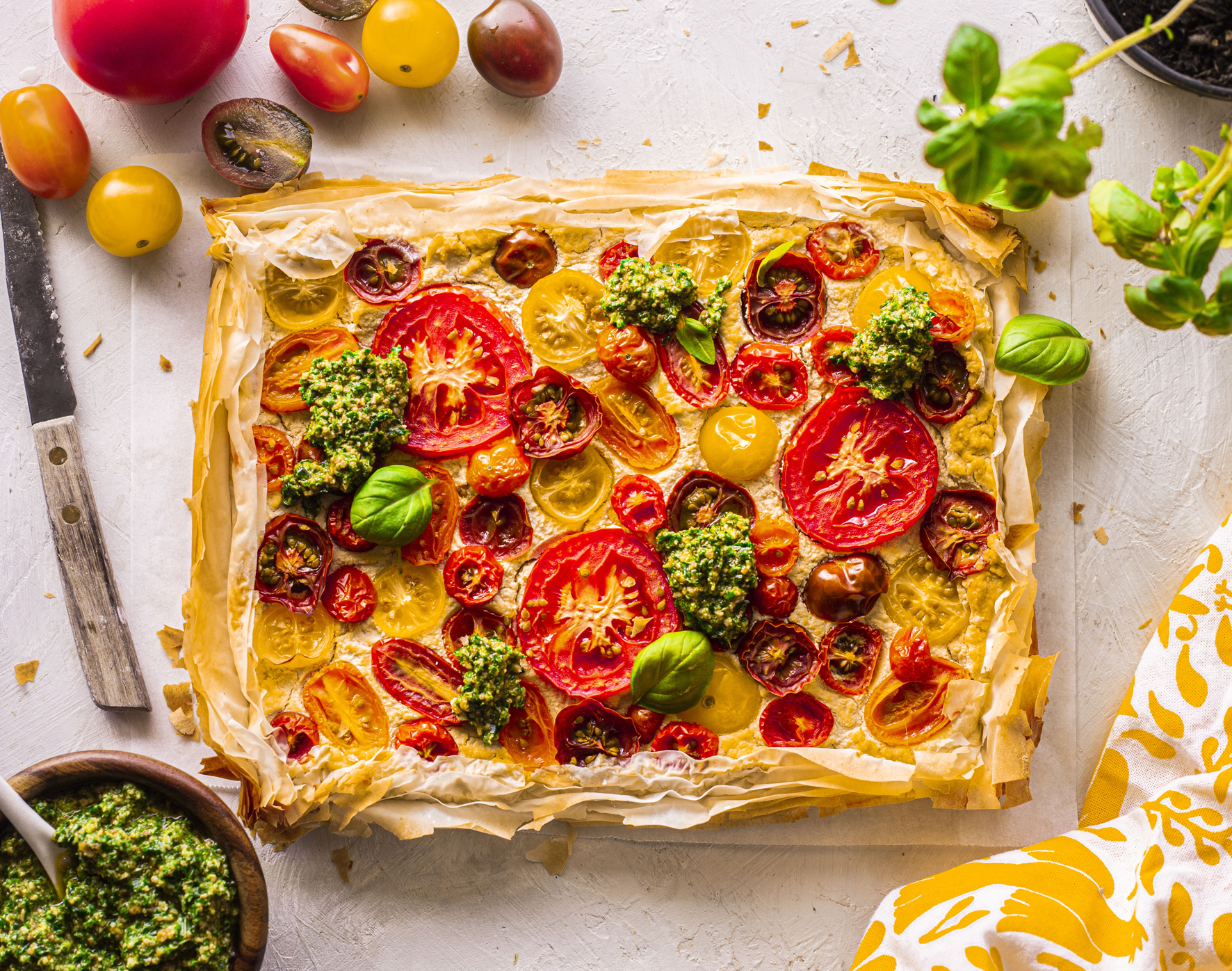 Most of us eat with our eyes first, so bring the presentation and colour. Bright vegetable tarts, salads, stuffed peppers, all the roast veg you can handle, oat and nut-based cheeses, crusty bread rolls, dips, crackers, rice paper rolls…there are no limits. Plant-based roasts are readily available if that's your preferred centrepiece, or try this stuffed pumpkin roast wellington. My money is always on this mushroom and lentil stuffed festive log, though don't let the name fool you — it can be enjoyed the whole year round.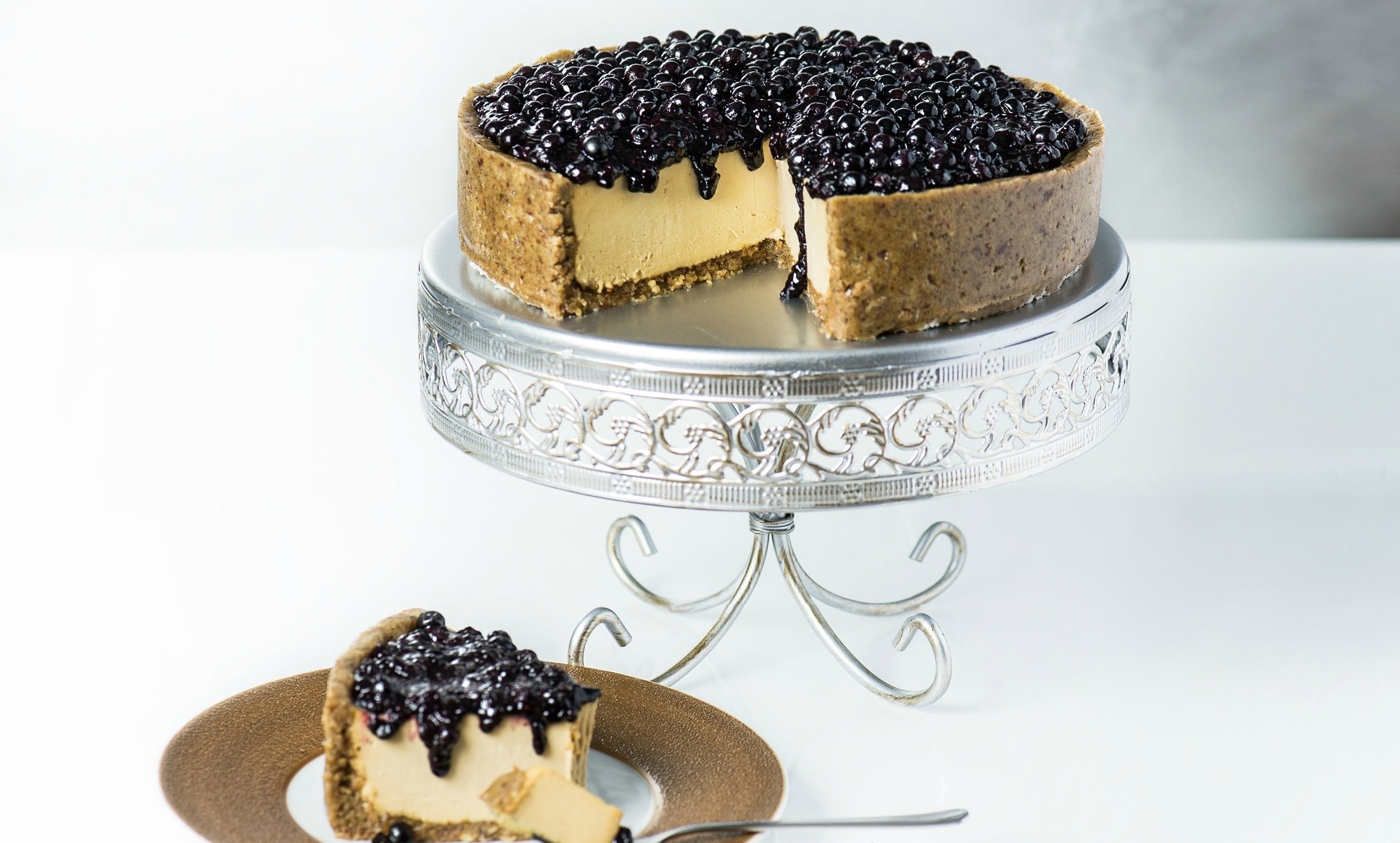 Image: Maria Marlowe
I've never been one to successfully save room for dessert at Christmas, though me being the dining overachiever I am, always manage to make it work. Pavlova, custard tarts, cheesecakes and lemon meringue are always welcome and can be made plant-based with ease. Vegan-friendly Christmas cakes and puddings, gingerbread, and fruit mince tarts are available in stores if you're adamant about sticking to themes, but my advice is to choose a couple of well-loved classics to veganise. You can Google a vegan version of any recipe you're after, or if you're sticking to a tried-and-tested fave, you can find helpful info on subbing out animal ingredients in our guide to plant-based kitchen hacks.
Being the gracious host
Hosting may be hard work, but boy is it rewarding! It may just be my Italian heritage, but providing way too much food to my favourite humans brings me all the warm feelings. With food waste a strong consideration, I always ensure no dish is tossed out. Leftovers can last another meal or two, depending on how much you've (over)prepared. As well as being tasty the next day, it also makes a fabulous parting gift for your guests — so they can stretch that Christmas spirit into Boxing Day and beyond!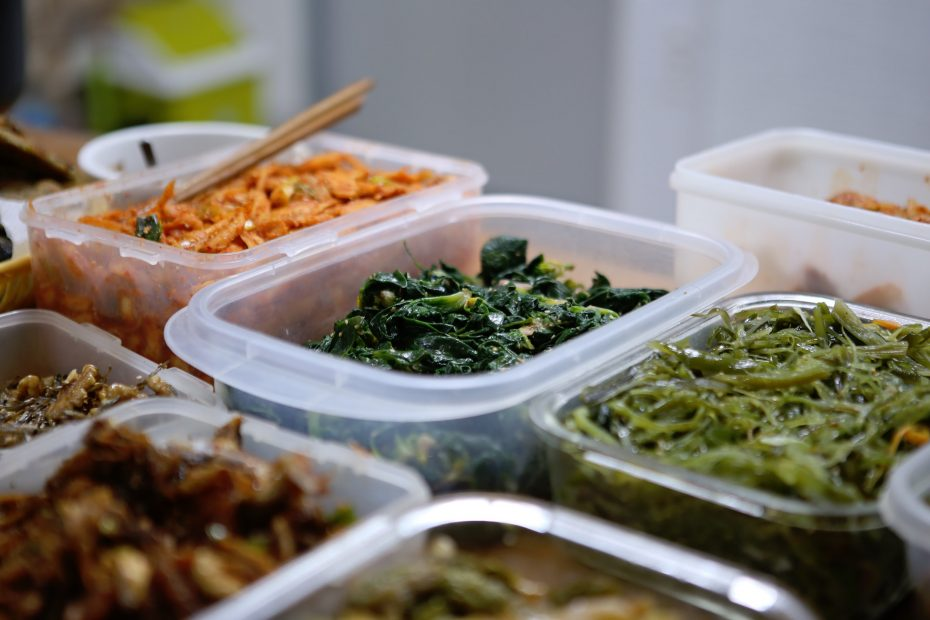 Image: @wiaone72 on Unsplash
Now, being a gracious host is more than just ensuring people have what they need. Double checking any dietary requirements and allergies in advance shows the genuine care in making sure your guests will be looked after at the table. If it's their first plant-based experience, it will go a long way to making them feel comfortable in what may be unchartered territory. Many people have followed traditions of having animals on their table their whole lives, and change can be a hard thing to handle, especially on the most widely-celebrated holiday in Australia. Allaying any concerns before time by informing them of what will be on offer will put them at ease, and the thought of going meat-free probably won't even register on the day. There's no better feeling than knowing your guests aren't asking where the meat is, because you've provided them with the plant-based feast to end all feasts!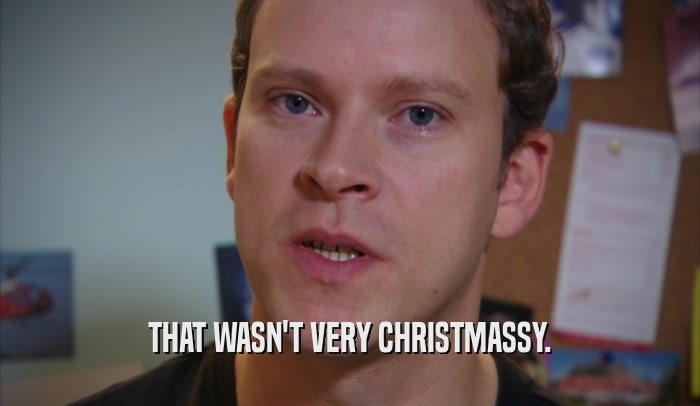 With that said, in some cases — regardless of what you dish up — guests may make some unsavoury comments or ask questions about your dietary or lifestyle choices. This is where again, I'll stress the importance of being a gracious host. Bear in mind that this is a new experience for many, and that makes people curious. Questions around your choices can be answered if you wish, but talking about some of the harsh animal welfare and environmental issues around meat, egg, and dairy consumption might be a bit heavy for Christmas lunch! If you'd prefer to pass on the questions, you can always mention you'd be happy to answer them at another time; or even steer the conversation toward the lighter side of plant-based eating, like a new product you've tried or unique ingredients you've discovered.
If you're finding you're becoming the butt of the lamest jokes, you may need to take a deep breath and remember the most important, powerful thing in the world — kindness. Instead of losing your cool, take the joker aside and ask for some respect around your choices and beliefs. You don't need to agree on everything, but a gentle reminder to respect your position should be well-received. Often people forget the strong underlying beliefs around food choices, so reinforcing that it's about more than what is or isn't on your plate can be helpful.
Food can be life-changing
Sharing food is sharing love. Bringing those closest to you to the table for a vegan feast, you're not only enjoying a meal, but showing a new way of living. You may even be breaking down pre-conceived ideas of what it means to be meat-free.
As an ol' mate of mine once said, the times, they are a-changin'. (Ok, so maybe it was Bob Dylan, but still…they are a-changin'!)The surge in plant-based eating over the last decade has seen higher quality products hitting the shelves — and fast. Gone are the days of plastic cheese and that one plant-based meat in a tin. These days, you definitely do make friends with salad, though I'll admit, you may make slightly more with vegan junk food 😉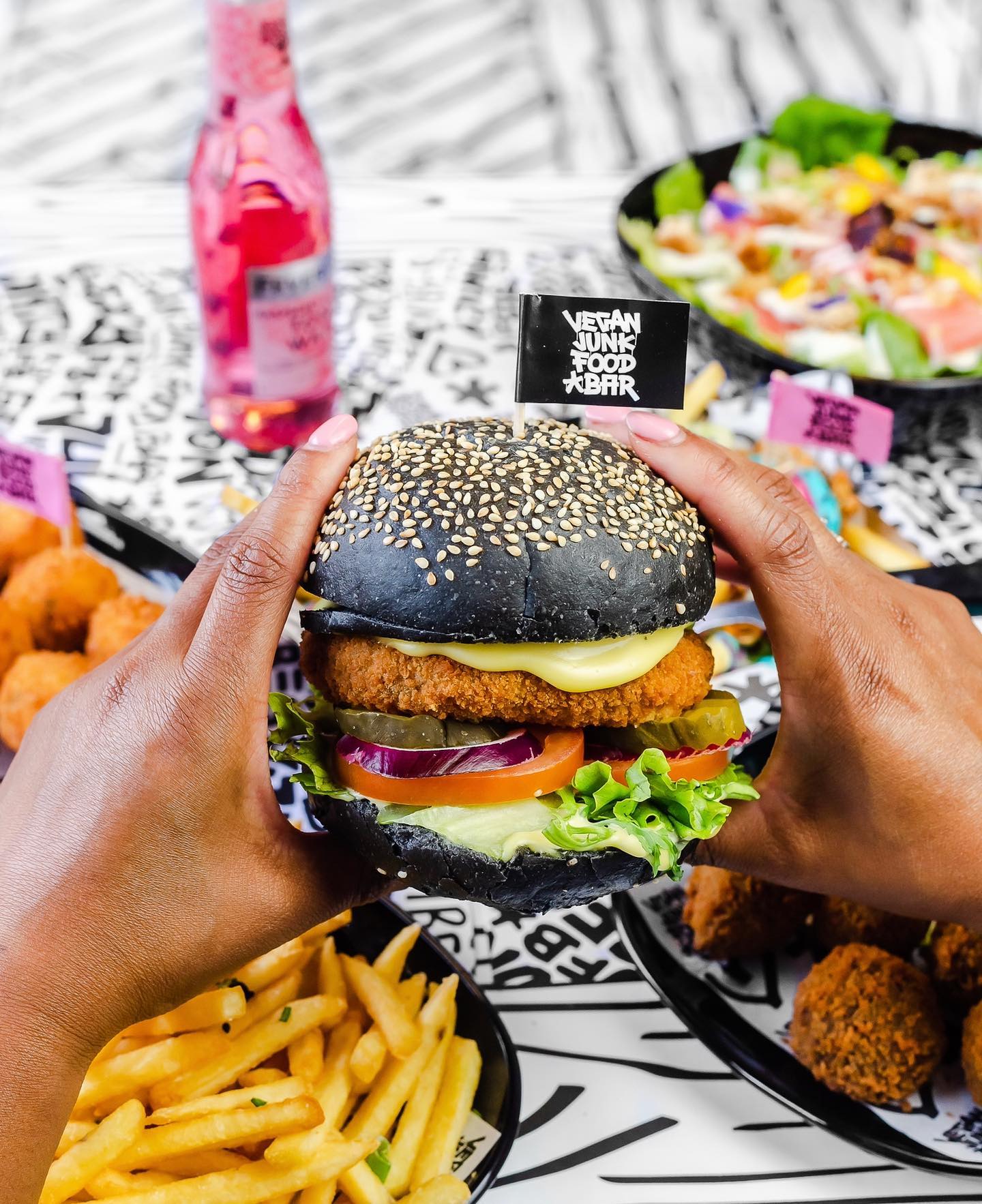 Image: Vegan Junk Food Bar
Your days of hard work in the kitchen prepping for the big meal will no doubt be worth it on the day, but it may prove more impactful post-Christmas than you realise. Showcasing plants at the table may encourage more plant-based meals by your attendees in future, as well as a better understanding of what meat-free meals can be. You might even be asked for your recipes, which I know always leaves me feeling like I've won at life!
They say you catch more flies with honey, but (aside from wondering why anyone is looking to catch flies) I prefer to think on how many kinder choices you can create by sharing food. And who knows — your Christmas feast may just be the catalyst for a domino effect of future acts (or meals) of kindness. That's worth giving yourself a pat on the back for!