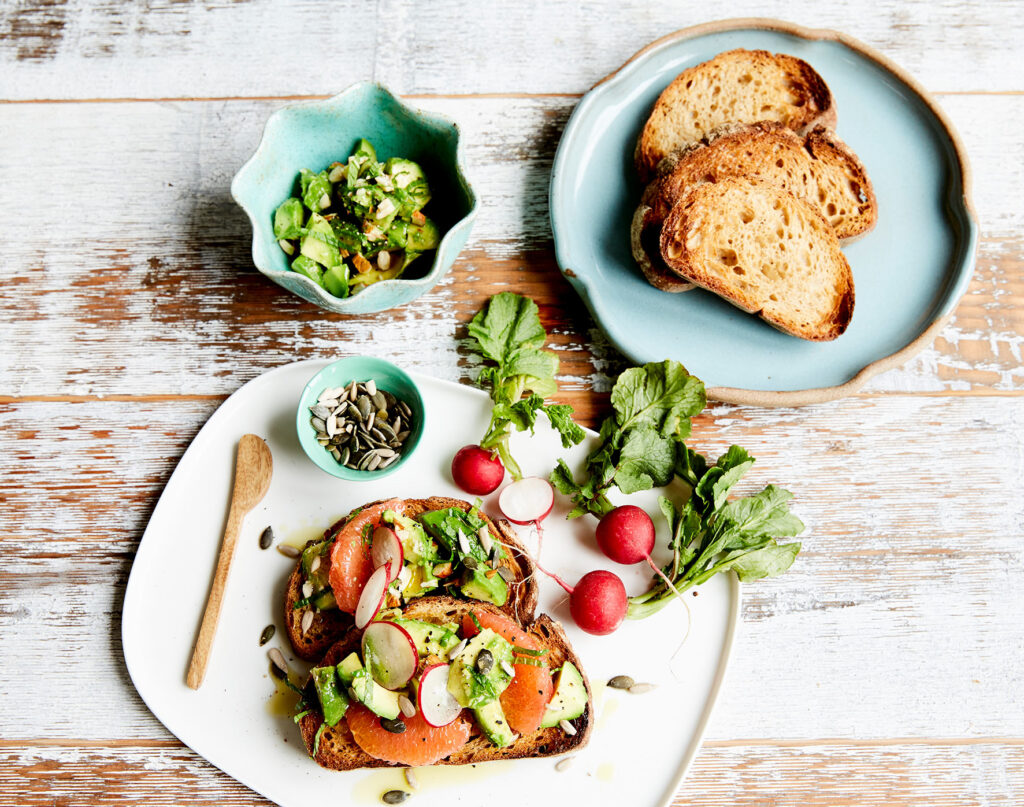 Recipe:
Avocado Toast Goes to Florida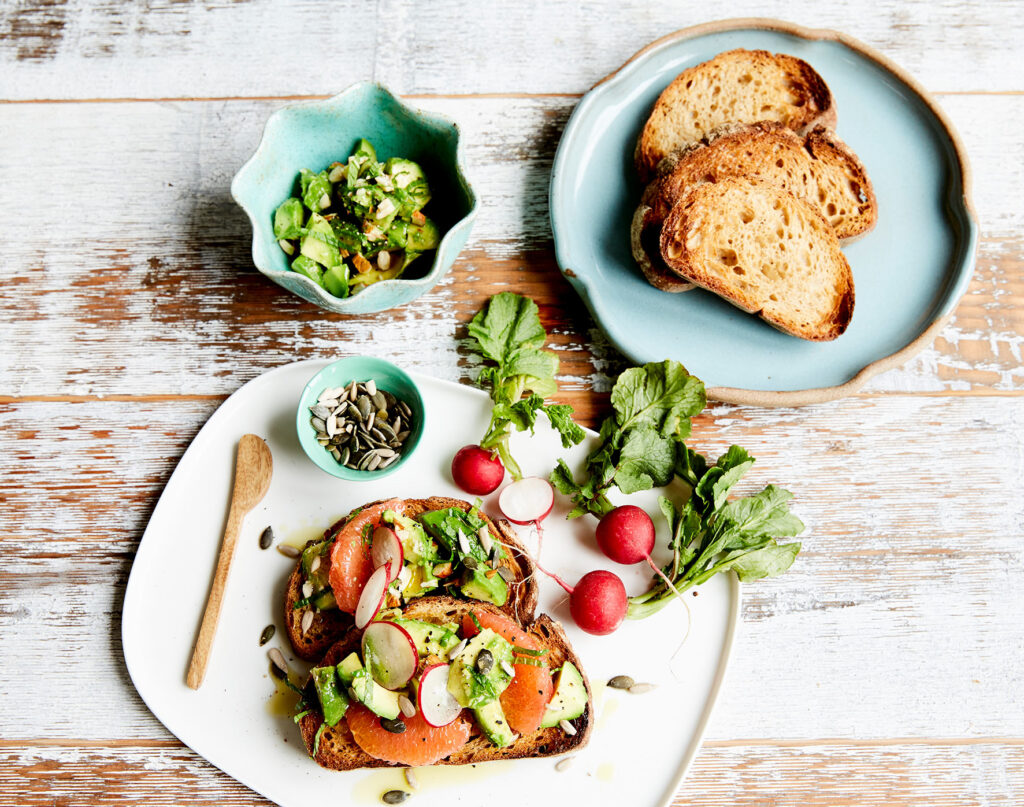 Posted in Breakfasts
Prep: 10 mins
Easy Peasy
You will need:
1 avocado
1 tablespoon raw almonds, chopped
6 slices ruby red grapefruit
2 mint leaves, chopped
2 tablespoons lemon juice
1 tablespoon olive oil
4 slices sourdough bread
Pinch of Himalayan rock salt, ground
Pinch of cracked black pepper
1 red radish, thinly sliced
1 teaspoon pepitas
1 teaspoon sunflower seeds
Directions:
1

Cut the avocado in half and remove the stone. Dice the flesh and add it to a bowl with almonds, grapefruit, mint, lemon juice and olive oil. Toss gently but thoroughly.

2

Toast the bread and place it on a plate. Top each slice with the avocado mix, and a sprinkling of salt and black pepper.

3

Garnish with the radish, sprinkle with the seeds and enjoy right away.
Sign up for a week of delicious plant-based recipes
Send me my recipes
Heads up: by signing here you'll get free recipes and updates from VegKit. Privacy policy