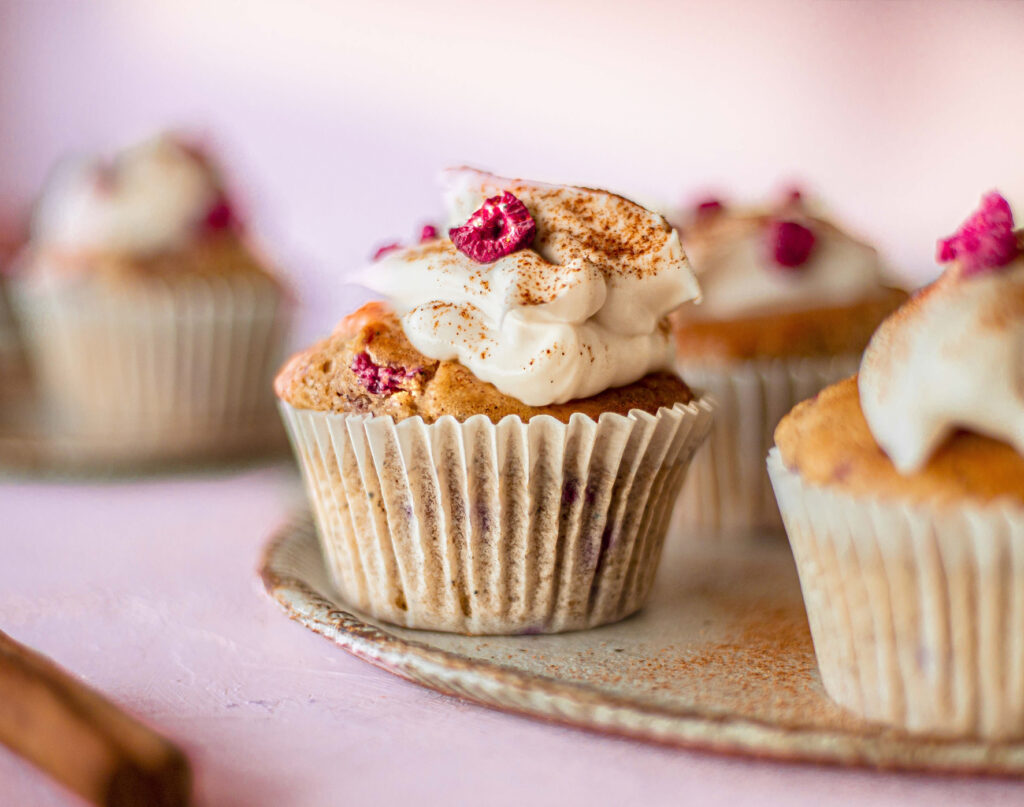 Recipe:
Chai & Raspberry Cupcakes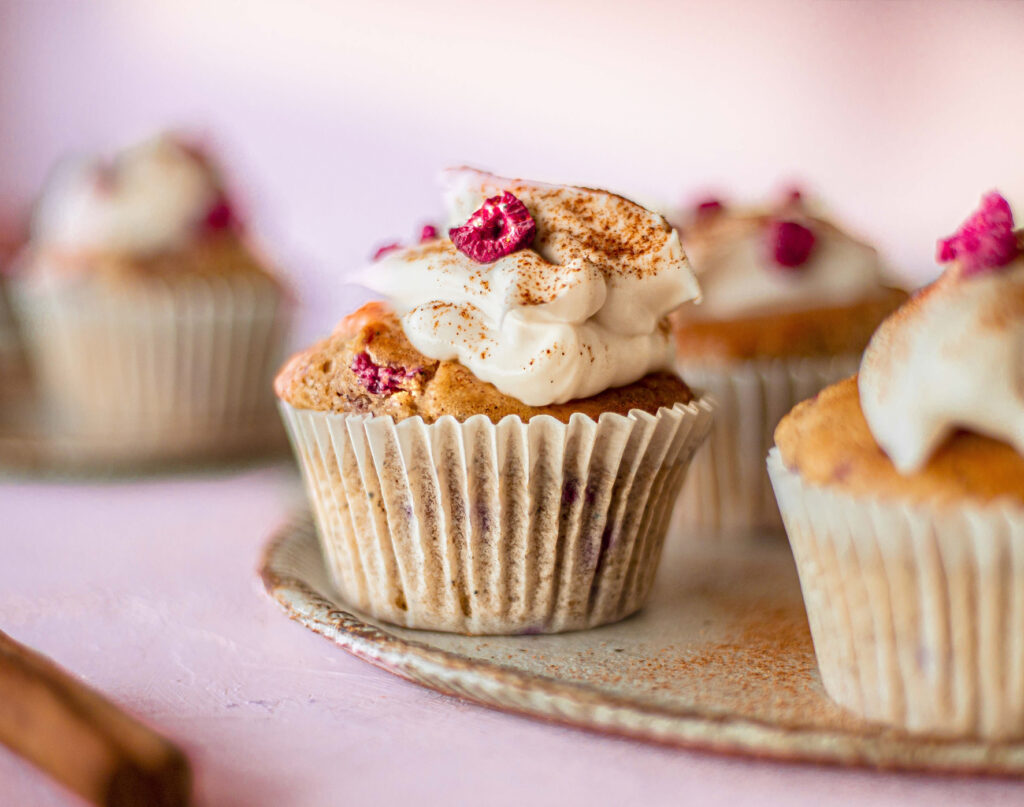 Posted in Desserts
Prep: 10 mins
bake 25 mins
Totally Doable
You will need:
Dry ingredients
2 cups self-raising flour or self-raising wholemeal flour
1 cup sugar or coconut sugar
1 teaspoon chai spices
1 teaspoon baking powder
Pinch of salt
Wet ingredients
1 ½ cup any plant-based milk, such as almond, soy or coconut
½ cup sunflower or olive oil
1 tablespoon apple cider vinegar or white vinegar
1 teaspoon vanilla extract
1 cup raspberries, fresh or frozen
Topping
1 cup thick coconut yoghurt
Directions:
1

Preheat the oven to 180°C.

2

In a medium bowl, add all dry ingredients and whisk together until there are no lumps.

3

Add all the wet ingredients (except the raspberries) and whisk until combined. Gently fold the raspberries into the batter.

4

Scoop the batter into 12 lined cupcake moulds.

5

Bake the cupcakes for 20–25 minutes or until a skewer can be inserted into a cupcake and there's no wet batter on it. Note that the raspberries will remain wet.

6

Turn the cupcakes onto a cooling rack and allow them to cool fully.

7

Before serving, add a dollop of coconut yoghurt and a dusting of cinnamon on each cupcake.
Sign up for a week of delicious plant-based recipes
Send me my recipes
Heads up: by signing here you'll get free recipes and updates from VegKit. Privacy policy