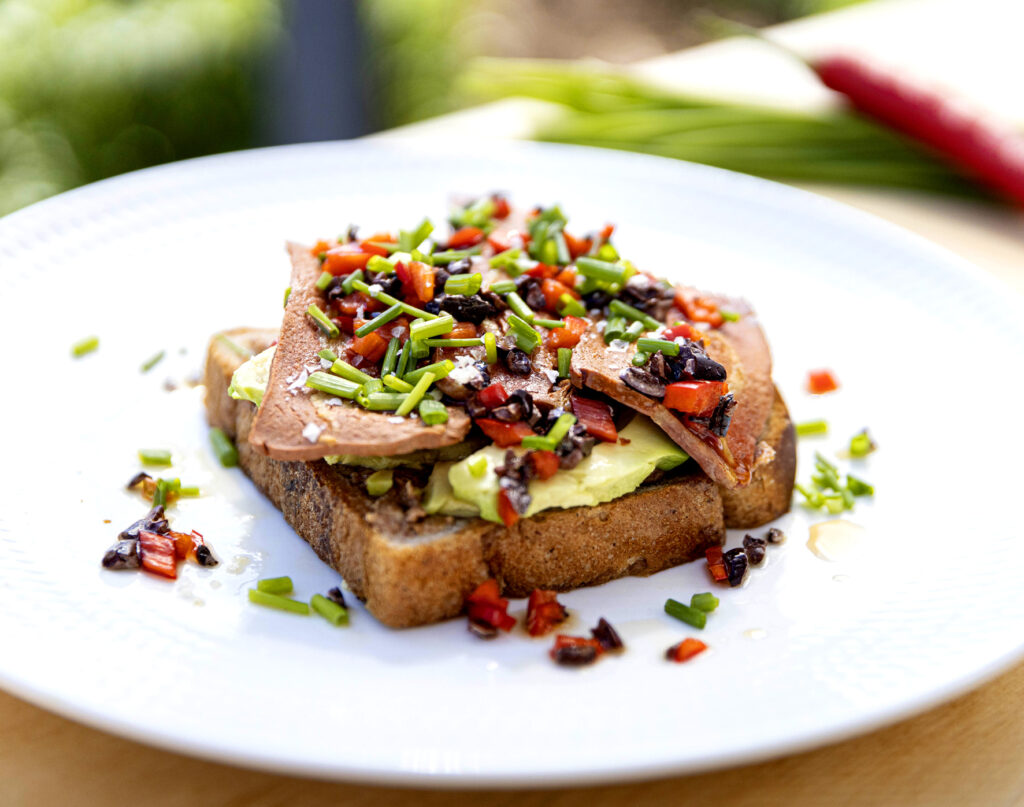 Recipe:
Loaded Sweet & Savoury Fruit Toast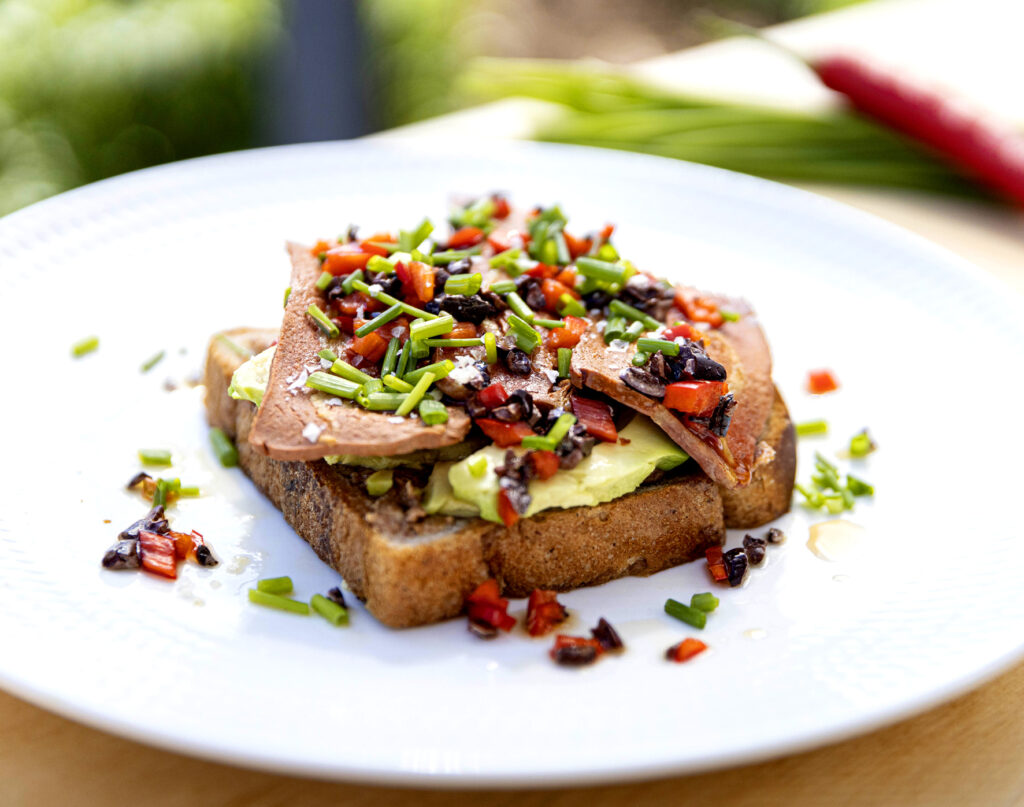 Prep: 15 mins
cook 5 mins
Easy Peasy
You will need:
2 slices fruit bread
2 tablespoons favourite nut butter/spread
1 avocado, thinly sliced
6 rashes plant-based bacon
Dressing
1 long red chilli, seeds removed, finely diced
1 bunch chives, finely sliced
50ml maple syrup
1 tablespoon cacao nibs
10ml water
Directions:
1

Spread on a generous amount of nut butter over the fruit bread. Thinly slice the avocado and place on top.

2

Fry the plant-based bacon until crispy and lay on top.

3

Pour the maple syrup into a bowl with the de-seeded and thinly sliced chilli along with the sliced chives and water and mix together with the cacao nibs. Drizzle over the top to serve.
Sign up for a week of delicious plant-based recipes
Send me my recipes
Heads up: by signing here you'll get free recipes and updates from VegKit. Privacy policy