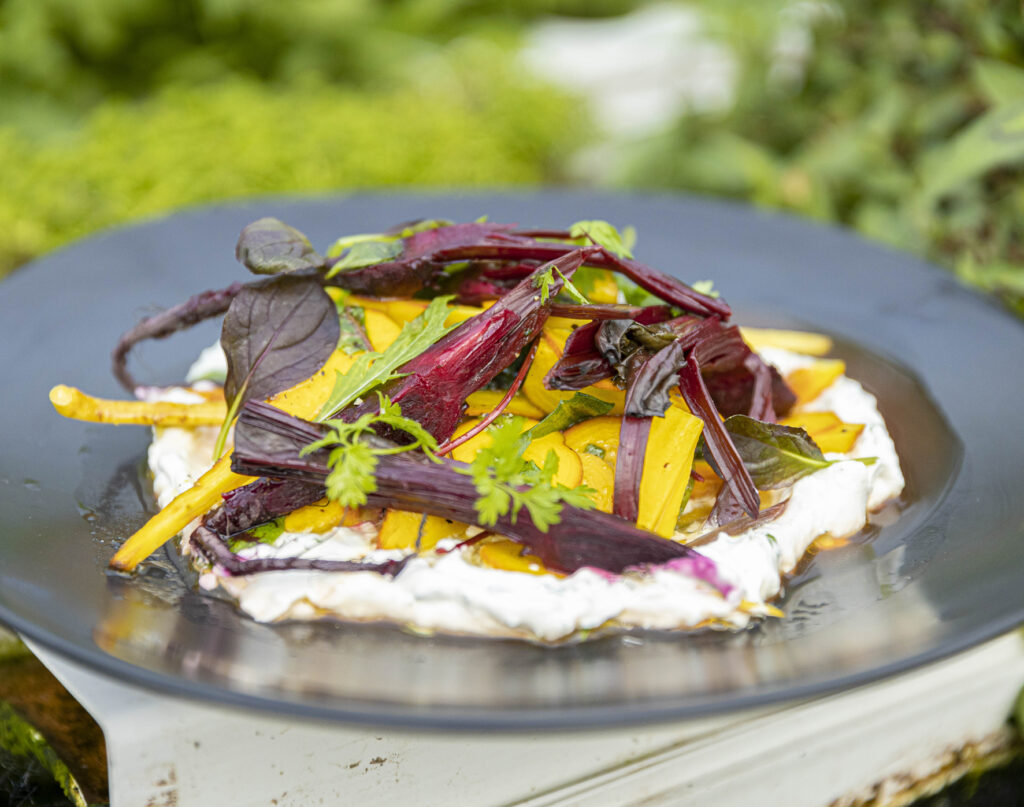 Recipe:
Beet Carpaccio with Whipped Horseradish Cream & Microgreens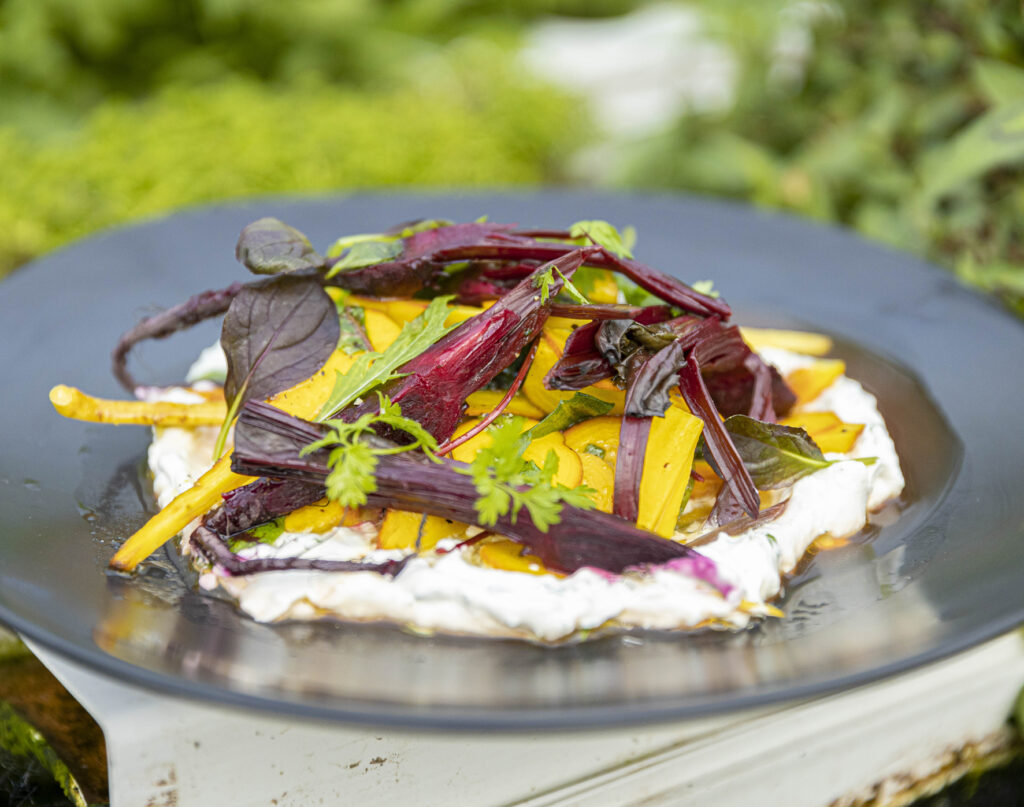 Prep: 15 mins
cook 10 mins
Easy Peasy
You will need:
1 bunch yellow beets, roughly chopped
Salt and pepper
1 lemon, juice
3 tablespoons olive oil
Few sprigs rocket
Few sprigs sorrel
Horseradish Cream
½ cup fava bean cream
1 horseradish root, microplaned
1 tablespoon chervil, finely chopped
To serve
1 red beet, steamed and quartered lengthwise
Few sprigs rocket
Few sprigs sorrel
Few extra chervil leaves
Directions:
1

Microplane the horseradish and add it to the cream then whip with a whisk until fluffy. Roughly chop the chervil and mix it through the cream.

2

Add the beetroot, salt, pepper, lemon juice, olive oil, rocket, and sorrel to a bowl. Stir to combine all of the ingredients thoroughly.

3

Spoon the cream onto your serving plate and top with the yellow beets & herbs mixture. Then lay over the steamed red beetroot, an extra sprinkle of chervil, and any other micro herbs you may wish to use. Spoon over any remaining dressing from the yellow beetroot bowl before serving (this beetroot-infused dressing will impart its vibrant colour to your cream!).
Sign up for a week of delicious plant-based recipes
Send me my recipes
Heads up: by signing here you'll get free recipes and updates from VegKit. Privacy policy