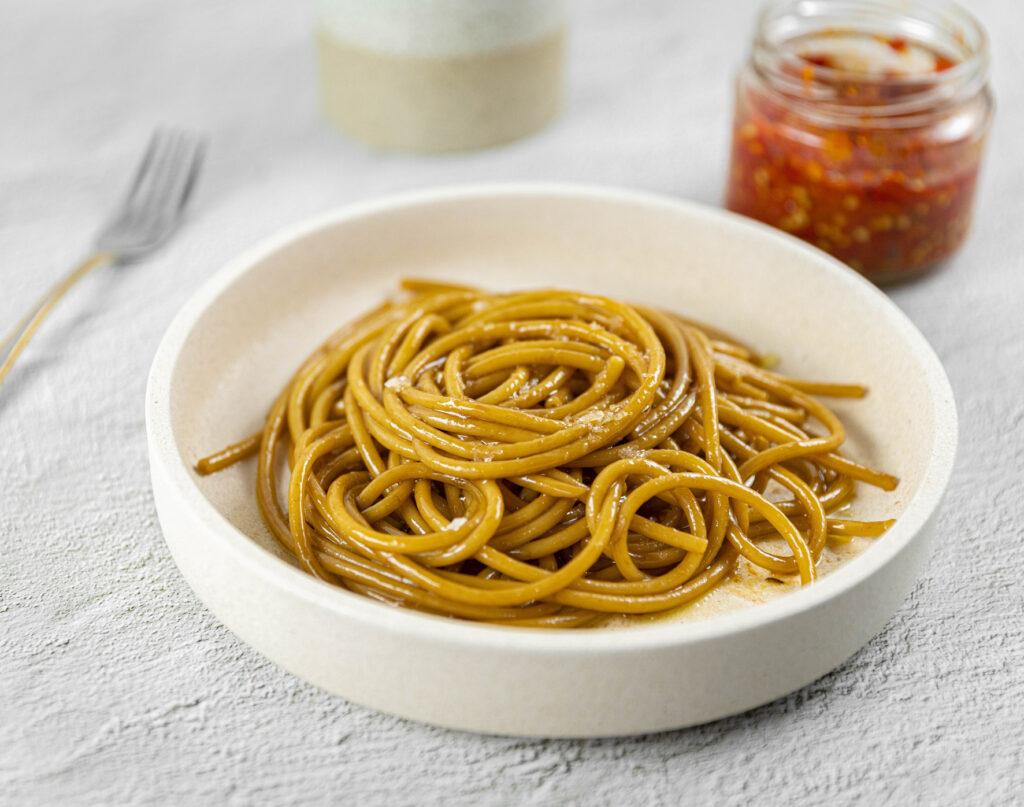 Recipe:
Bucatini with Vegetable Demi-glace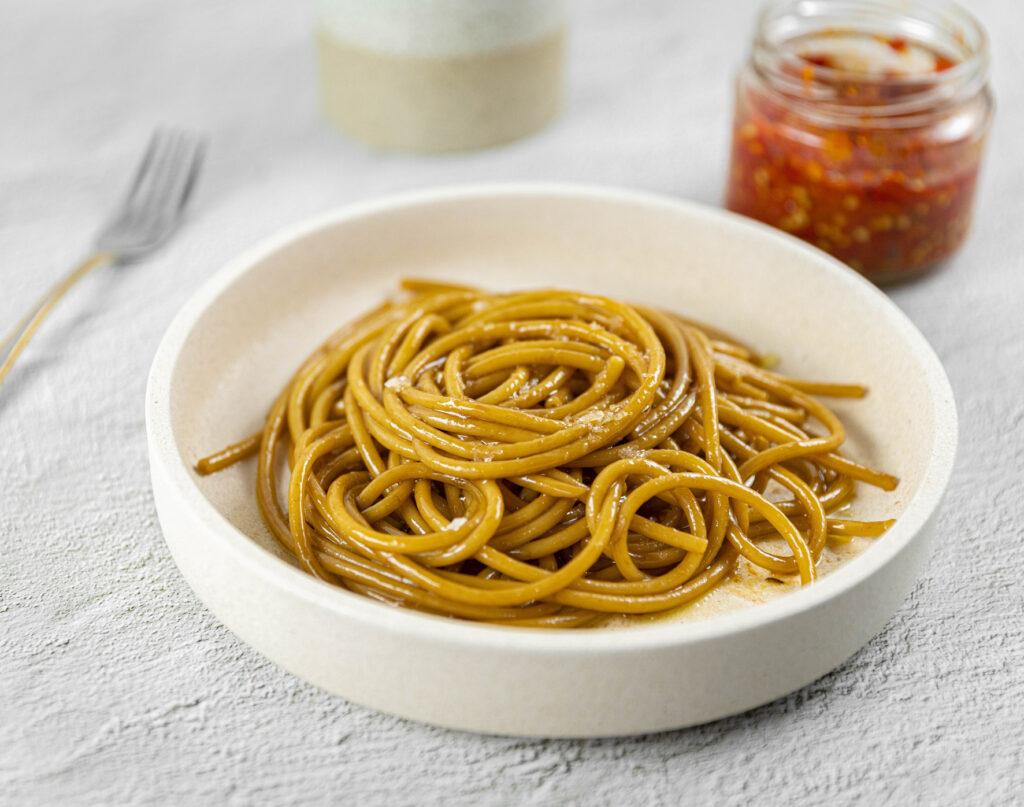 Prep: 30 mins
cook 1.5 hours
Easy Peasy
You will need:
Vegetable Sauce
1 carrot, washed and finely sliced
1 onion, peeled and finely sliced
1 leek, washed and finely sliced
1 stick celery, finely sliced
3 cloves garlic, squashed
1 large zucchini, finely sliced
2 thyme sprigs (optional)
1 tablespoon olive oil
¼ teaspoon xanthan gum
Pasta
1 packet Bucatini
Sea salt and cracked pepper
Best quality extra virgin olive oil
Directions:
1

Preheat the oven to 200°C.

2

Pop all the vegetables in a large bowl, add the oil and toss to coat. Line a deep baking tray with baking paper, add the vegetables and roast for 40–60 minutes or until the vegetables become dark and roasted in colour. Stir the vegetables from time to time so they cook evenly.

3

Once roasted, transfer the vegetables to a large pot and cover them with water. Bring to the boil and reduce to a simmer for an hour.

4

Strain the liquid through a fine sieve into a clean smaller pot. Add the xanthan gum and whisk to combine. Simmer for 15–20 minutes or until it's reduced by about 50%. It should be thick and viscous, a bit syrup-like.

5

Cook the pasta as per the manufacturer's instructions, then strain and toss with the demi-glace sauce, folding through some extra virgin olive oil to loosen it up a bit, and season with sea salt as desired.

6

Serve right away!
Sign up for a week of delicious plant-based recipes
Send me my recipes
Heads up: by signing here you'll get free recipes and updates from VegKit. Privacy policy