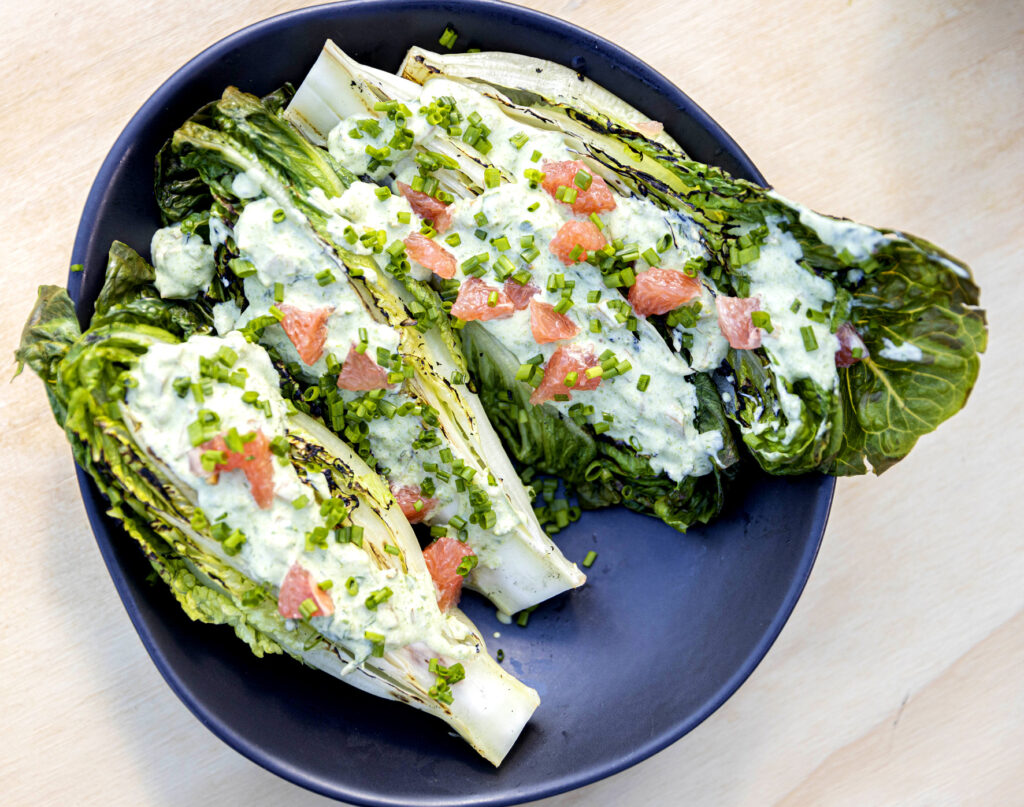 Recipe:
Charred Baby Cos Lettuce with Herbed Oat Buttermilk Dressing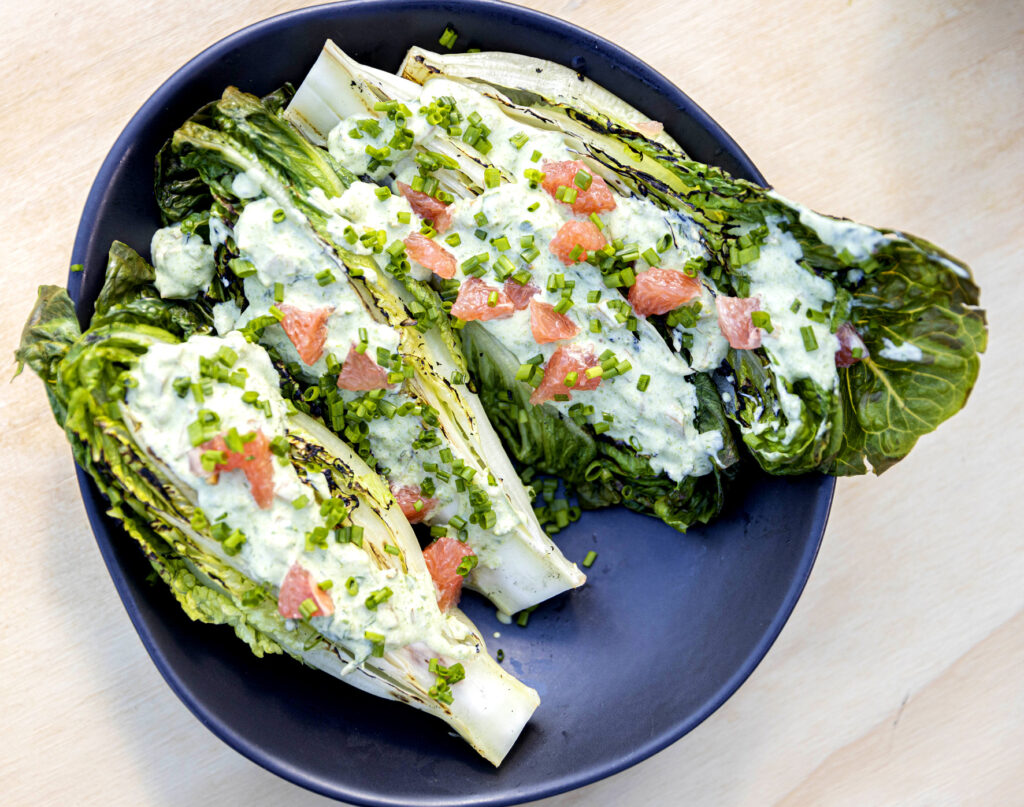 Prep: 10 mins
cook 10 mins
Easy Peasy
You will need:
2 baby cos, cut in half lengthwise
10ml vegetable oil
For the dressing
4 sprigs parsley
3 sprigs thyme
½ bunch chives
1 teaspoon fennel seeds, lightly toasted
100ml plant-based cream (e.g. soy or coconut based)
1 lemon, juice only
1 cheek preserved lemon
Salt and pepper
To finish
1 ruby red grapefruit
5 strands chives, finely chopped
Directions:
1

Pour the vegetable oil on your hands and then rub your hands over the cut side of the cos. With the medium stove burner on high, place a cake rack or an oven shelf over it and place the cos on, listening to it crackle and sizzle. If you don't have gas, a bbq would work and if not a bbq then a very hot heavy based pan will work fine too, it just won't have the same smokey flavour, but still delicious.

2

Cook each cos for a couple of minutes until the edges of the leaves are blackened and you can see the inner leaves releasing it's moisture. Lay each one on your serving dish.

3

While they cool, in a mortar and pestle place add the parsley leaves and a little salt and grind them to a paste, then add the thyme leaves and do the same and then the same with the chives. Finely add the fennel seeds, cream, lemon juice, dice up the preserved lemon and add that to the mixture, no longer grinding to a paste but stirring to mix together.

4

Spoon over the charred lettuce. Then using a sharp knife cut off the peel and pith of the grapefruit and cut out segments, scatter them over the top of the lettuce and serve with some chives.
Sign up for a week of delicious plant-based recipes
Send me my recipes
Heads up: by signing here you'll get free recipes and updates from VegKit. Privacy policy