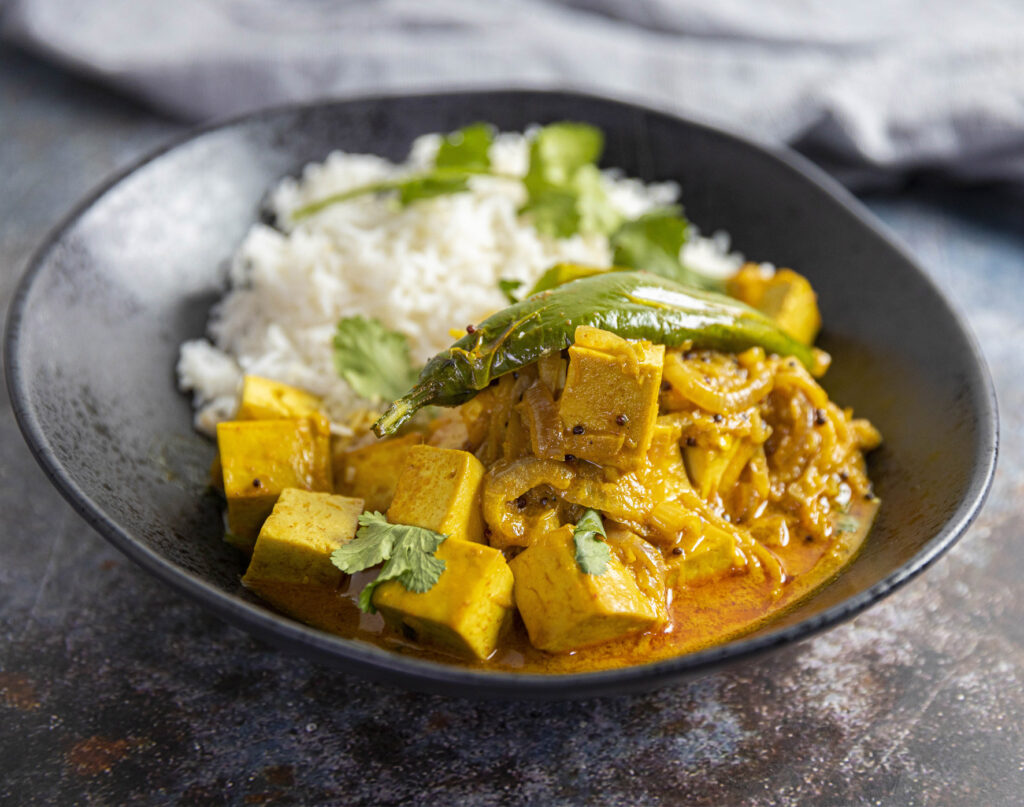 Recipe:
Smoked Tofu Masala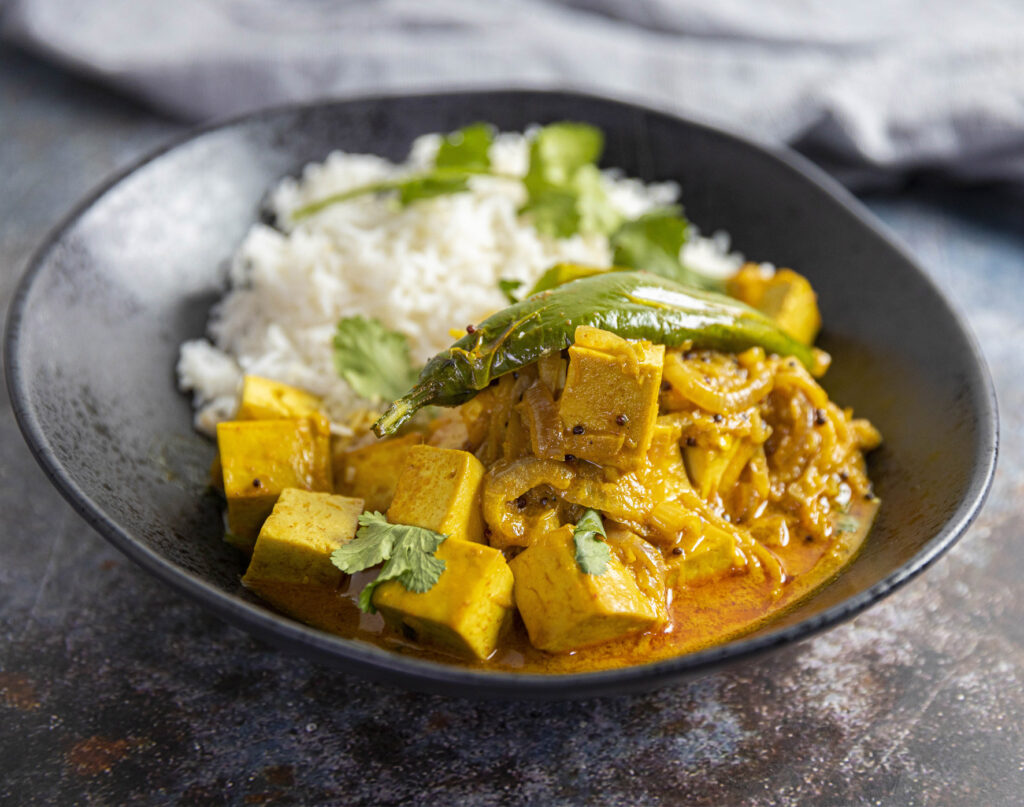 Posted in Freshly Picked
Prep: 10 mins
cook 30 mins
Easy Peasy
You will need:
3 tablespoons mustard oil
1 tablespoon mustard seeds
2 medium red onions, peeled and sliced
3 long green chillies, split lengthwise
4cm ginger, minced
1 teaspoon turmeric powder
1 ½ teaspoons Kashmiri chilli (or 1 teaspoon paprika)
½ teaspoon garam masala
Pinch salt
1 teaspoon caster sugar
400ml coconut milk
500g smoked tofu, cut into 1–inch cubes
½ bunch coriander
To serve:
Directions:
1

Heat the oil in a pan until smoking, then turn the heat to medium–low.

2

Add the mustard seeds and heat until they pop. Add the onion and stir through.

3

Add the chilli, ginger, turmeric powder, Kashmiri chilli and garam masala. Add a pinch of salt and cook for 1–2 minutes or until lightly coloured. Add the tofu and stir through.

4

Stir in the sugar and coconut milk, cover and simmer for 20 minutes.

5

Serve with rice.
Sign up for a week of delicious plant-based recipes
Send me my recipes
Heads up: by signing here you'll get free recipes and updates from VegKit. Privacy policy