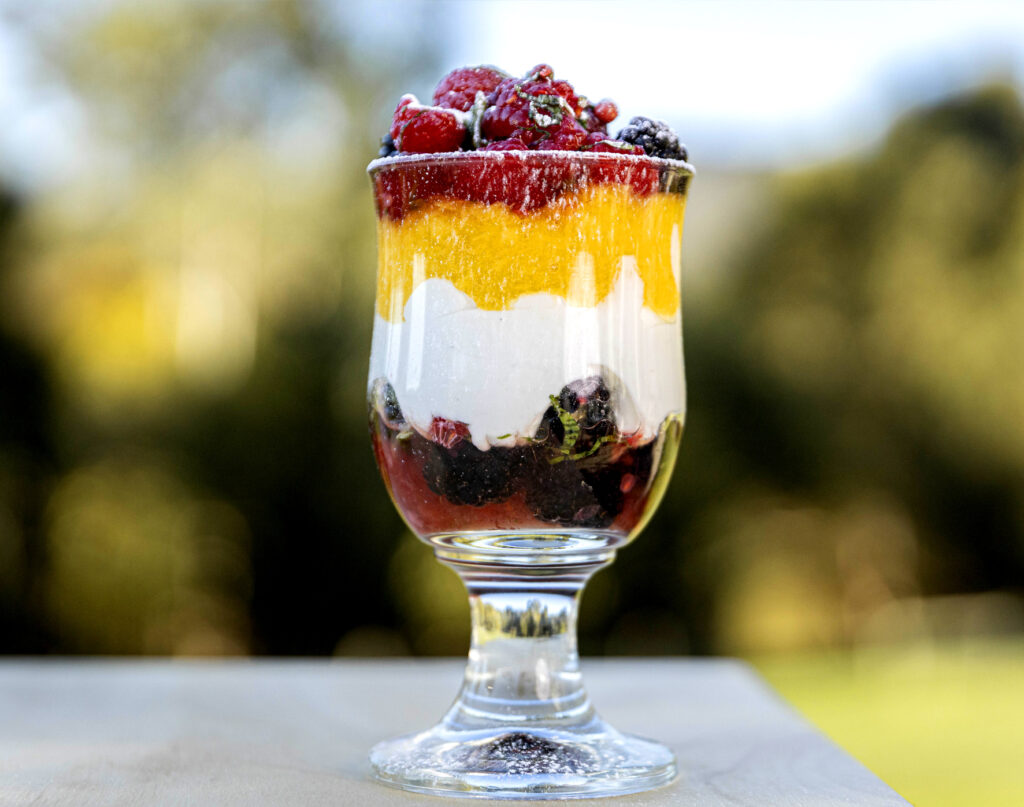 Recipe:
Kombucha Berry Trifle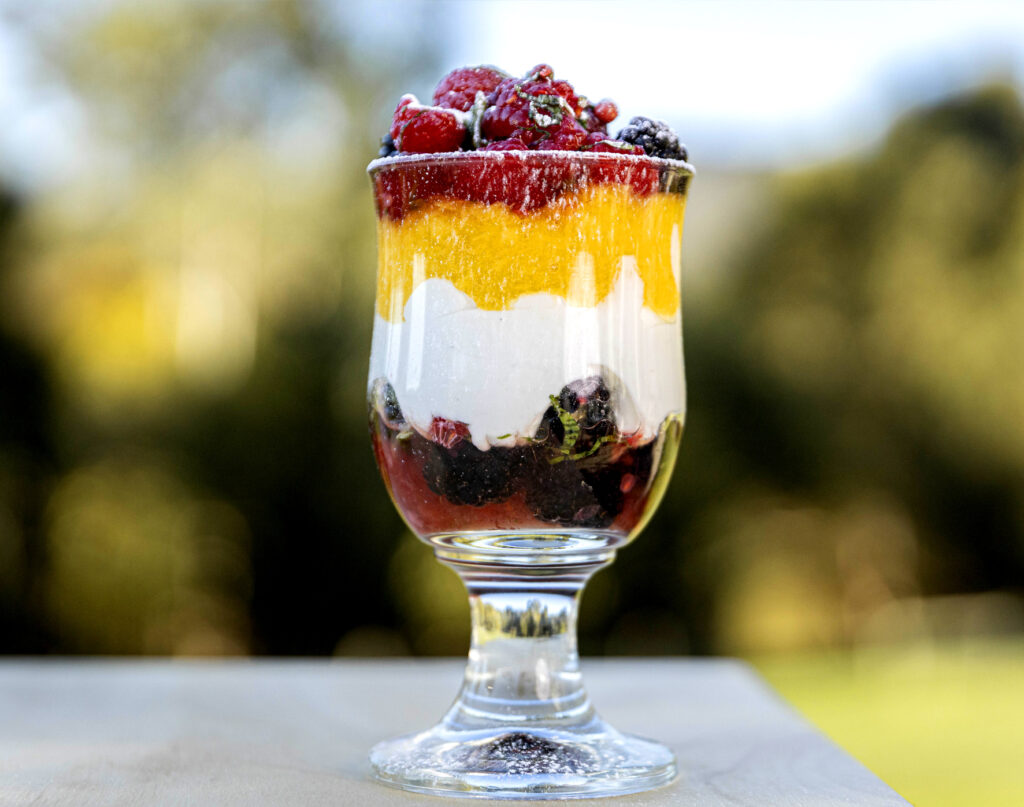 Posted in Freshly Picked
Prep: 20 mins
soak 15 mins
Easy Peasy
You will need:
1 punnet raspberries
1 punnet blackberries
1 tablespoon basil leaves, finely chopped
1 cup Fuji apple kombucha
20g icing sugar
½ teaspoon pink peppercorns
1 mango, skin removed
To garnish
200ml greek-style vanilla plant-based yoghurt (or mix in 1 tsp of vanilla to a natural flavoured yoghurt)
Icing sugar
Basil leaves
Directions:
1

Add the berries to a bowl with basil, kombucha, icing sugar and pink peppercorns. Let sit for a minimum of 15 minutes to macerate.

2

Mash the mango into a paste or place in a food processor then set aside.

3

In a glass, place a spoon of berries, add a layer of yoghurt then a layer of mango then a final layer of berries.

4

Dust with icing sugar.
Sign up for a week of delicious plant-based recipes
Send me my recipes
Heads up: by signing here you'll get free recipes and updates from VegKit. Privacy policy