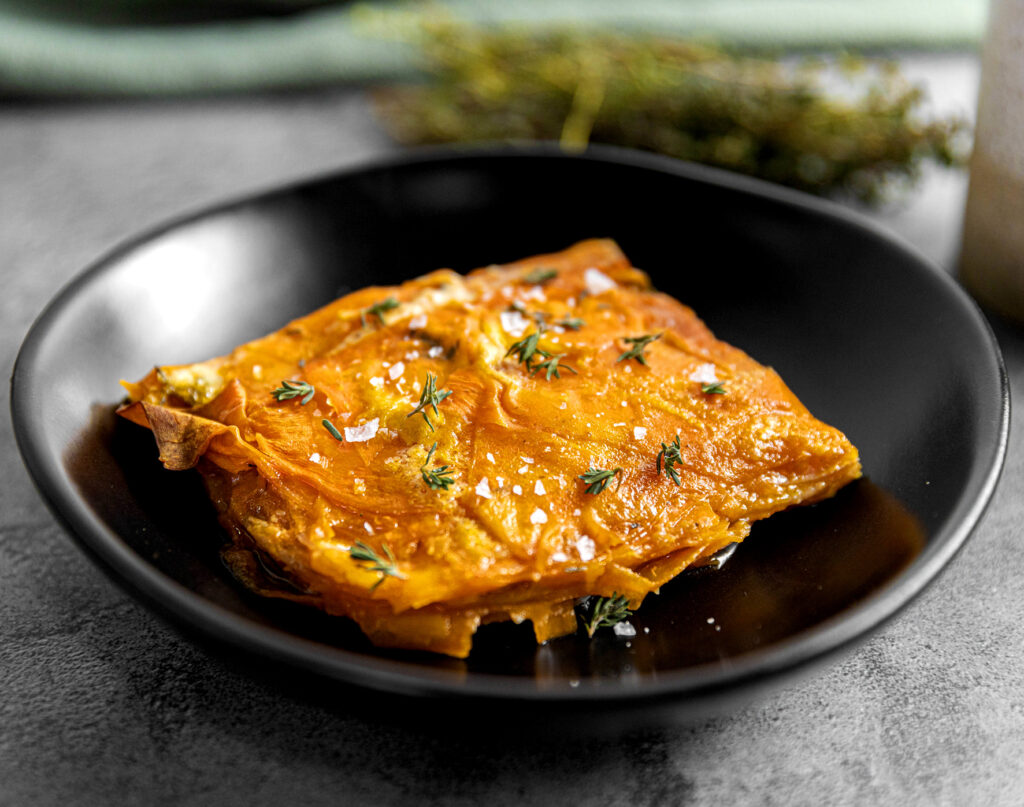 Recipe:
Potato Gratin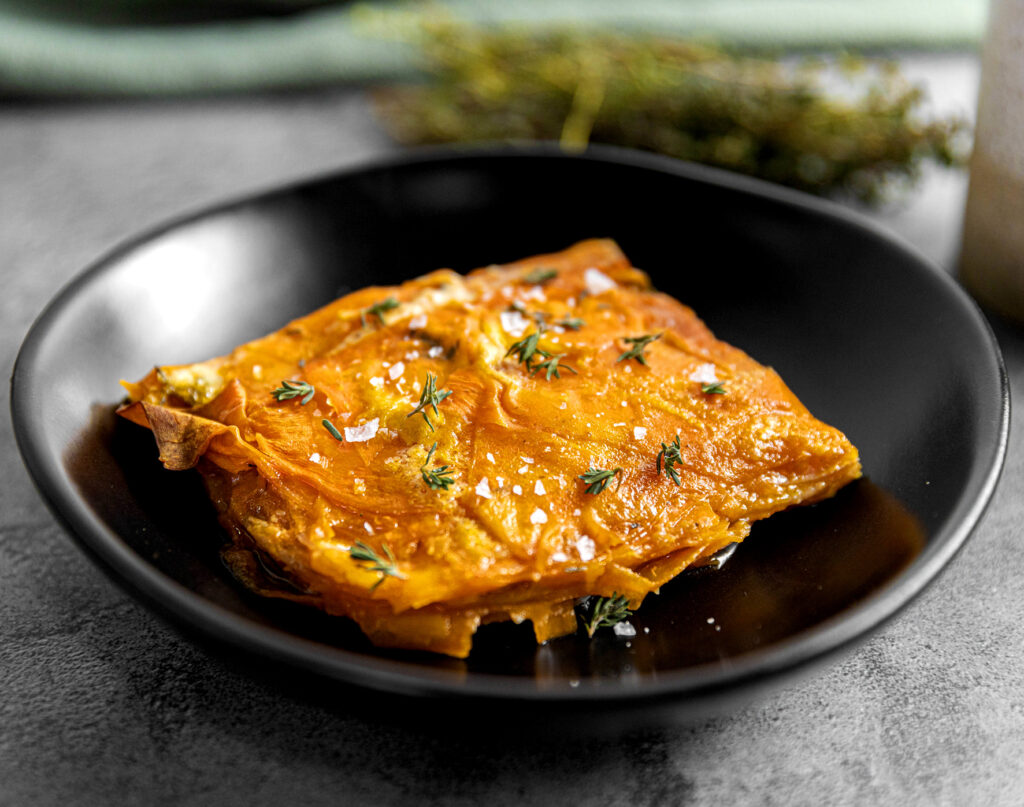 Posted in Freshly Picked
Prep: 20 mins
bake 90 mins
Easy Peasy
You will need:
300g Desiree potatoes, sliced (mandolin if possible) 3mm in thickness
300g sweet potato, sliced 3mm in thickness
For the cream
40g margarine melted
1 shallot (or ½ a red onion), roughly diced
4 cloves garlic, roughly chopped
3 sprigs thyme
2 bay leaves
1 cup Flora pouring cream (plant–based cream made out of fava beans)
¼ teaspoon nutmeg
Salt and pepper
Directions:
1

Preheat your oven to 150°C (fan–forced).

2

Add the margarine, garlic, shallots, thyme and bay leaves to a pot over medium heat. Heat for 5 minutes or until the onion and garlic have softened and become translucent. Stir occasionally.

3

Add the cream and bring to a simmer. Turn off the heat. Remove the bay leaves and thyme. Add nutmeg and blitz until smooth.

4

Rub the bottom of your ovenproof dish with a thin layer of margarine or oil.

5

Cover the base of the tray with a layer of sweet potato, potato, thyme leaves and a pinch of salt. Repeat until everything has run out, or you have run out of space. Make sure you leave a couple of cm gap from the top of the baking dish for bubble room. Drizzle with olive oil and cover with foil.

6

Place in the oven and cook for 90 mins. Allow to cool for 25–30 mins before serving.
Sign up for a week of delicious plant-based recipes
Send me my recipes
Heads up: by signing here you'll get free recipes and updates from VegKit. Privacy policy