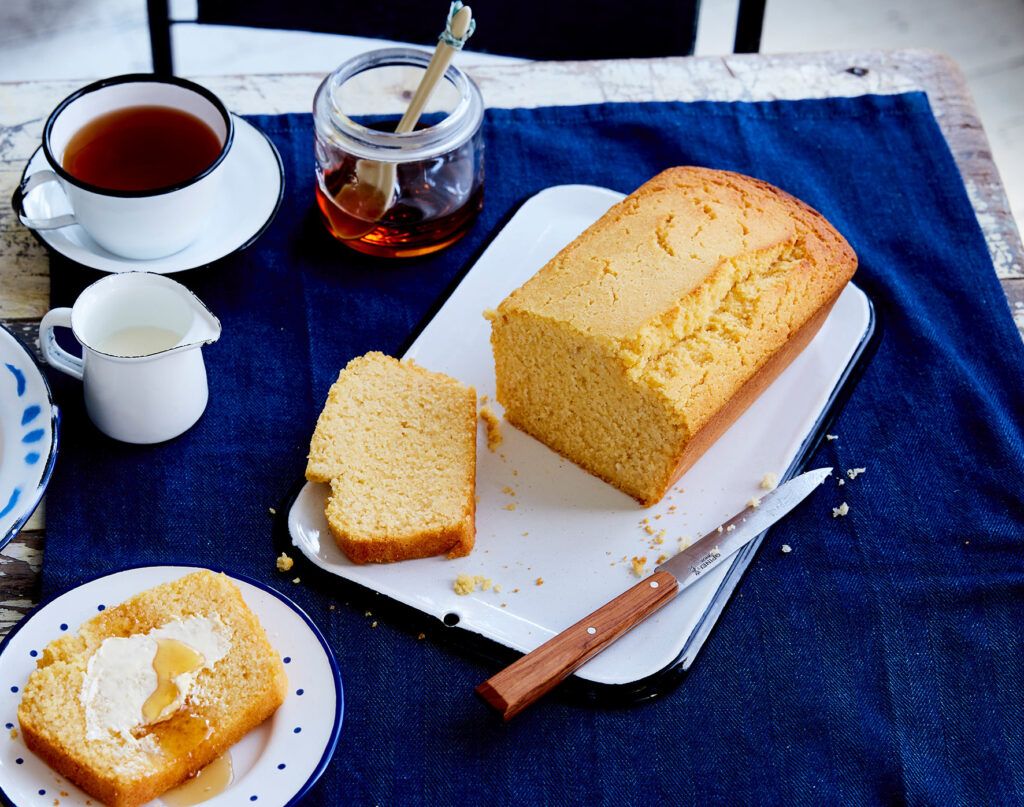 Recipe:
Golden Cornbread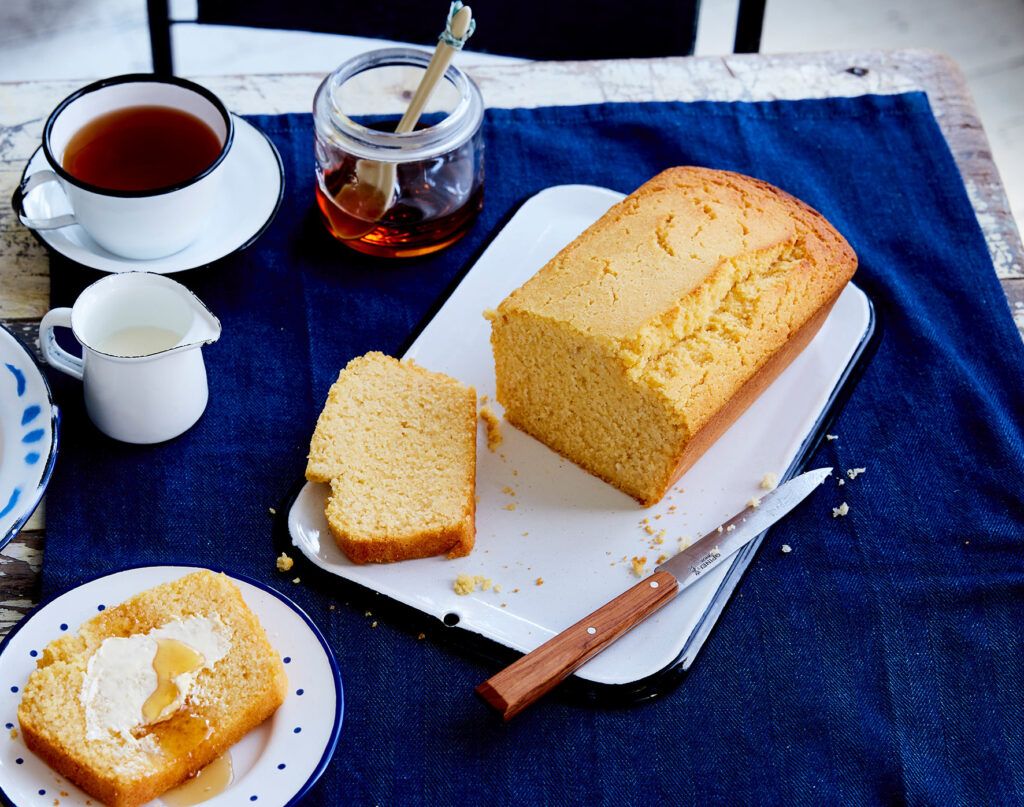 Posted in Snacks
Prep: 15 mins
cook 40 mins
Easy Peasy
You will need:
340 g (2 cups) cornmeal (polenta)
150 g (1 cup) plain flour
2 teaspoons baking powder
500 ml (2 cups) almond milk
80 ml (⅓ cup) coconut oil, melted
75 g (¼ cup) apple sauce
1 tablespoon rice malt syrup
Directions:
1

Preheat oven to 180°C and lightly spray a 20 x 10 cm loaf tin with olive oil spray. Set aside.

2

Place cornmeal, plain flour and baking powder in a large bowl and mix together.

3

In a medium-sized bowl whisk together almond milk, coconut oil, apple sauce and rice malt syrup. Pour mixture into flour and stir to combine thoroughly.

4

Transfer mixture to loaf tin and bake for 35-40 minutes or until golden. Remove from oven and turn out onto drying rack. Serve warm or cold.
Sign up for a week of delicious plant-based recipes
Send me my recipes
Heads up: by signing here you'll get free recipes and updates from VegKit. Privacy policy