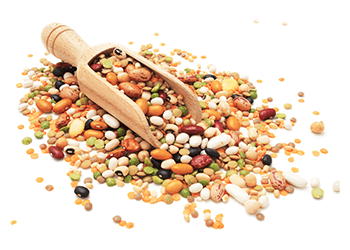 Protein and iron
Be sure to eat plenty of protein and iron-rich foods like beans, lentils, nuts, nut butters, seeds and leafy greens.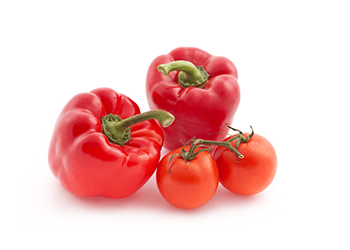 Vitamin C
Combine iron-rich foods with Vitamin C-rich fruits or vegetables, such as tomato or capsicum to maximise your absorption of iron.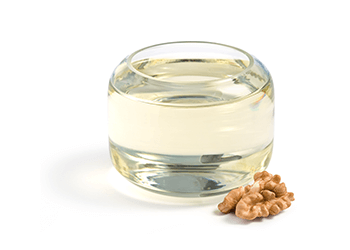 Omega-3
Omega-3 fats are important for foetal brain development and are found in flaxseeds, chia seeds, walnuts and soy products.1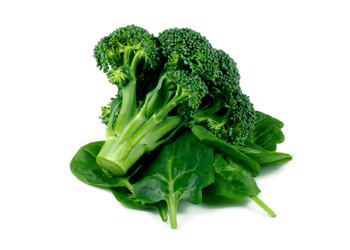 Folate
Folate is found in green leafy vegetables such as broccoli, spinach, bok choy and salad greens, some fruits, and cereals and breads with added folic acid. It's recommended to also take a folate supplement before and during pregnancy, and whilst breastfeeding.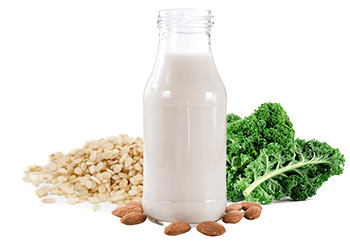 Calcium
Calcium is readily available in tofu, almonds, sesame seeds, tahini, leafy greens (such as kale, bok choy and Chinese broccoli) as well as calcium-fortified plant milks.2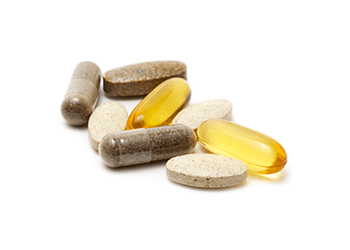 Supplements
Before and during pregnancy, it's recommended to take prenatal supplements to get enough essential nutrients, including folate, iron, iodine, D, B12 and Omega-3. Babies also need a reliable source of B12, like liquid drops.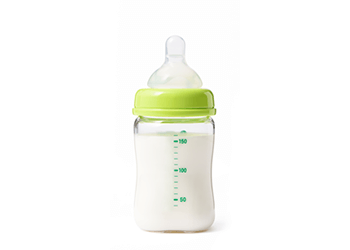 Breast milk
Breast milk is the best food for babies. When lactating, vitamin, mineral and protein needs increase. If breastfeeding is not possible, a commercial infant formula from a reputable company is the only safe option; check the label for age suitability and always prepare formula strictly according to the instructions.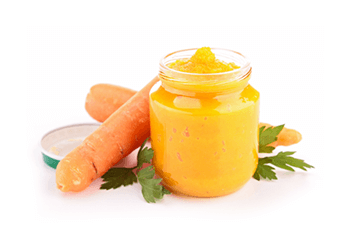 Solids
It is recommended that all parents on a plant-based diet seek qualified health advice about introducing solids to their baby, as weaning is a crucial time in a baby's development. When starting your child on solids, it is important to continue with breastfeeding or formula to meet nutrient requirements.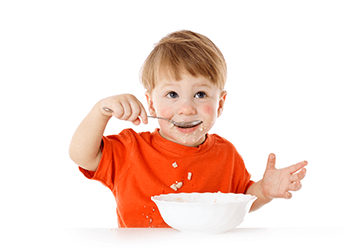 Fortified cereals
Infant cereals are a simple way to load up on iron, followed by foods like firm tofu, black beans and lentils. Consider fortified plant milks or supplements to provide essential nutrients like vitamins B12, D and iodine, too.
For more general information on nutrition, visit our '5 food groups' page. For nutritional advice specific to your situation, please consult with a registered health professional, like a plant-based dietitian.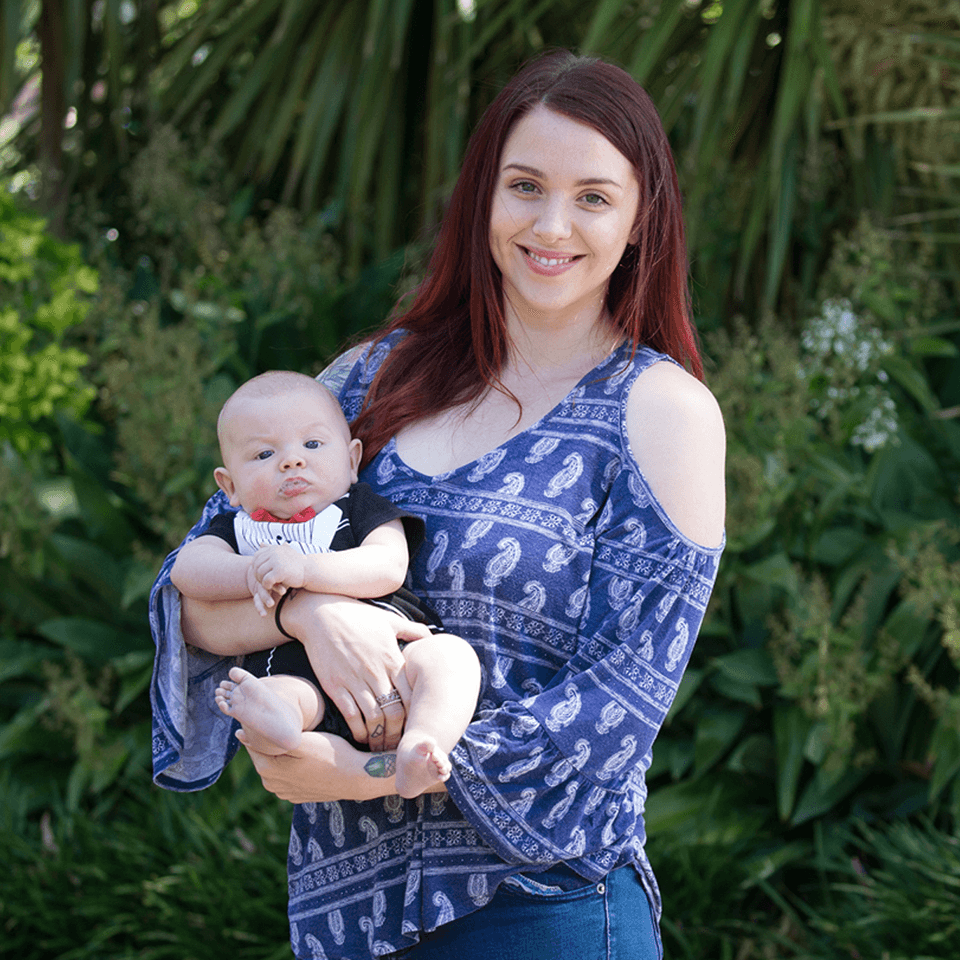 What did you eat while you were pregnant? Any foods in particular that you ate more of?
I ate an array of foods while pregnant. I craved really filling, substantial meals. I lived off lentil dahl and a mix of curries. I'd fill both with a lot of potato, tofu and mixed vegetables and eat them with brown rice to ensure that I was giving my body everything it needed whilst satisfying my hunger that sometimes felt insatiable! A good mix of protein and carbohydrates were essential for that, so I definitely increased my consumption of potatoes, wholegrains, tofu and legumes. Meat substitutes came in handy — Fry's family schnitzels were my go-to sandwich filler. I did have cravings for salty things as well, so there was some junk in there too (BBQ shapes were my favourite!).
What did you feed Walter when he started eating solid foods? What are his favourites?
When I started feeding Walter solids I just gave him the fruit and vegetables that were going into any meal I was eating. He started with soft things like steamed sweet potato and banana.
Now he eats everything I eat and isn't fussy at all. His favourite snack foods are fruit, coconut yoghurt, chickpeas and tofu whilst his favourite meals have to be spaghetti Bolognese and massaman curry.
How does it feel knowing your son is growing up on clean, healthy foods?
It feels so good to know that I'm setting up my child with the best foundation possible for a healthy future. Plant-based diets have so many scientifically proven benefits; Walter's chances of having diet-related health issues are greatly diminished and it all started with my vegan pregnancy. I love that we can be an example to show others that you can have a healthy vegan pregnancy and raise kids on a plant-based diet!
For more general information on nutrition, visit our '5 food groups' page. For nutritional advice specific to your situation, please consult with a registered health professional, like a plant-based dietitian.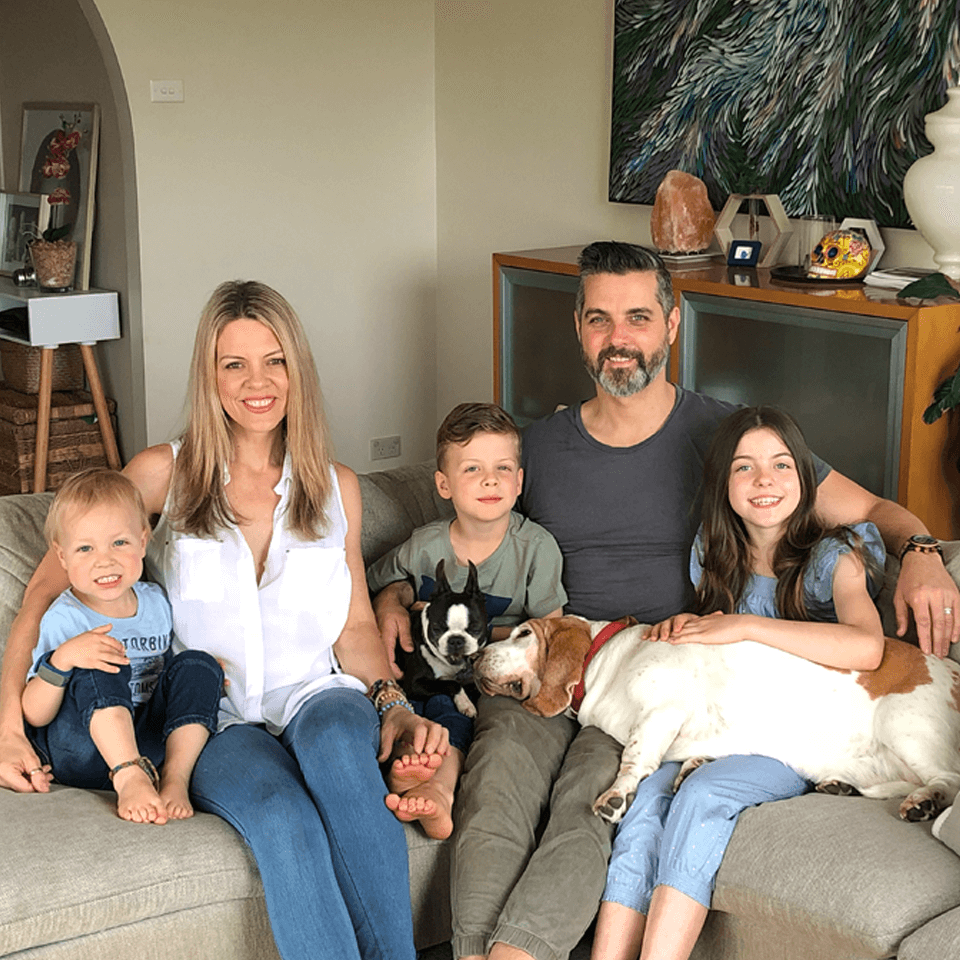 What are some of your family's favourite go-to meals that everyone enjoys?
For breakfast we love banana and berry smoothies, granola or scrambled tofu and spinach on toast. Then we might have mushroom pies, pesto gnocchi, spaghetti tofu Bolognese, vegan burgers or pizza for dinner. And the kids love pancakes with maple syrup or churros and ice cream for a sweet treat.
What do you love most about feeding your family plant-based food?
We love eating this way as we love the food. We know that we are not hurting animals or the planet by our food choices which feels great. And we are feeding our kids a diet that will give them the healthiest start in life, and set them up with lifelong healthy eating habits, whilst teaching them to be kind and compassionate people.