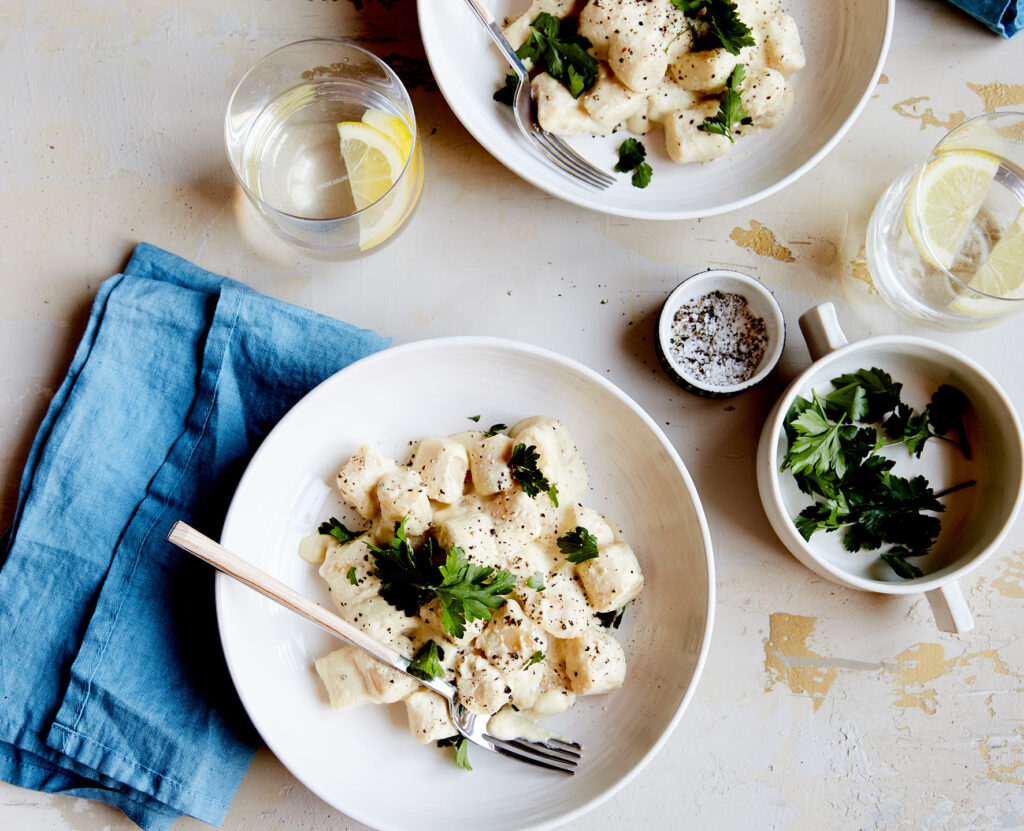 Recipe:
Creamy Gnocchi Alfredo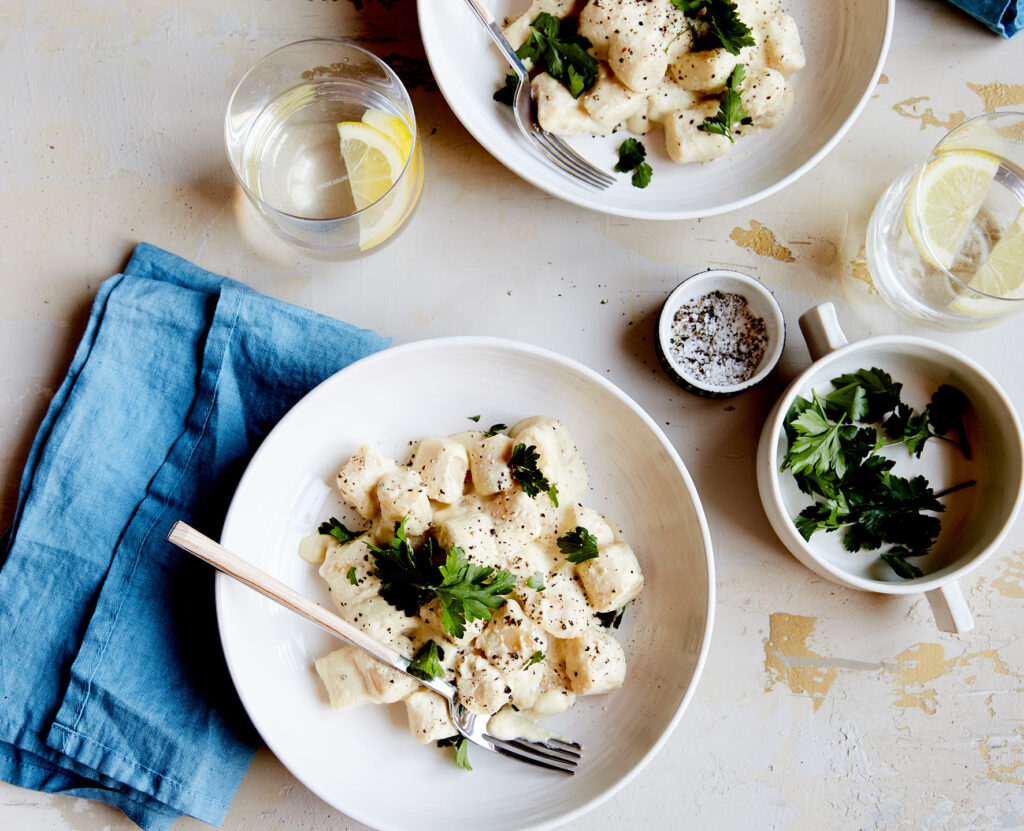 Posted in Mains
Prep: 25 mins
cook 25 mins
Totally Doable
You will need:
750g potatoes, peeled and cut into large chunks
1 cup plain flour
½ teaspoon salt
Pinch of cayenne pepper
¼ cup flat leaf parsley, roughly chopped
Carbonara Sauce
1 cup cashews, soaked for 1-2 hours
1 cup (250g) silken tofu
1 cup unsweetened almond milk
3 teaspoons lemon juice
2 tablespoons extra virgin olive oil
¼ cup nutritional yeast
½ teaspoon garlic powder
3 teaspoons onion powder
½ teaspoon salt
Directions:
1

Boil potato for 20 minutes or until very soft. Drain well and set aside for 5 minutes.

2

Meanwhile, to make carbonara sauce, place all ingredients in a food processor and process until very smooth.

3

Mash potato using a potato masher until smooth. Add flour, salt and cayenne pepper and mix well.

4

Turn out onto a well-floured surface and knead for 1-2 minutes until flour is just incorporated (don't overwork or the gnocchi will be tough).

5

Divide mixture into four parts and roll each piece into a log 2-3 cm in width. Slice into 2 cm long pieces.

6

Bring a large saucepan of salted water to a boil. Add gnocchi in 2 batches and stir gently to prevent it sticking to the bottom of the pan. Simmer for 2-3 minutes or until gnocchi floats to the top. Drain well and return to saucepan over low heat.

7

Gently stir sauce through gnocchi and heat through.

8

Spoon into serving bowls and top with parsley and cracked pepper.
Sign up for a week of delicious plant-based recipes
Send me my recipes
Heads up: by signing here you'll get free recipes and updates from VegKit. Privacy policy