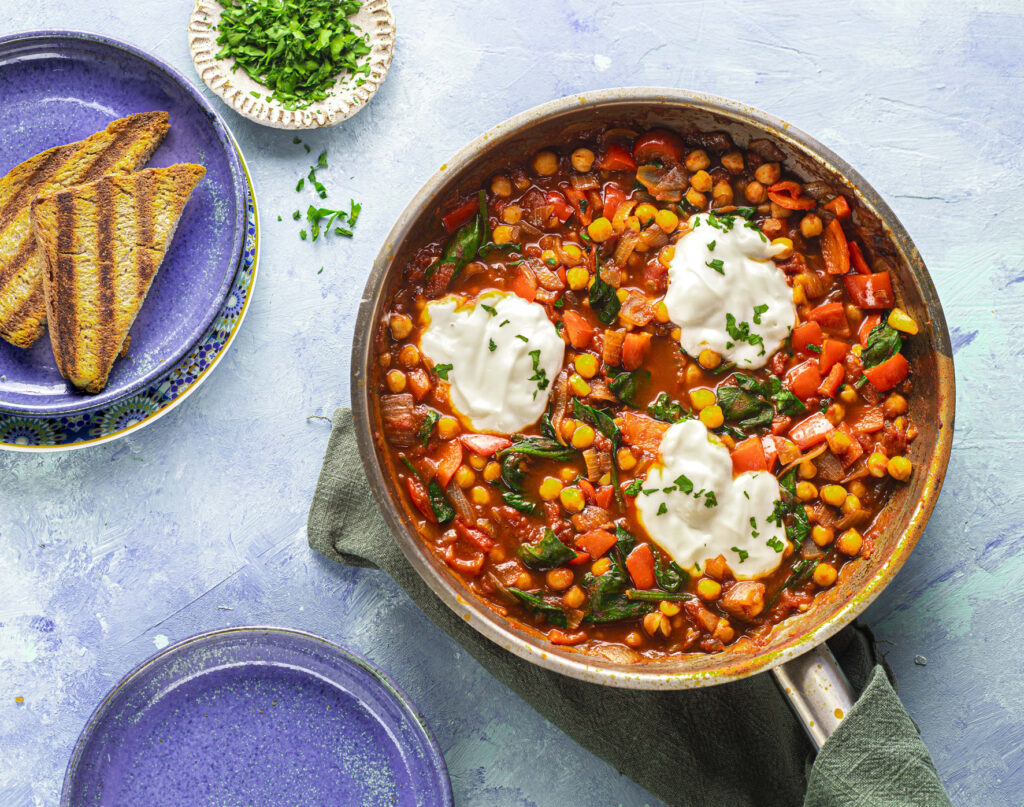 Recipe:
Easy Vegan Shakshuka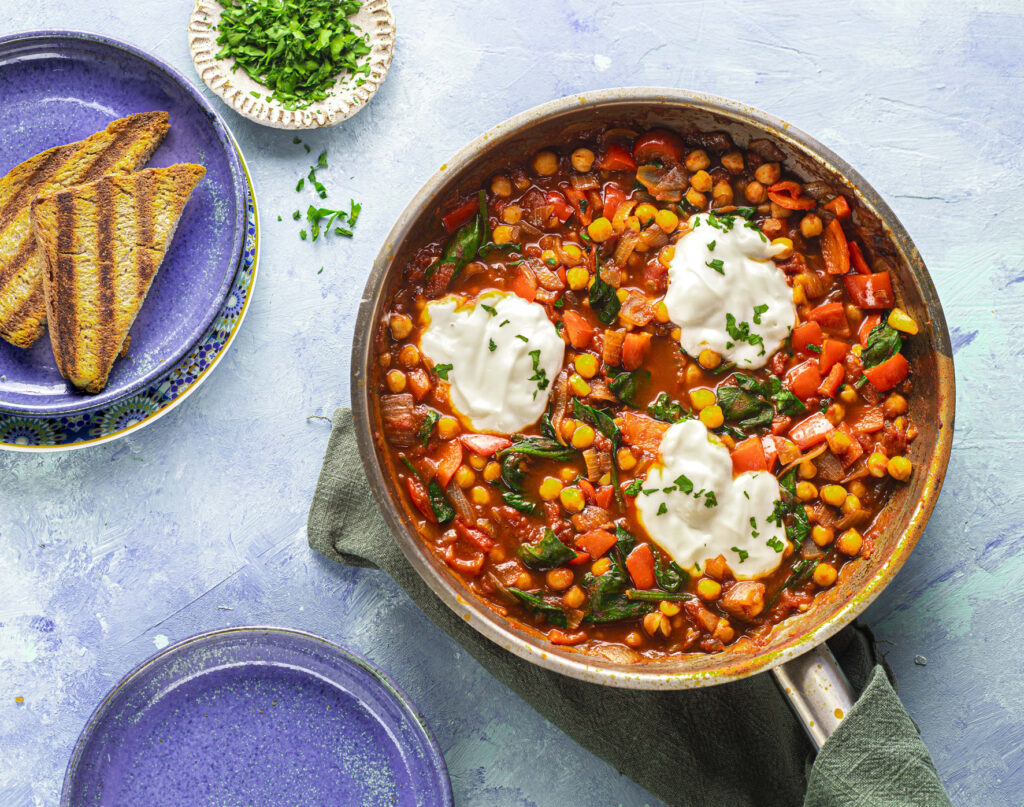 Posted in Mains
Prep: 10 mins
cook 30 mins
Easy Peasy
You will need:
1 tablespoon olive oil (or sub water)
1 onion, diced
3 cloves garlic, crushed
2 tsp smoked paprika
2 tsp cumin
1 red capsicum, core removed and diced
400g can chickpeas, drained
400g can diced tomatoes
1 cup baby spinach leaves
Dash of maple syrup or coconut sugar, to taste
Salt and pepper, to taste
1 cup thick natural coconut yoghurt
Toasted bread, to serve
Directions:
1

Add the olive oil to a heavy-based frypan over high heat. Add the onion and saute for 2 minutes or until softened. Add the garlic and spices and saute for 1 minute or until fragrant.

2

Add the capsicum and chickpeas and sauté until the capsicum starts to soften.

3

Add the tomatoes and then reduce the heat to medium. Allow to simmer for at least 10 minutes or until the vegetables and beans are your desired firmness.

4

Stir in the baby spinach leaves. Add some maple syrup if your shakshuka is too acidic and season with salt and pepper to taste.

5

Remove the frypan from the heat and dollop the coconut yoghurt on top. Serve hot with bread.
Sign up for a week of delicious plant-based recipes
Send me my recipes
Heads up: by signing here you'll get free recipes and updates from VegKit. Privacy policy