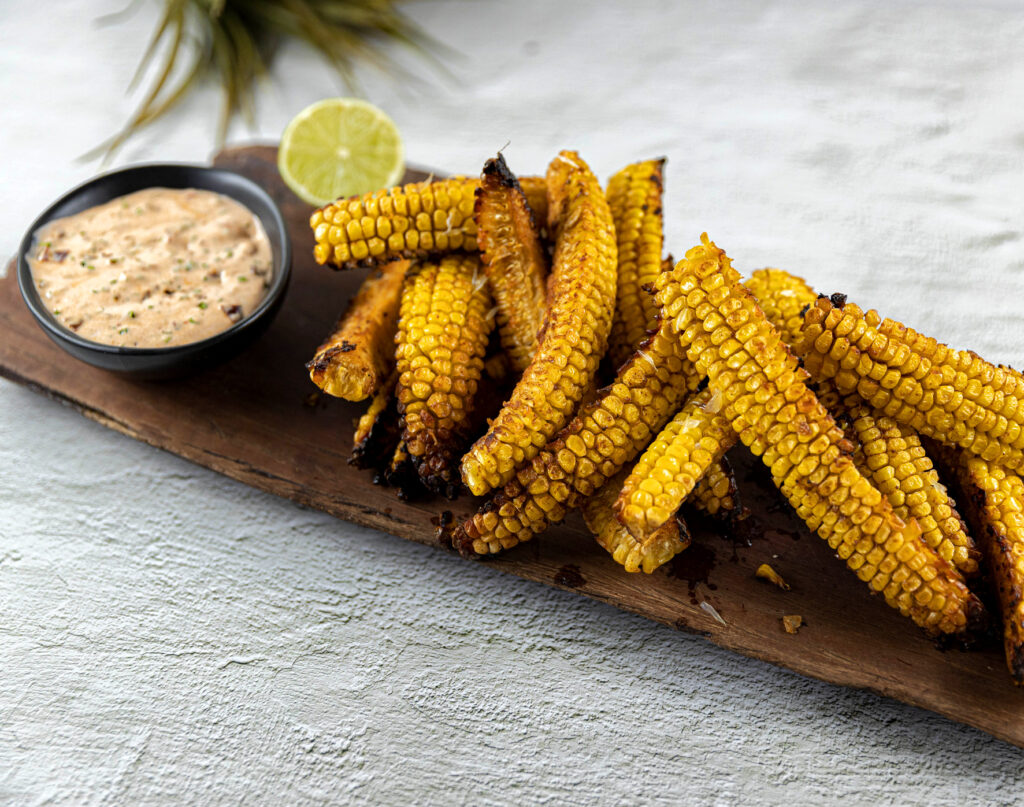 Recipe:
BBQ Corn 'Ribs' with Chipotle Dipping Sauce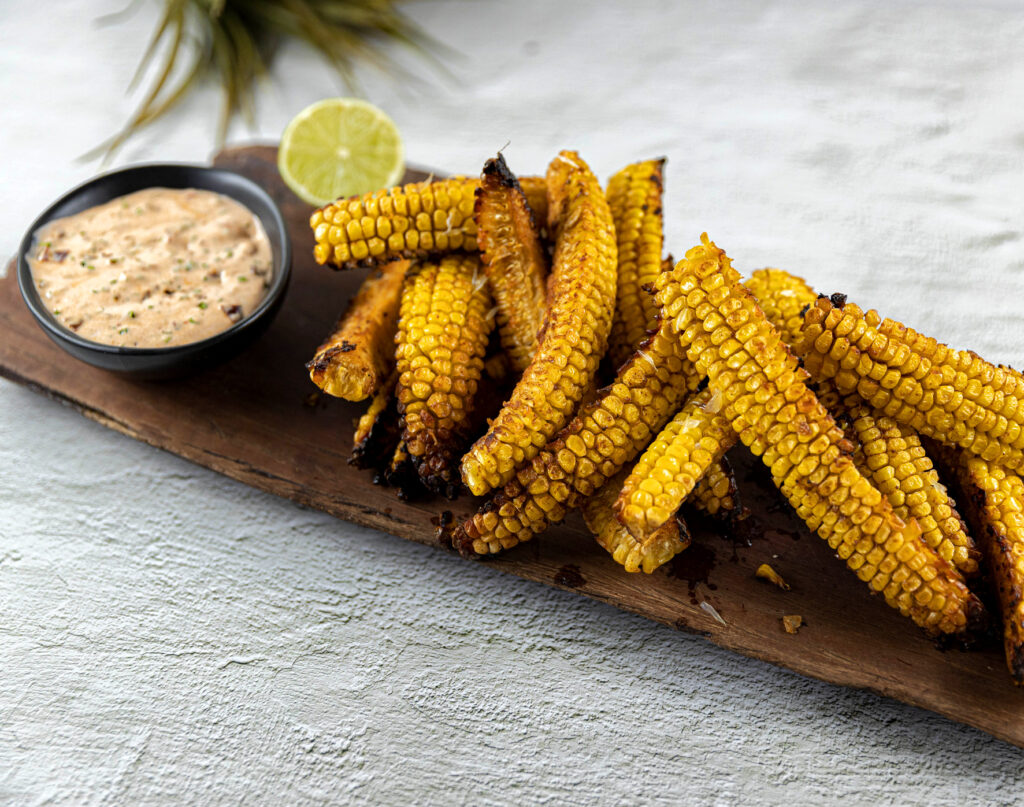 Posted in Freshly Picked
Prep: 5 mins
cook 15 mins
Easy Peasy
You will need:
4 corn cobs, shucked
20ml oil
BBQ spice rub
1 tablespoon brown sugar
1 teaspoon cumin powder
1 teaspoon smoked paprika
1 teaspoon garlic powder
1 teaspoon coriander powder
1 lime, zest
½ teaspoon salt
Dipping sauce
2 chipotle chillies (dried, or adobo-soaked), finely diced
100g plain coconut yoghurt
1 tablespoon finely chopped fresh chives
Salt, to taste
To serve
Directions:
1

Preheat the oven to 210°C fan forced.

2

Cut the whole corn cobs length-ways in halves, then in halves again, so each cob becomes 4 long strips.

3

Mix the rub ingredients together in a large bowl.

4

Paint each corn strip with oil, and coat with the dry rub. Place in the oven and roast for 15 minutes or until curled up and roasted.

5

Meanwhile, mix all the sauce ingredients together in a small bowl.

6

Plate up the corn ribs and squeeze a wedge of lime over top and dust with any remaining spice rub. Serve with dipping sauce alongside it, or drizzled over all the corn :) Eat your tasty corn straight off the cob!
Sign up for a week of delicious plant-based recipes
Send me my recipes
Heads up: by signing here you'll get free recipes and updates from VegKit. Privacy policy