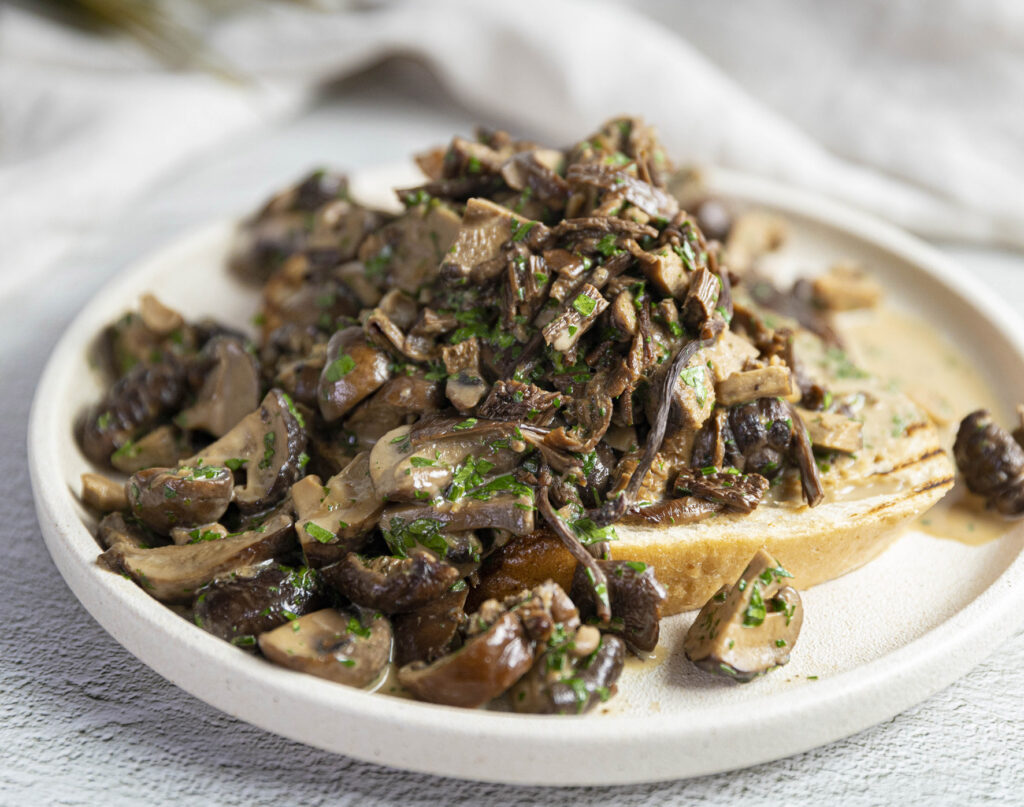 Recipe:
Creamy Herbed Mushrooms on Toast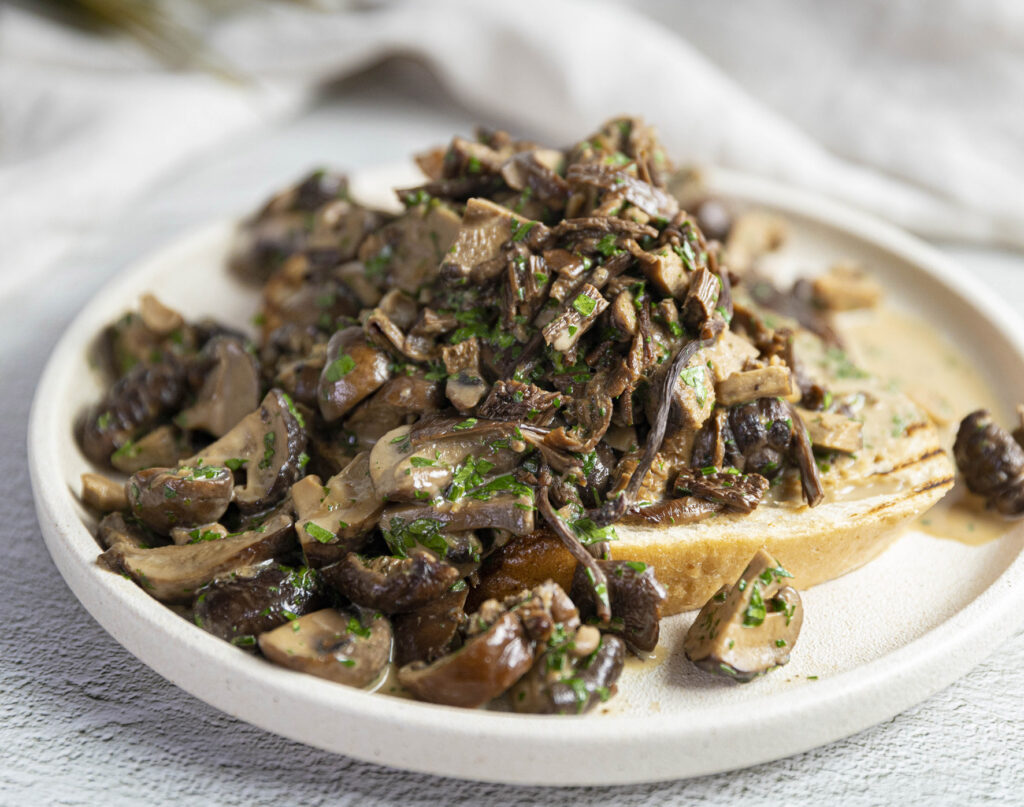 Posted in Freshly Picked
Prep: 10 mins
cook 10 mins
Easy Peasy
You will need:
6 swiss brown mushrooms, halved or quartered
6 fresh shiitake, halved or quartered
20gm dried shiitake or assorted dried mushrooms, roughly chopped
500ml mushroom stock (or vegetable stock)
1 clove garlic, crushed
1 tablespoon plant-based butter
50ml plant-based cream
2 stems tarragon, finely chopped
10 chives, finely chopped
3-5 sprigs parsley, finely chopped
Salt and pepper
To serve:
1 really thick slice of sourdough toast
Sprig or two of additional fresh parsley
Directions:
1

Add the garlic to a small pot with a dash of stock over medium heat, to start sweating it down a bit. Then add all the mushrooms with the stock, and a little salt and pepper, and pop it on high heat; cook until it comes to a boil. Then turn down to a simmer and reduce the mixture til there's about ¾ cup liquid left, and all the mushrooms have shrunk down.

2

Stir in the plant-based butter, then pour in the cream, mix it through, and turn off the heat to prevent splitting. Add the chopped tarragon, chives and parsley. Keep stirring vigorously to emulsify the mixture.

3

Place the toast on a deep lipped plate, spoon over the mushrooms and pour over the extra cream mixture.
Sign up for a week of delicious plant-based recipes
Send me my recipes
Heads up: by signing here you'll get free recipes and updates from VegKit. Privacy policy