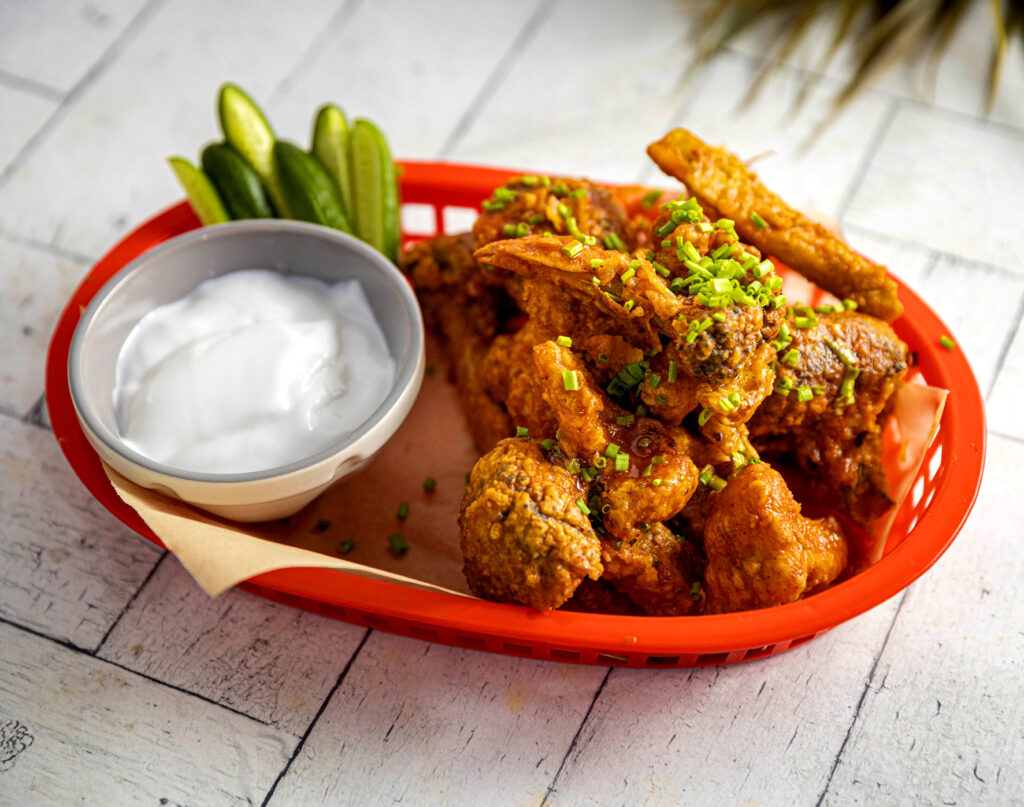 Recipe:
Super Crispy Broccoli & Cauliflower Hot Wings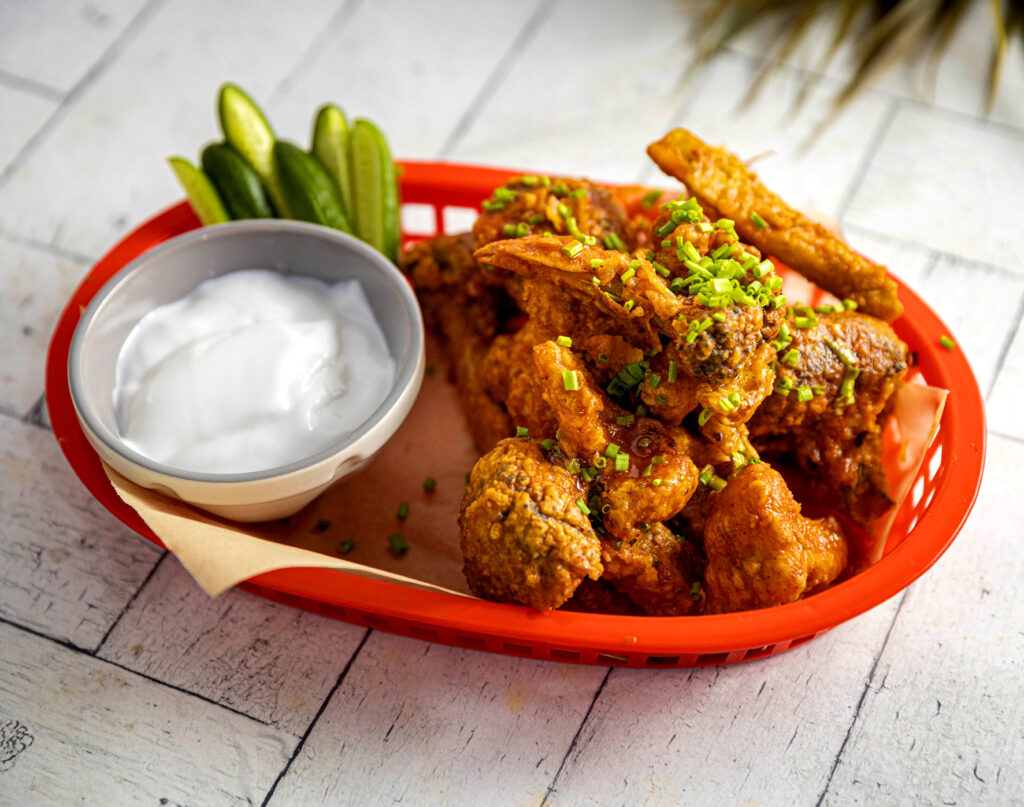 Posted in Freshly Picked
Prep: 20 mins
cook 10 mins
Totally Doable
You will need:
1 cauliflower, cut into florets (stalks and all!)
1 broccoli, cut into florets (stalks too)
400ml water
100g rice flour
200g plain flour
1 teaspoon old bay seasoning
1 teaspoon baking powder
Pinch salt
1L vegetable oil, to fry
For the sauce
100ml hot sauce
100g cold margarine
1 teaspoon smoked paprika
¼ teaspoon cayenne pepper
To serve
1 bunch chives
Cucumber
Vegan sour cream (natural coconut yoghurt works too!)
Directions:
1

Place half of the plain flour in a large bowl, add water and whisk, it should be a thin consistency.

2

Mix together the remaining plain flour and rice flour, old bay, baking powder and pinch salt.

3

Dip the broccoli and cauliflower pieces in the wet mixture then coat with the dry mix. Place on a rack to rest.

4

Heat oil to 180°C. Fry the broccoli and cauliflower in batches for about 5 minutes or until crisp and brown.

5

Add all ingredients for the sauce to a cold pan. Turn the heat up to medium-high and stir so that the margarine emulsifies in the hot sauce. Once the butter melts, remove it from the heat. Toss the fried cauliflower and broccoli through the hot sauce.

6

Serve with sour cream, chopped chives and cucumbers.
Sign up for a week of delicious plant-based recipes
Send me my recipes
Heads up: by signing here you'll get free recipes and updates from VegKit. Privacy policy