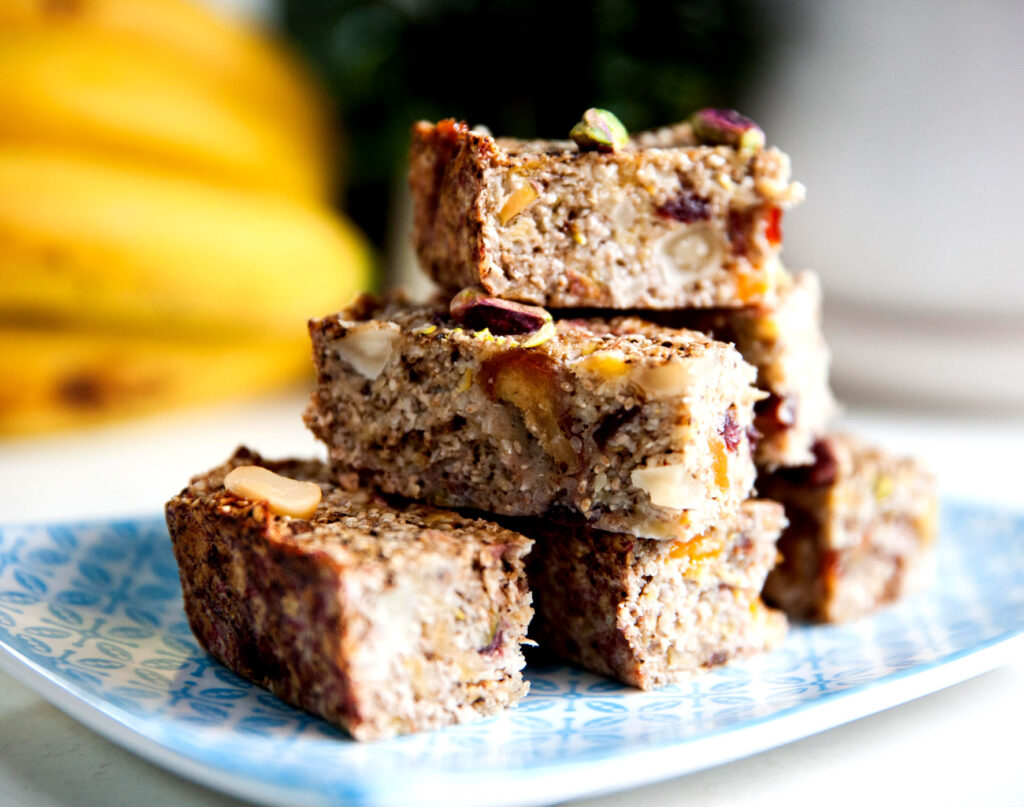 Recipe:
Easy Banana Bake Slice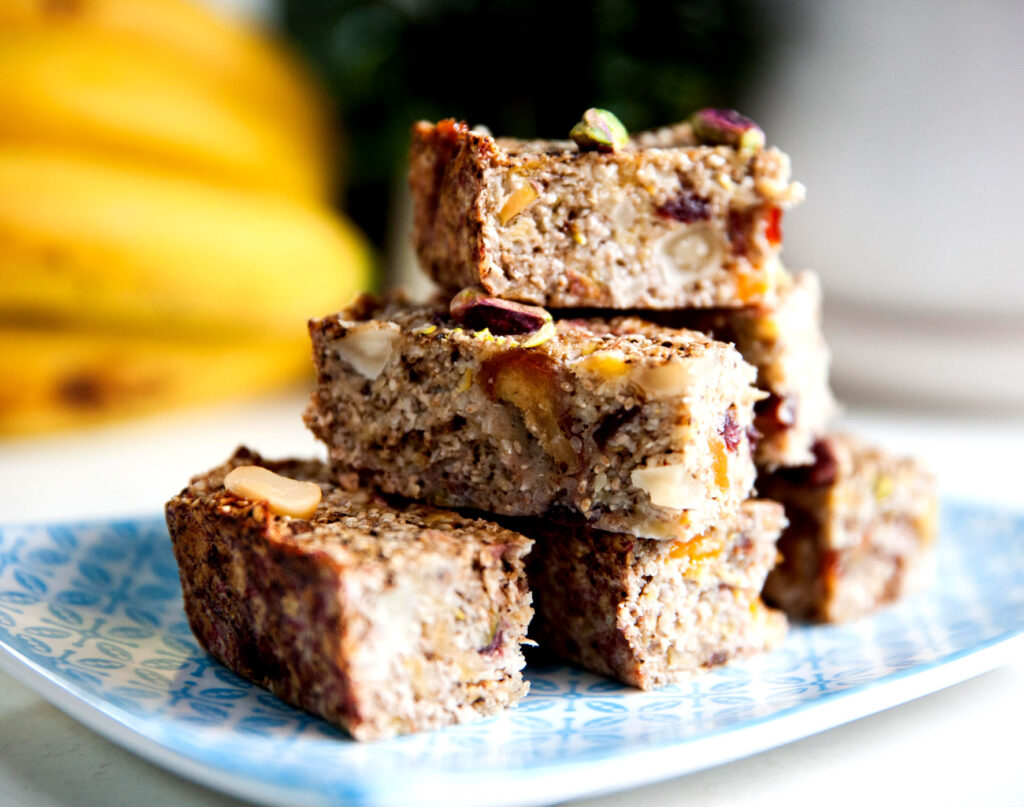 Posted in Freshly Picked
Prep: 15 mins
bake 1 hour
Easy Peasy
You will need:
6–8 bananas, mashed
¼ teaspoon salt
2 tablespoons chia seeds
½ cup water
¼ cup macadamias, roughly chopped
¼ cup pistachios, roughly chopped
¼ cup sesame seeds
¼ cup dried cranberries
¼ cup dried apricots, roughly chopped
¼ cup pitted dates, roughly torn
1 cup desiccated coconut
1 tablespoon wattleseed
For garnish
Directions:
1

Preheat the oven to 160°C.

2

Soak chia seeds in ½ cup water for a few minutes until they form a gel-like consistency.

3

In a large mixing bowl, mash the bananas with the salt until you have a coarse paste. To the mixing bowl add all remaining ingredients (including chia seed mix) and use a spatula to fold everything through.

4

Place contents into a lined 20cm brownie tin — you want the slice to be about 4cm in thickness. Top with some extra macadamias and pistachios and bake for 1 hour.

5

Remove from the oven and allow to cool in the tray before slicing up and enjoying with a nice cup of tea!
Sign up for a week of delicious plant-based recipes
Send me my recipes
Heads up: by signing here you'll get free recipes and updates from VegKit. Privacy policy