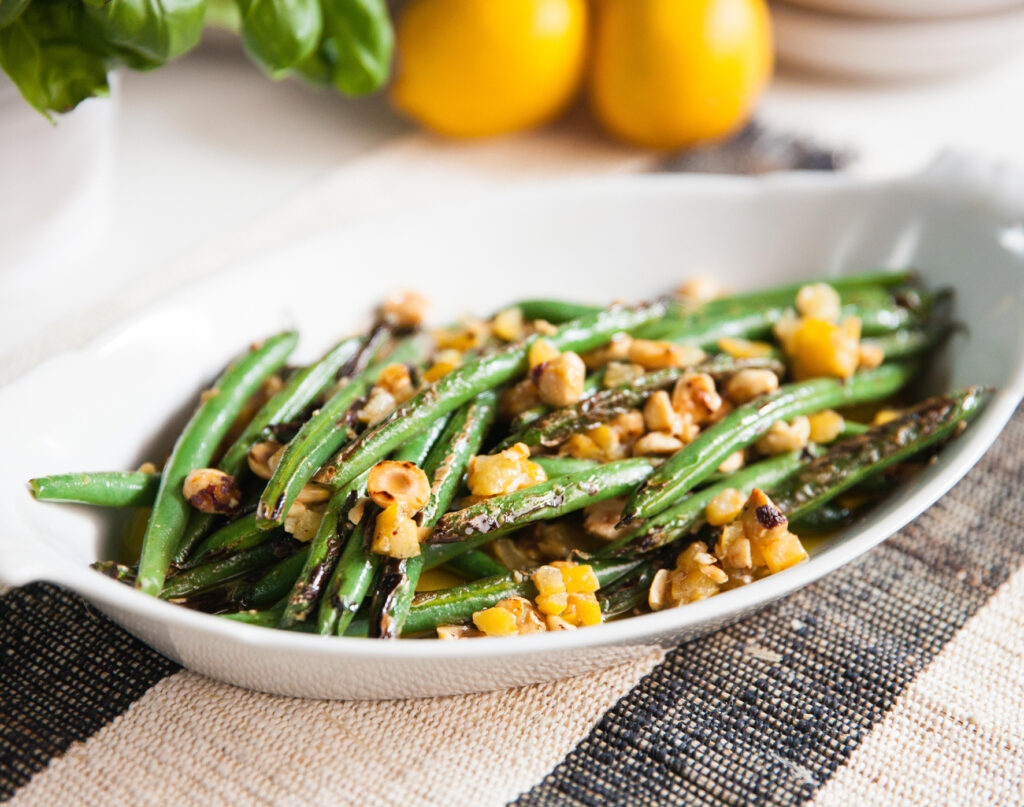 Recipe:
Fried Beans with Hazelnuts & Preserved Lemon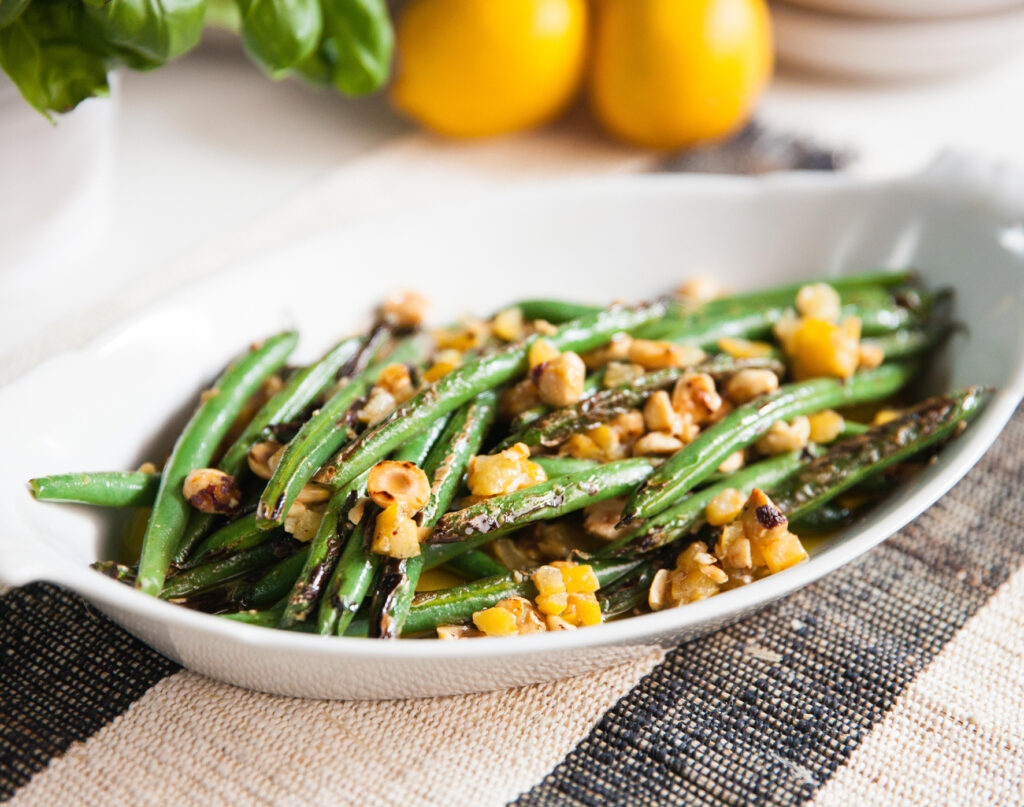 Posted in Freshly Picked
cook 10 mins
Easy Peasy
You will need:
500g green beans
100g hazelnuts, roasted
1 preserved lemon, cut into small cubes
2–3 tablespoons vegetable oil
To serve
Drizzle extra virgin olive oil
Directions:
1

Roughly chop the preserved lemon into small cubes.

2

Roughly crush the hazelnuts, not too small as we still want them to have texture.

3

Add vegetable oil to a hot wok, and heat until smoking. Carefully add your beans to the wok, toss them in the oil, then leave them for a few minutes to colour and blister, tossing them to colour on all sides.

4

Add the preserved lemon and hazelnuts to the beans. Don't get too much heat on these — just toss through to warm, then serve.

5

Drizzle some extra virgin olive oil over the beans to serve.
Sign up for a week of delicious plant-based recipes
Send me my recipes
Heads up: by signing here you'll get free recipes and updates from VegKit. Privacy policy