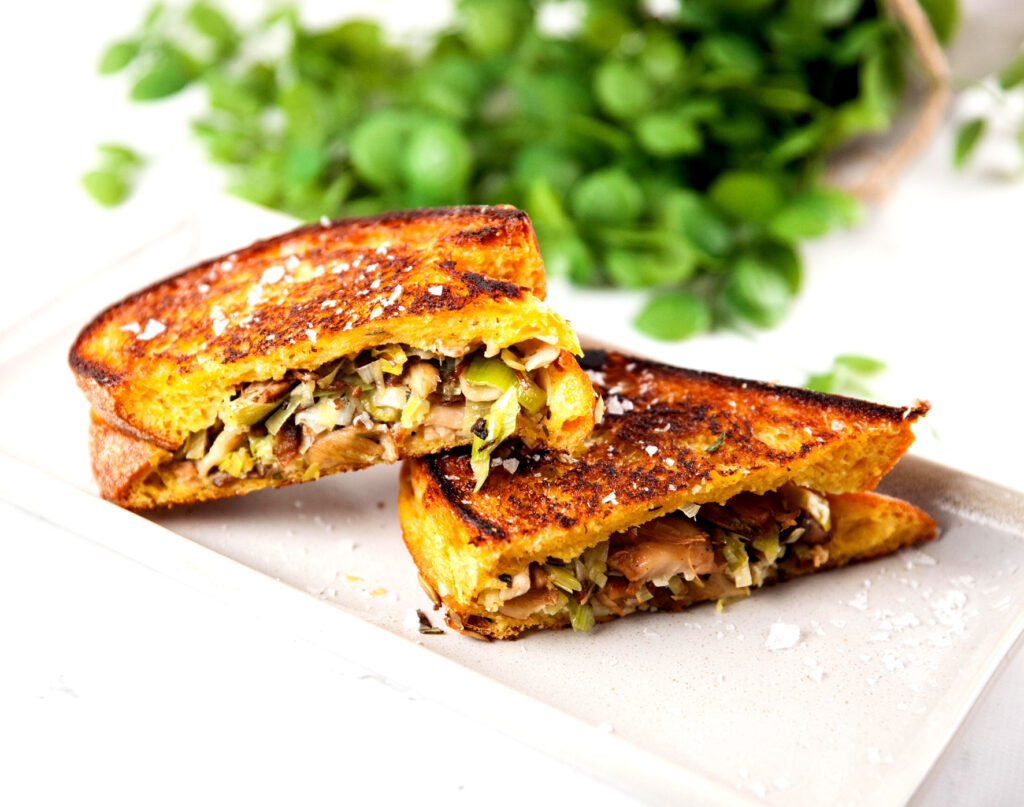 Recipe:
Herbed Mushroom & Leek Toastie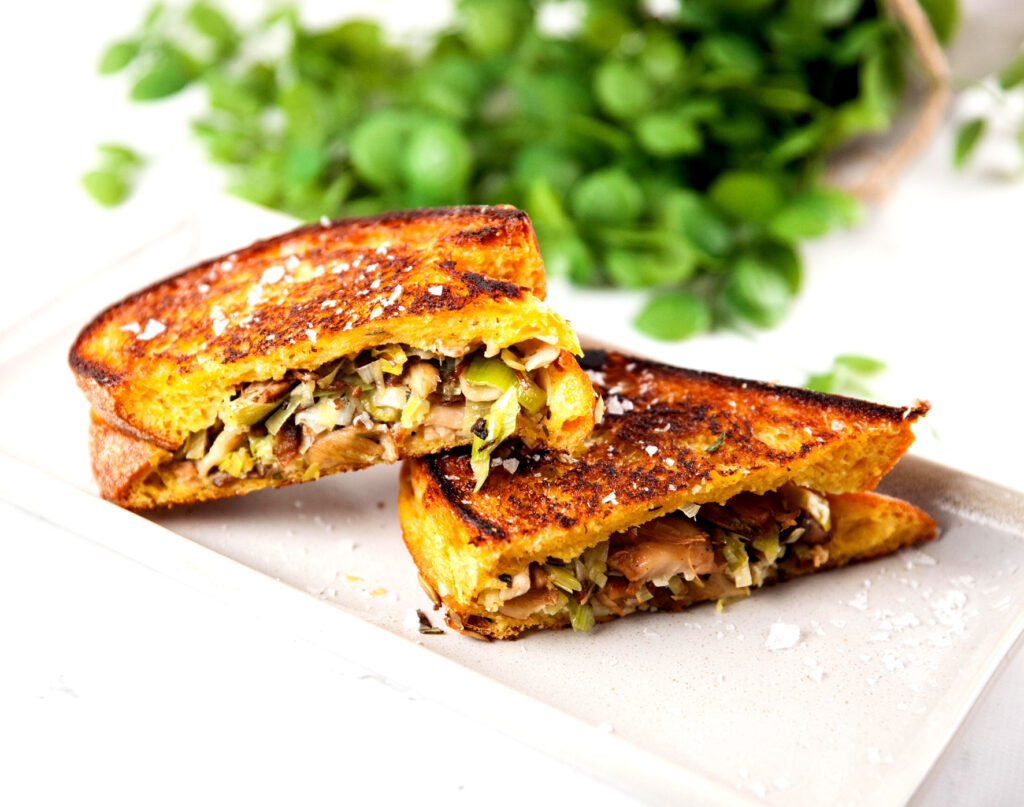 Posted in Freshly Picked
Prep: 10 mins
cook 25 mins
Easy Peasy
You will need:
4 thick slices sourdough bread
Nuttelex spread
500g mixed mushrooms (e.g oyster, Swiss brown, enoki, Shimeji), sliced
4 cloves of garlic, finely chopped
2 leeks, white part only, washed and sliced
4 fresh rosemary sprigs, chopped
6 fresh thyme sprigs, leaves only
Vegan feta-style cheese
Salt & pepper
Extra virgin olive oil
Directions:
1

Heat 2 pans on the stovetop, with 1 tablespoon of olive oil in each pan. In one pan sweat the leeks over medium-low heat until nice and soft. In the other pan over medium-high heat add the mushrooms; after cooking down a bit, add the rosemary, thyme, a pinch of salt and pepper, and fry until caramelised. Add garlic and cook for another minute. Pour the cooked mushrooms and leeks into a bowl and stir to combine.

2

Spread Nuttelex on one side of each bread slice (the buttered sides will be the outside of the toastie). Build the toasties by topping a slice of bread with the leek and mushroom mix, crumble feta on top, and top with another slice of bread.

3

Cook toasties in a pan over medium heat with a lid on, flipping halfway through, until each side is golden and toasted. When the toastie is almost ready, add a little splash of water to the corner of the pan and put the lid back on to steam cook them for a final 30 seconds.

4

Slice toasties and serve with a sprinkle of sea salt on top.
Sign up for a week of delicious plant-based recipes
Send me my recipes
Heads up: by signing here you'll get free recipes and updates from VegKit. Privacy policy