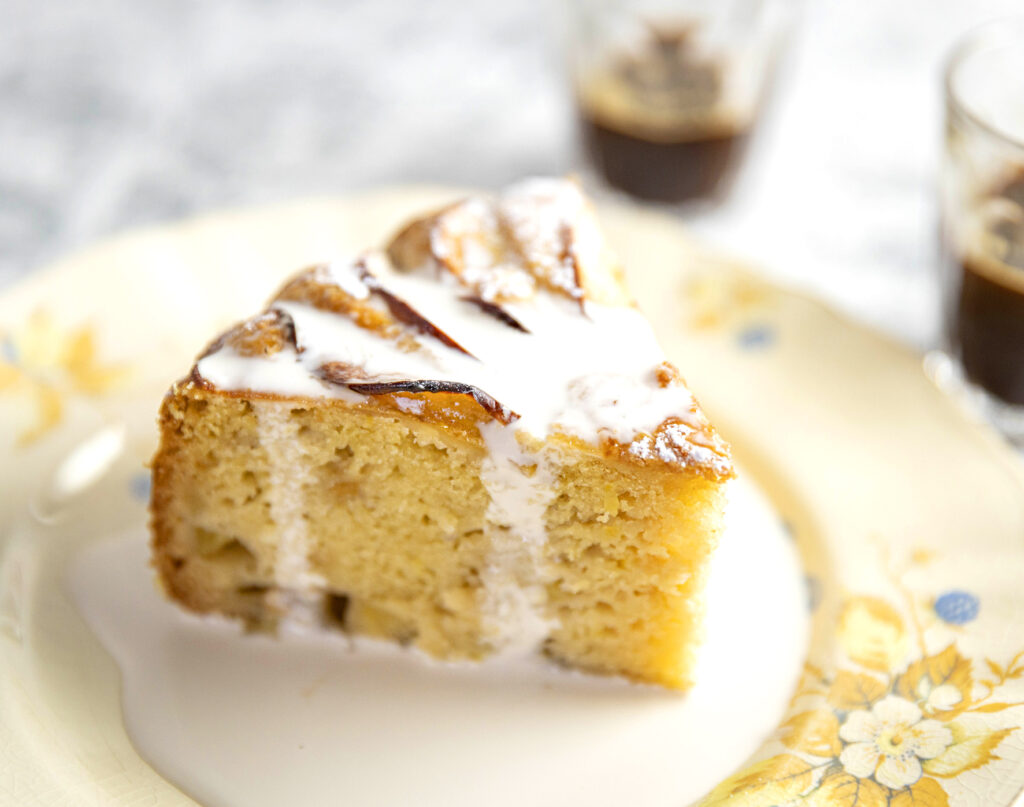 Recipe:
Lemon & Apple Olive Oil Cake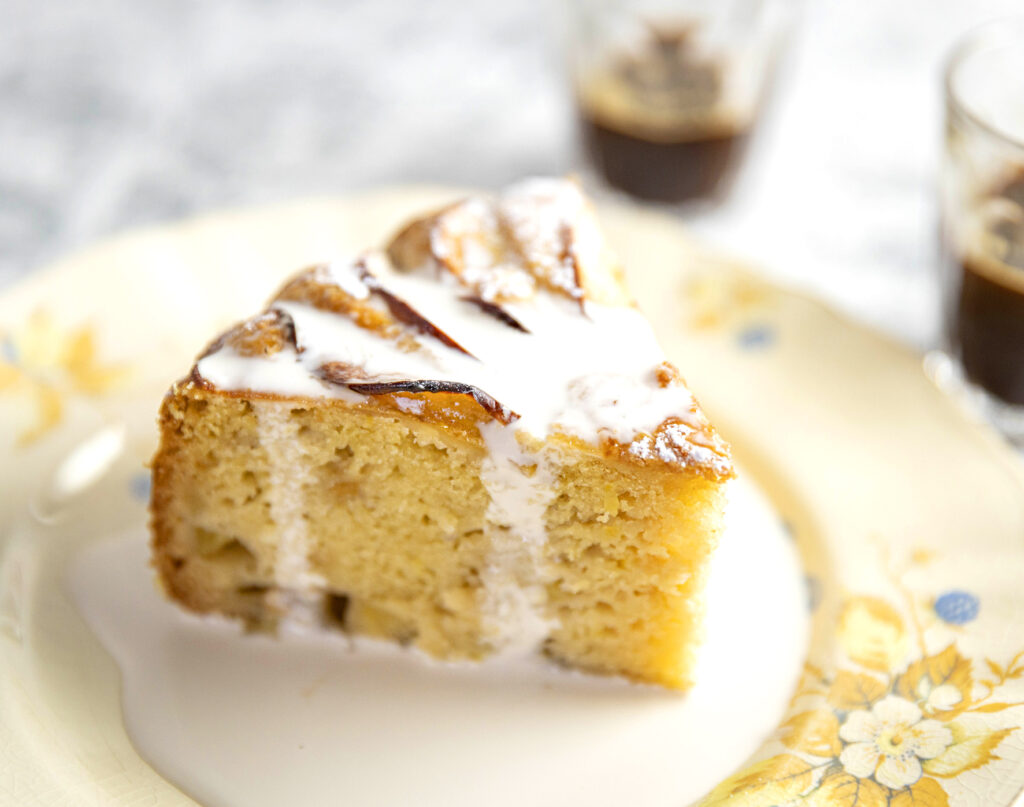 Posted in Freshly Picked
Prep: 15 mins
cook 50 mins
cool 15 mins
You will need:
3 medium apples, such as Fuji
2 cups plain flour
1 teaspoon bicarbonate soda
1 cup white sugar
1 cup soy milk (or other plant-based milk)
½ cup olive oil (light flavoured)
1 teaspoon vanilla extract
1 lemon, zest and juice
To serve
icing sugar to serve
plant-based cream (optional)
Directions:
1

Preheat oven to 175°C

2

Grease a cake tin. I use a springform 20 x 6cm round tin.

3

Peel and core 2 of the apples and dice them into small pieces. Slice the remaining apple into thin wedges, leaving the peel on.

4

Into a large bowl, sift the flour, bicarb soda and stir through the sugar. Into another large bowl whisk together the milk, oil, vanilla, lemon juice and zest. Pour the wet into the dry ingredients, a little at a time and stir until thoroughly combined. If the mix is a little dry, add a dash more milk.

5

Fold the diced apples through the batter. Pour the cake batter into the prepared tin. Garnish the top of the cake with apple wedges.

6

Bake in a preheated oven for approximately 50–60 minutes or until a skewer comes out clean, especially checking the middle of the cake.

7

Allow to cool slightly in the tin and then transfer onto a cake rack to cool further.

8

Dust with icing sugar and serve with cream.
Sign up for a week of delicious plant-based recipes
Send me my recipes
Heads up: by signing here you'll get free recipes and updates from VegKit. Privacy policy