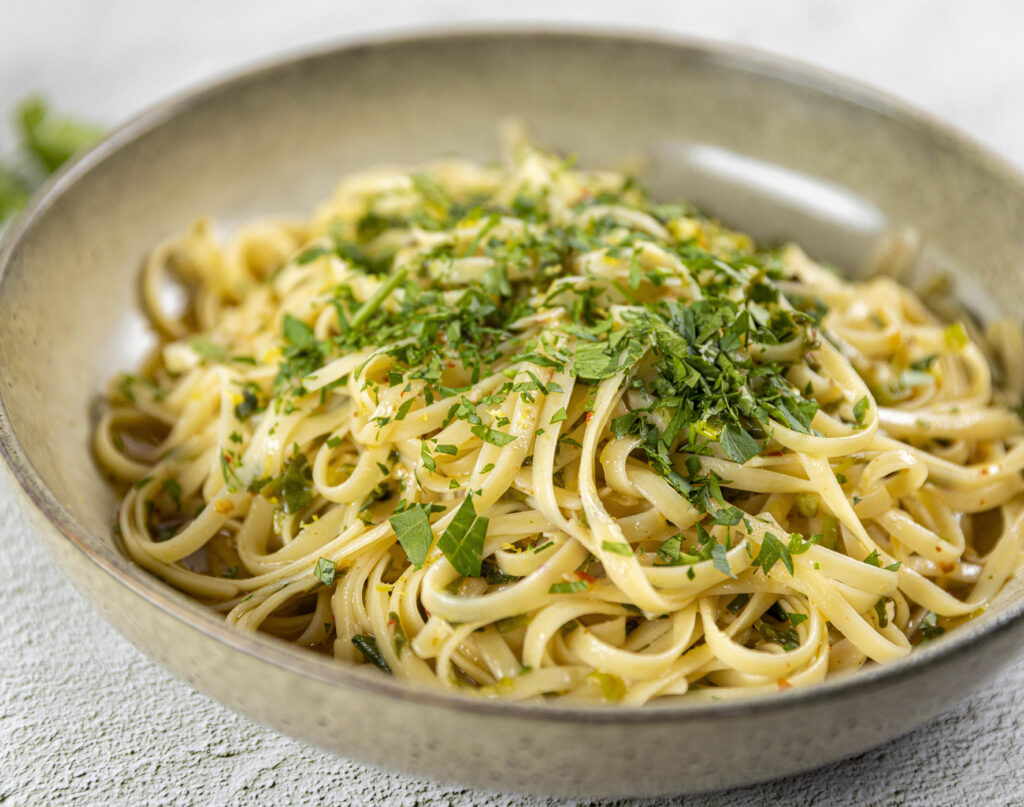 Recipe:
Mum's 'Oily Pasta' with Spring Onion & Lemon Zest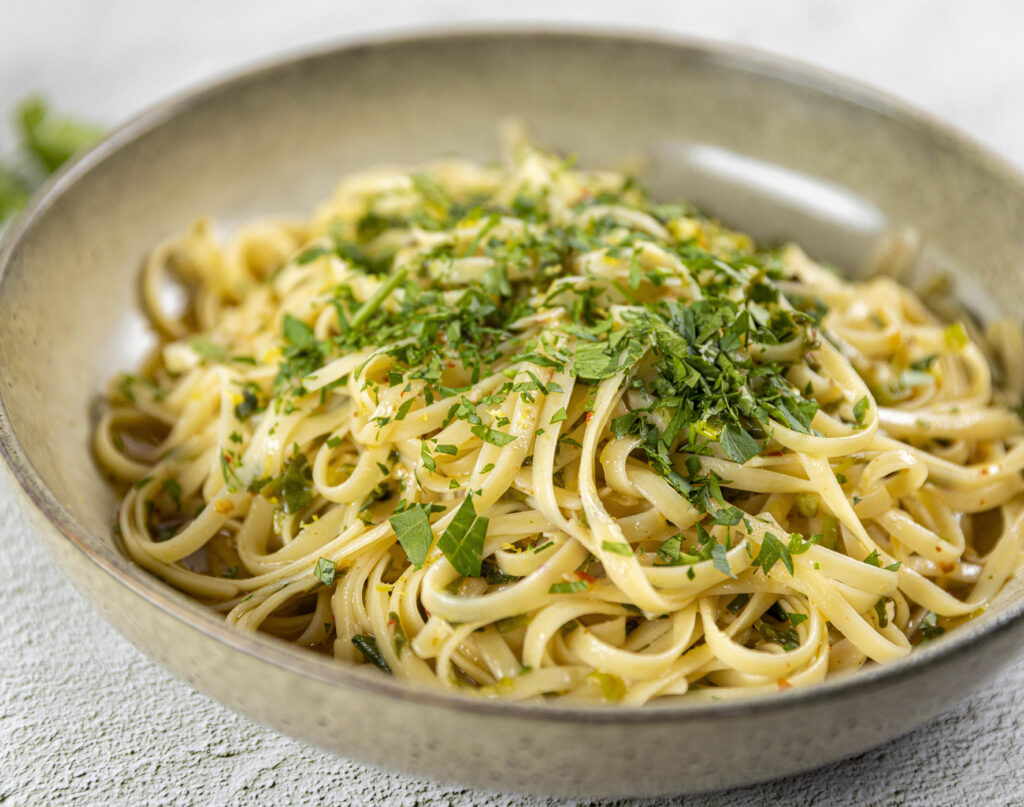 Posted in Freshly Picked
Prep: 10 mins
cook 15 mins
Easy Peasy
You will need:
70ml olive oil
1 bunch spring onions, finely sliced
4 garlic cloves, sliced
1 teaspoon chilli flakes
1 packet linguine
2 lemons, zest only
Salt and pepper to taste
To serve
¼ lemon, zest
½ bunch parsley, finely chopped
Directions:
1

Place a medium pot on the stove ¾ filled with water and bring to a boil. Add salt, aiming for the water to taste obviously salty.

2

Place the oil, spring onion, garlic and chilli flakes with a pinch of salt in a cold pan on the stove. Turn onto a medium–low heat, try not to have the oil so hot that it starts to fry, the aim is to sweeten the ingredients more than fry them.

3

Place the pasta in the boiling water and cook until just before it's 'done' (it will finish cooking in the other hot pan!).

4

Add the pasta and a ladle of the salty pasta water to the onion mixture in the hot fry pan. Stir to combine, and grate lemon zest over top.

5

Place in your serving bowl, top with lemon zest and parsley.
Sign up for a week of delicious plant-based recipes
Send me my recipes
Heads up: by signing here you'll get free recipes and updates from VegKit. Privacy policy