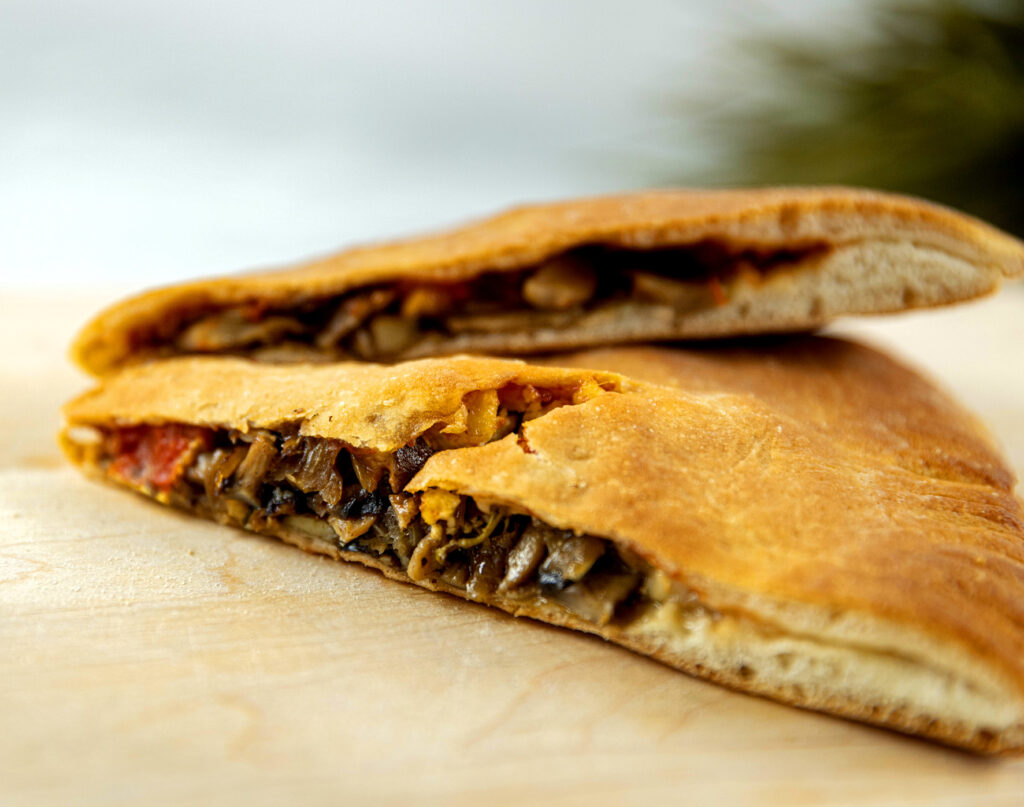 Recipe:
Mushroom & Cheese Calzone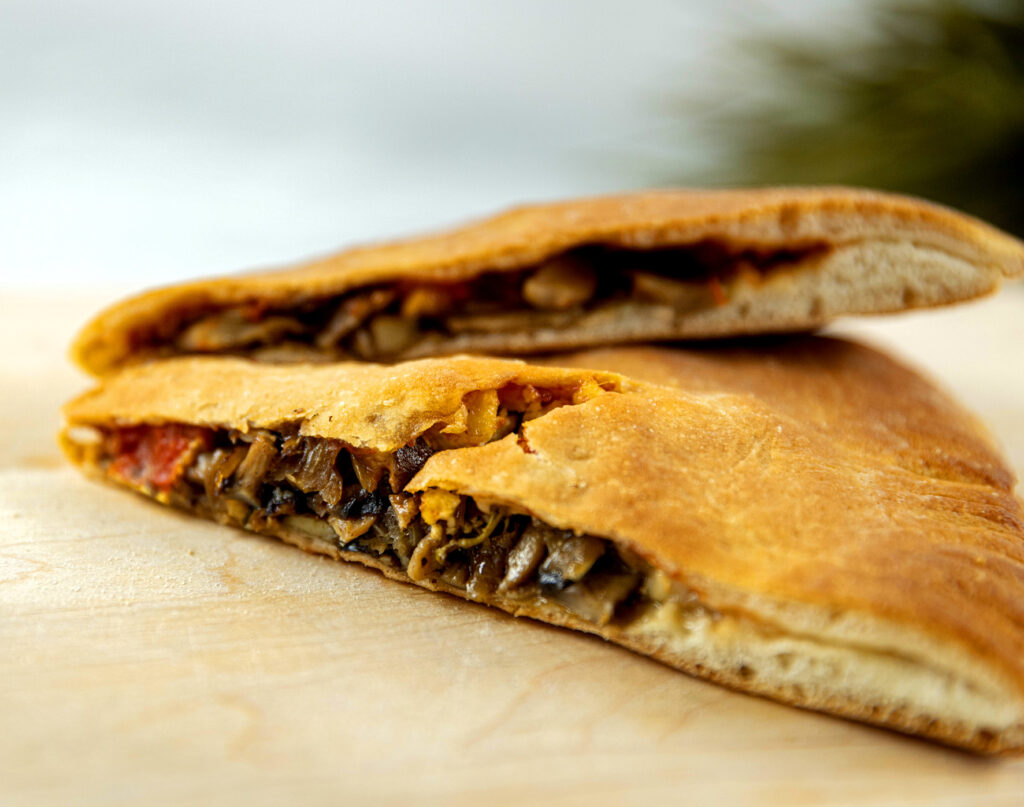 Posted in Freshly Picked
Prep: 15 mins
cook 35 mins
cook 50 mins
You will need:
Dough
250g white bread flour
1 teaspoon salt
2 tablespoons caster sugar
5g dried yeast
130ml warm water
Flour for dusting
Filling
2 tablespoons oat butter
400g assorted mushroom
3 thyme sticks
3 oregano sticks
1 brown onion, sliced
2 garlic cloves, sliced
50g plant-based mozzarella
50g baked almond feta
100g tomato paste
Directions:
1

Preheat the oven to 190°C.

2

Knead the dough together for 10 minutes. Place in a bowl and cover with a clean tea towel and allow to rest.

3

Roughly chop up the mushrooms. In a pan place the oat butter and the mushrooms with diced onion, garlic, thyme and oregano leaves. And cook until soft. Add the cheese and turn the heat off and let cool.

4

After the first rise of dough. Take out of the bowl and punch down. Cut into 2 portions. On a lightly floured surface, knead each portion to form a smooth ball. Set aside to rest for 10 minutes.

5

On a floured bench, roll the rested dough to as close to a circle as possible. If the dough is sticky, dust with a little more flour.

6

On the dough, spread the tomato paste over. Then, on one half of the dough, add the mushroom and cheese mixture, fold over and use a fork to press down around the edges, sealing the calzone.

7

Paint the outside with oil.

8

Bake for 20–25 minutes or until the pastry is golden.
Sign up for a week of delicious plant-based recipes
Send me my recipes
Heads up: by signing here you'll get free recipes and updates from VegKit. Privacy policy