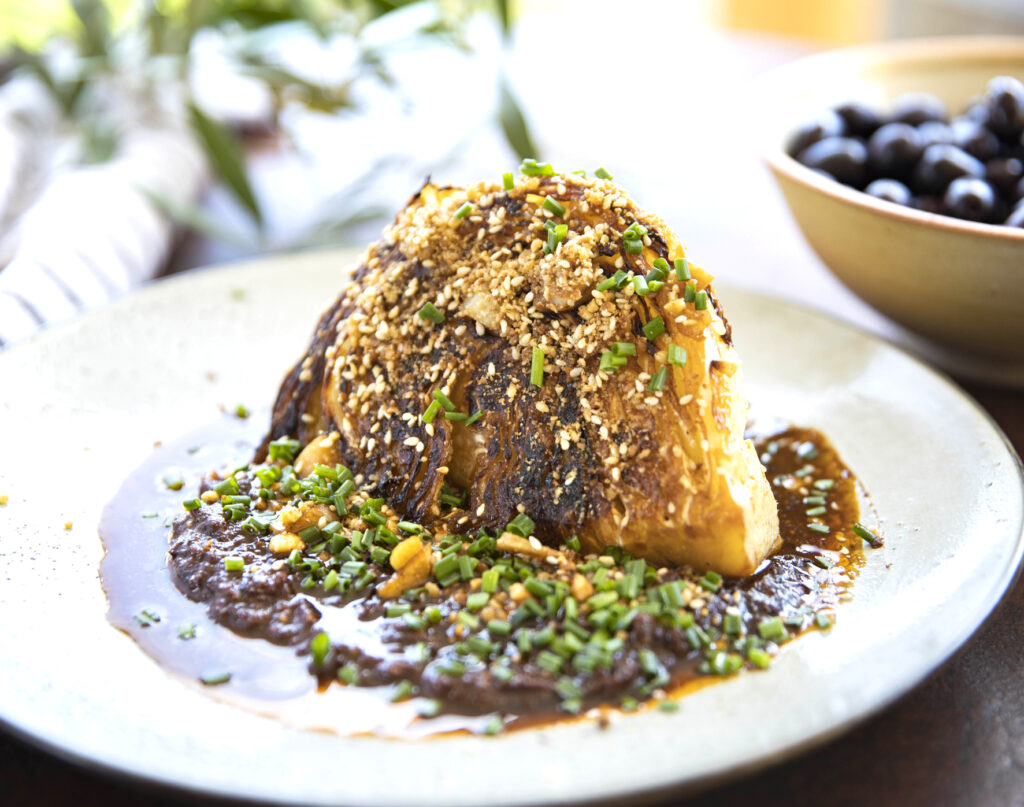 Recipe:
Olive & Hazelnut Paste with Grilled Cabbage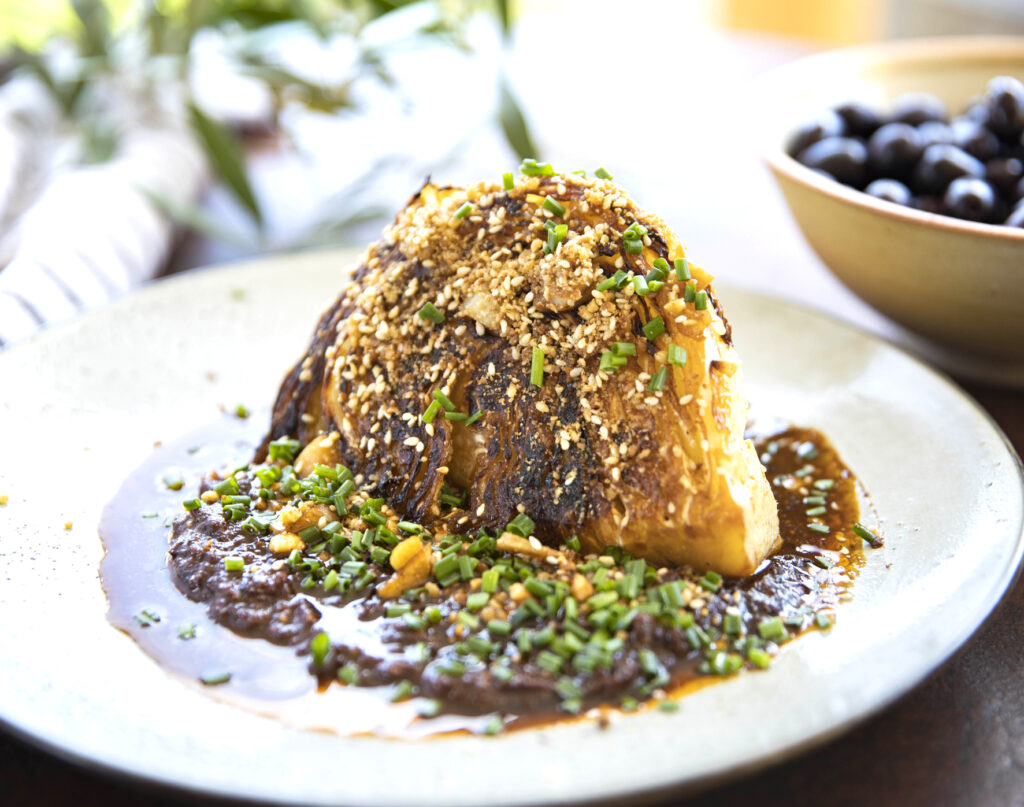 Posted in Freshly Picked
Prep: 10 mins
cook 25 mins
Easy Peasy
You will need:
For the paste
100g kalamata olives
50g roasted hazelnuts
2 tablespoons tomato paste
30ml extra virgin olive oil
For the cabbage
½ head of green hispi or regular (not savoy) cabbage
20ml vegetable oil
2 tablespoons maple syrup
2 tablespoons margarine
1 clove garlic, sliced or minced
2 tablespoons dukkah
1 bunch chives
Salt & pepper
Directions:
1

For the paste, warm all the ingredients with a little oil in a pan, then blitz briefly in a blender. Alternatively, to maintain a bit more texture use a mortar and pestle to grind into a paste.

2

Slice the half cabbage in half again so you have two quarter-head chunks. Keep as much of the stem as possible so it holds its shape when cooked. Steam the cabbage for 10 minutes. Then in a hot pan add the oil and bring the heat right up. Place the cabbage in. Cook for 5 to 10 minutes on one side until lightly browned, then flip them gently and cook for another 5 minutes.

3

Add the maple syrup and margarine to one side of the pan and mix together, then add the garlic to it to heat through for a minute. Using a spoon, baste the cabbage in this marinade. When both sides are cooked, remove the cabbage from heat.

4

Chop up the chives finely and blend with the dukkah.

5

Spread spoonfuls of the olive paste on each of two plates, then place the cabbage on top, and drizzle the remaining marinade from the pan on top of the cabbage. Then sprinkle the chives and dukkah on top!
Sign up for a week of delicious plant-based recipes
Send me my recipes
Heads up: by signing here you'll get free recipes and updates from VegKit. Privacy policy