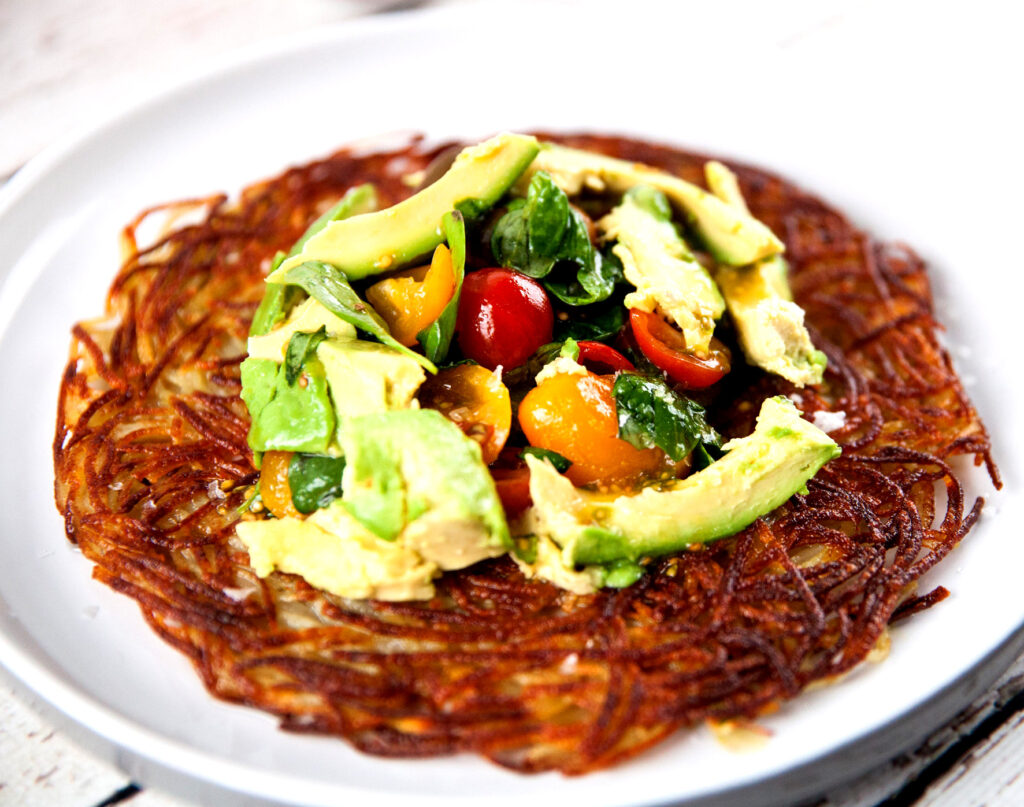 Recipe:
Crispy Potato Rosti with Tomato Salad & Avocado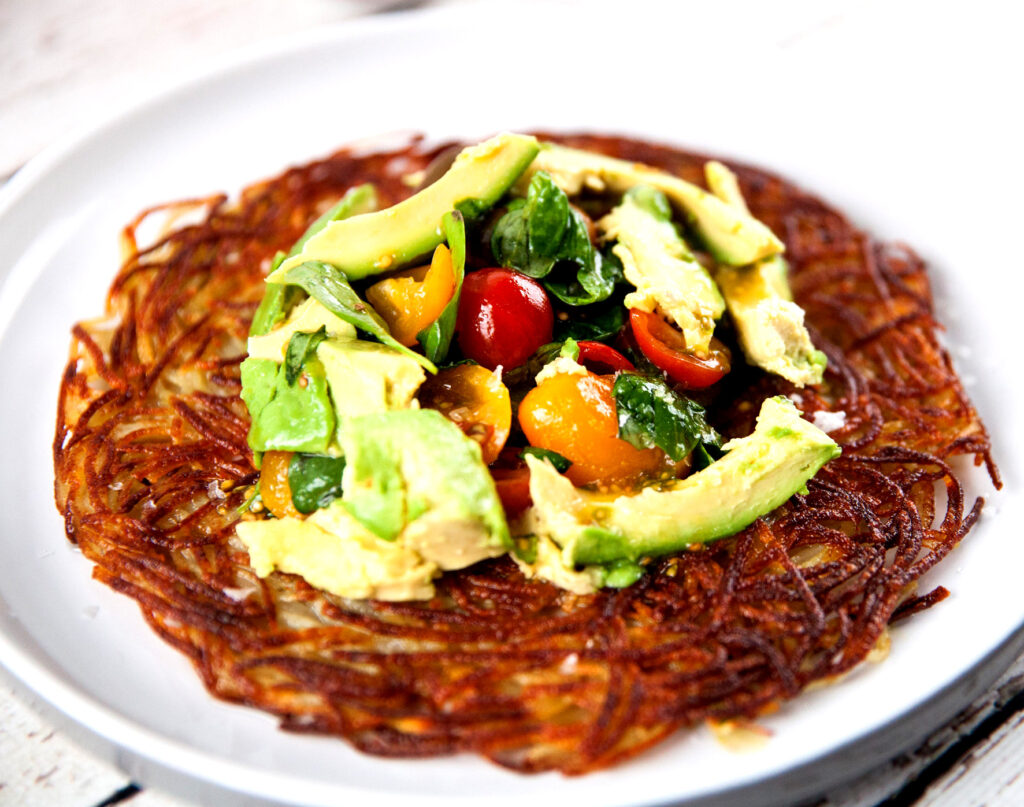 Posted in Freshly Picked
Prep: 15 mins
cook 30 mins
Easy Peasy
You will need:
2 Dutch cream potatoes, grated
30ml vegetable oil
1 avocado
Tomato Salad
100g cherry tomatoes (different colours), roughly chopped
2 tablespoons agave
½ lemon, juice only
30ml extra virgin olive oil
Salt & pepper
½ bunch basil, roughly torn
Directions:
1

Heat oil in a pan over medium-high heat. Add the grated potato to the hot pan and cook until it becomes crispy on one side, in the best way. Use a wide spatula to carefully flip the rosti and crisp up on the other side, until it's a golden brown.

2

While the rosti cooks, chop the tomatoes. Before adding the tomatoes to a bowl, squeeze the juice into the bowl to help release some of the juice. The drop the tomatoes in the bowl and add agave, lemon juice, olive oil, salt, pepper and basil; stir through.

3

Once the rosti is golden brown, slide onto a serving plate. Top with the tomato salad and generous spoonfuls of the dressing. Scoop slices of avocado onto the rosti, and season with salt to serve.
Sign up for a week of delicious plant-based recipes
Send me my recipes
Heads up: by signing here you'll get free recipes and updates from VegKit. Privacy policy