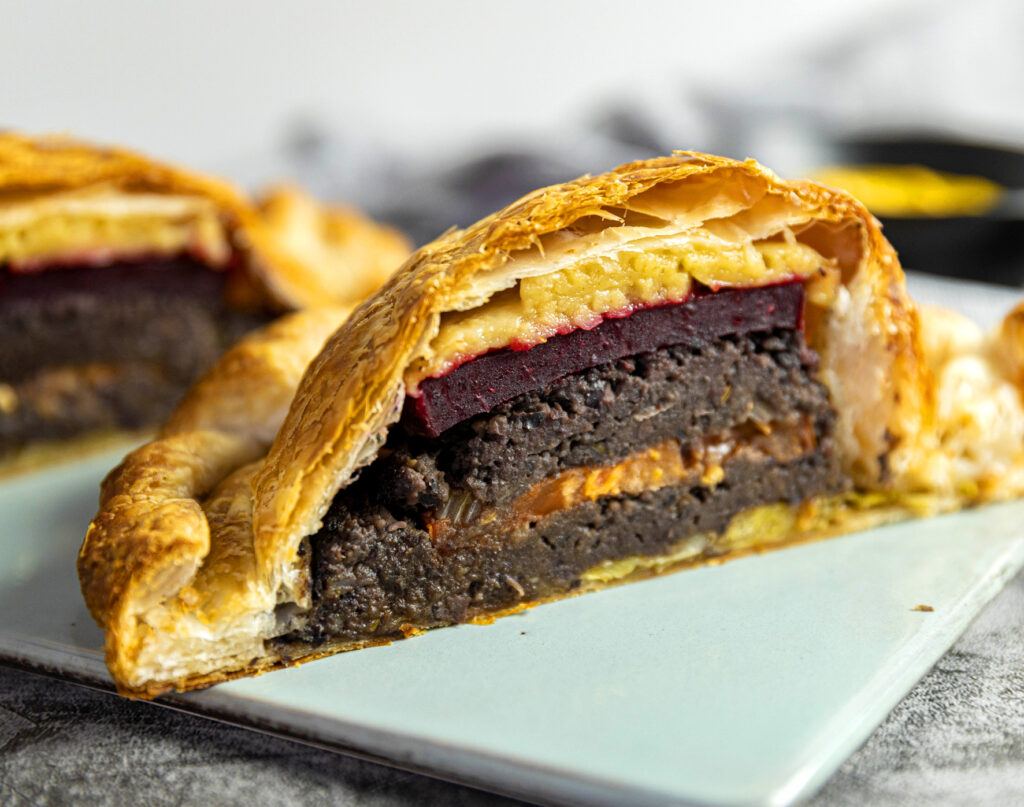 Recipe:
Puff Pastry Wrapped Burgers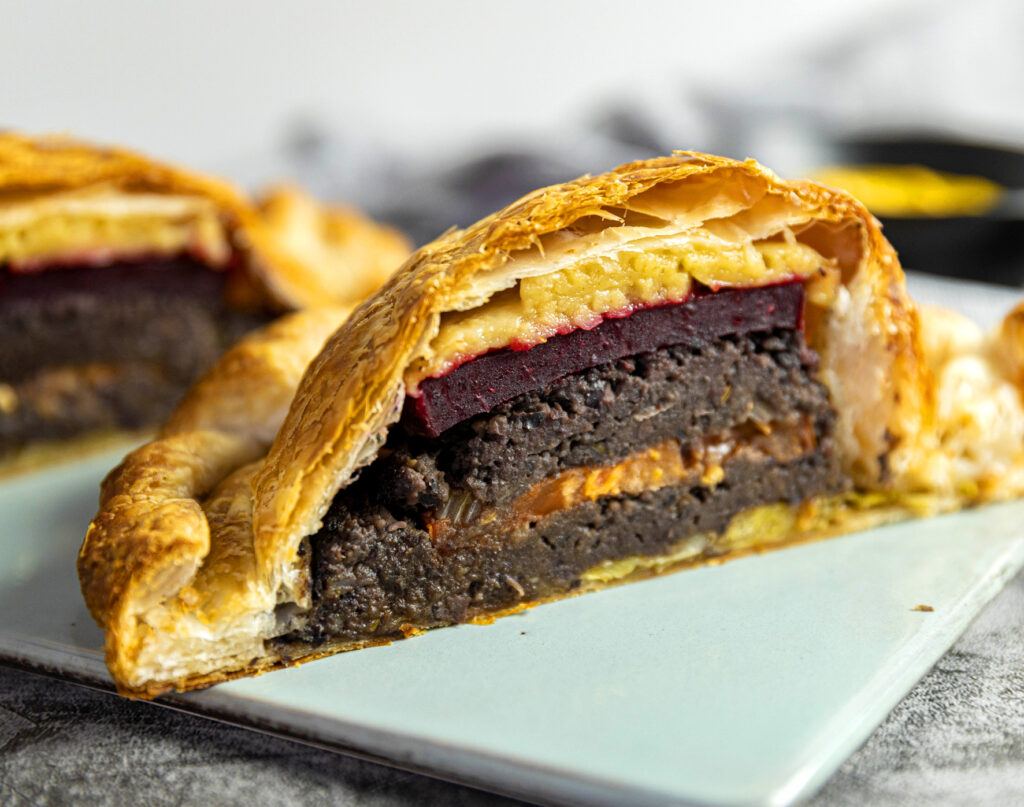 Prep: 20 mins
cook 45 mins
cool 10 mins
You will need:
Patties
2 large Portobello mushrooms, roughly chopped
1 small brown onion, roughly chopped
2 garlic cloves
1 sprigs rosemary
2 teaspoon whole fennel seeds
1 tin black bean, rinsed
Salt and pepper
2 teaspoons olive oil
Filling
1 tomato, sliced into rounds
1 brown onion, sliced into rounds
1 baby cabbage round, sliced into rounds
2 slices smoked oat cheese
1 beetroot, roasted and sliced into rounds
1 packet vegan puff pastry
To serve
Directions:
1

Preheat the oven to 220°C fan forced.

2

For the burger, place everything into a food processor and pulse until it comes together, keep some texture.

3

Portion into patties and fry on high heat briefly on both sides with a little oil — this is an important step to get a lot of moisture out of your patties. Set aside to cool for 10 minutes.

4

Lay out your puff pastry and roll a little to flatten. Place a round of cabbage and a burger patty at the bottom, then stack it with a tomato slice and a couple rounds of onion, (Simon adds a second burger patty in here — but that's your call!), then a round of beetroot, and finally 2 slices of cheese. Gently lay another sheet of pastry over top, fold the edges together with the bottom pastry layer, and brush the pastry with 1 teaspoon of oil.

5

Bake in the oven for 30–35 minutes or until puffed and golden.

6

Slice it in half to serve — alongside tomato sauce and mustard or any dip of your choosing!
Sign up for a week of delicious plant-based recipes
Send me my recipes
Heads up: by signing here you'll get free recipes and updates from VegKit. Privacy policy