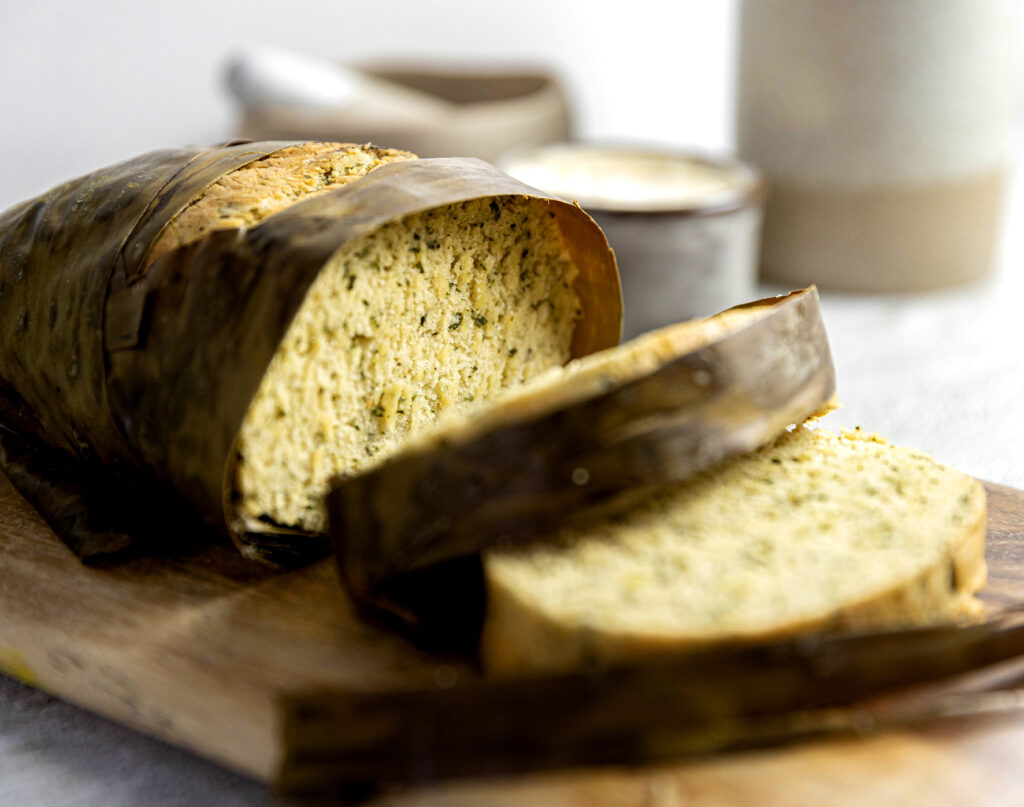 Recipe:
Saltbush & Warrigal Greens Damper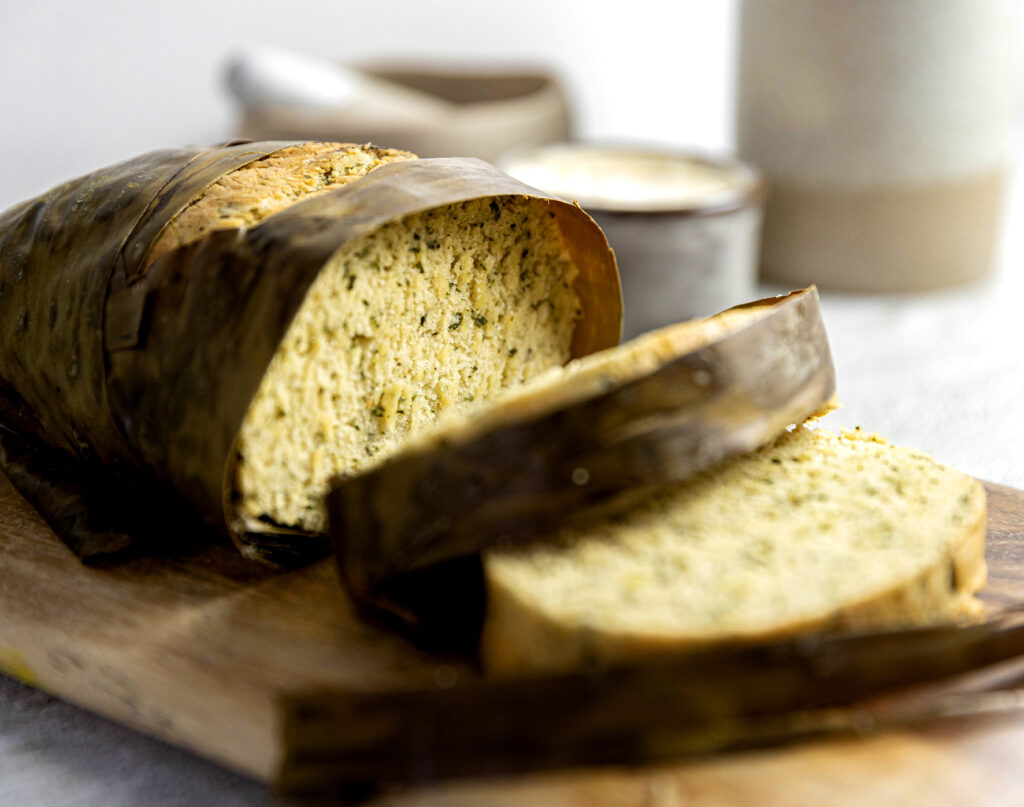 Posted in Freshly Picked
Prep: 20 mins
bake 50 mins
Easy Peasy
You will need:
450g self-raising flour, plus extra for dusting
80g plant-based butter, room temperature
2 teaspoons dried saltbush
100g warrigal greens, thinly sliced
1 x 50cm sheet of banana leaf
To serve
Directions:
1

Preheat the oven to 180°C.

2

To a bowl, add the flour and butter and mix together using your hands until fully combined.

3

Add the saltbush and warrigal greens and mix through.

4

Add 375 ml water to the mixture, a little at a time, and mix with your fingers until you have a nice sticky dough.

5

Place some flour on your work surface, then knead the dough until you have a bread dough consistency. Roll into a log, then set aside.

6

Before using your banana leaf, you need to release the oils to make it flexible and bring out the flavours. Hold the banana leaf over an open gas flame and move across the flame in sections until the oils seep through the entire leaf. If you do not have a gas flame, place in a dry, non-stick frying pan for a few seconds on each side.

7

Place the dough in the center of the banana leaf. Wrap it, folding over each end, and roll it up like a burrito. Then wrap in aluminum foil using the same method.

8

Place on the oven shelf and cook for 50–60 minutes.

9

Serve with plain plant-based butter.
Sign up for a week of delicious plant-based recipes
Send me my recipes
Heads up: by signing here you'll get free recipes and updates from VegKit. Privacy policy