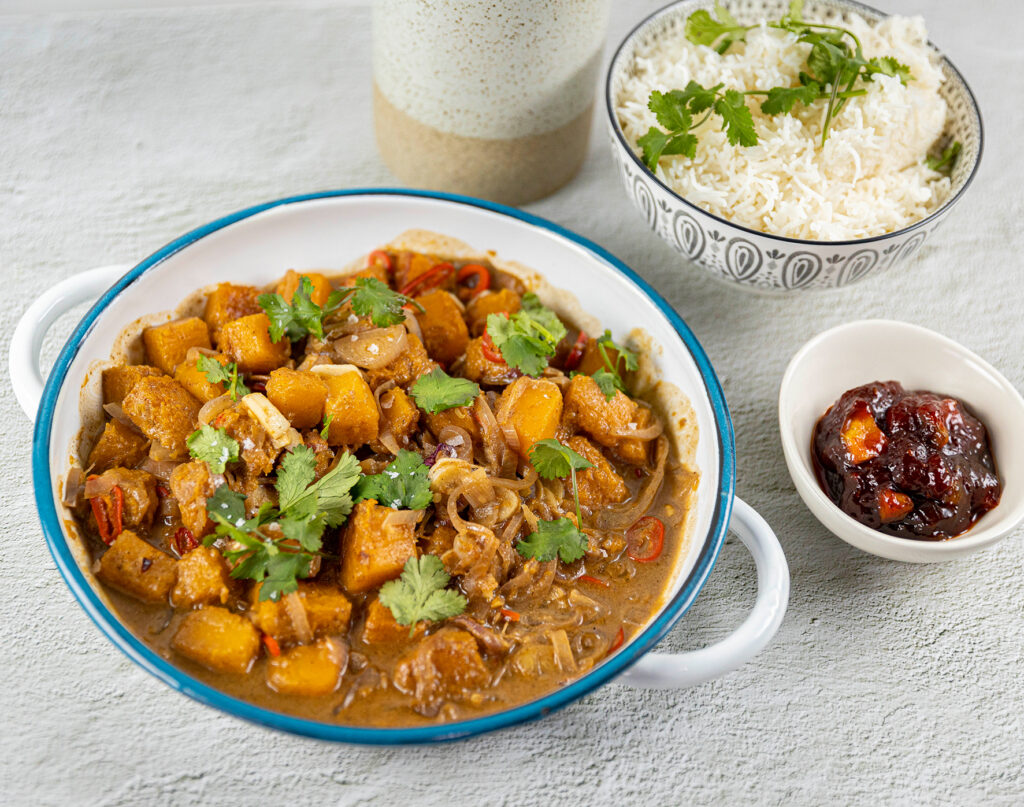 Recipe:
Simplest Weeknight Pumpkin Curry Ever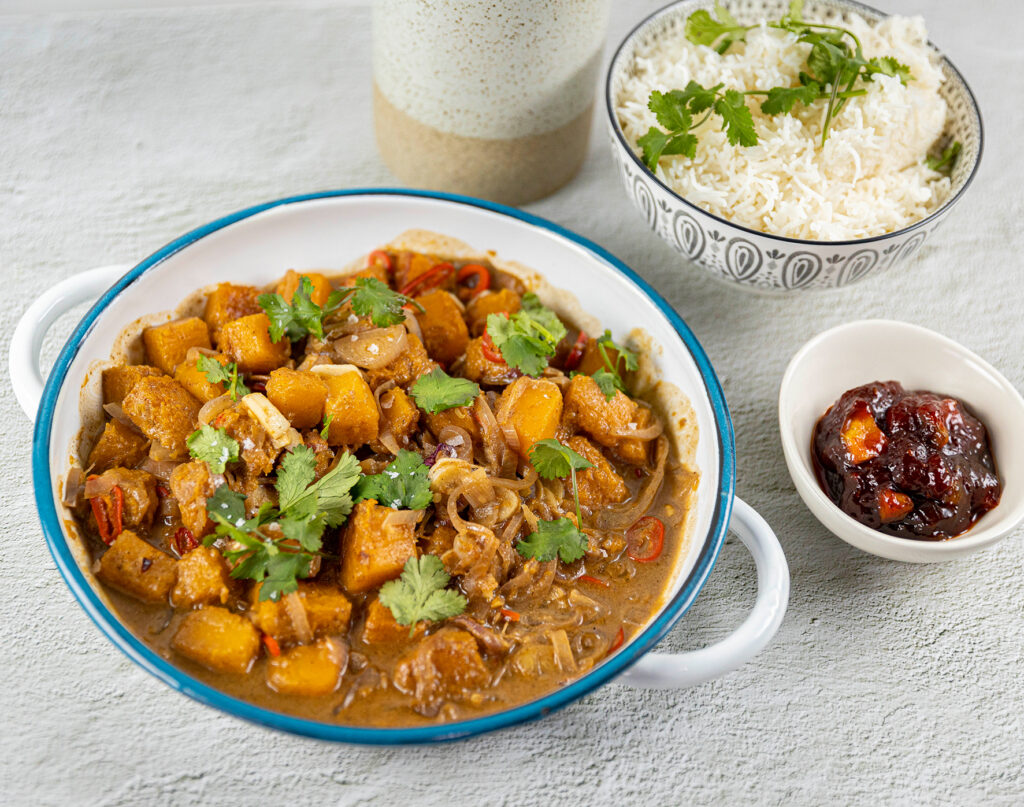 Posted in Freshly Picked
Prep: 15 mins
cook 45 mins
Easy Peasy
You will need:
20ml coconut oil
½ butternut squash, skin removed and cubed
3 cloves garlic, roughly sliced
1 long red chilli, sliced
1 red onion, sliced
Salt
1 ½ teaspoons garam masala
150ml water
4 tablespoons coconut cream
To garnish
To serve
½ bunch coriander, leaves picked
Lime pickle (optional)
Directions:
1

Place the rice in a small non-stick frying pan with 20ml oil and 2 cups of water. Cook on high until the rice is soft but not cooked fully yet. Then on low for 5 minutes or until all the water is cooked away and the bottom has become crisp. Turn out and break up.

2

Add coconut oil to a medium pan on high heat. Add pumpkin and cook for a few minutes or until it begins to colour.

3

In a pan on medium heat place diced up garlic, thin slices of ginger, diced chilli, chopped red onion and season with salt. Cook for 5 minutes. Add the garam masala and cook for 1 more minute.

4

Add the coconut cream and water, stir so that it's all incorporated.

5

Cover with a lid and simmer for 15–20 minutes.

6

Top with coriander and serve with steamed rice and lime pickle.
Sign up for a week of delicious plant-based recipes
Send me my recipes
Heads up: by signing here you'll get free recipes and updates from VegKit. Privacy policy