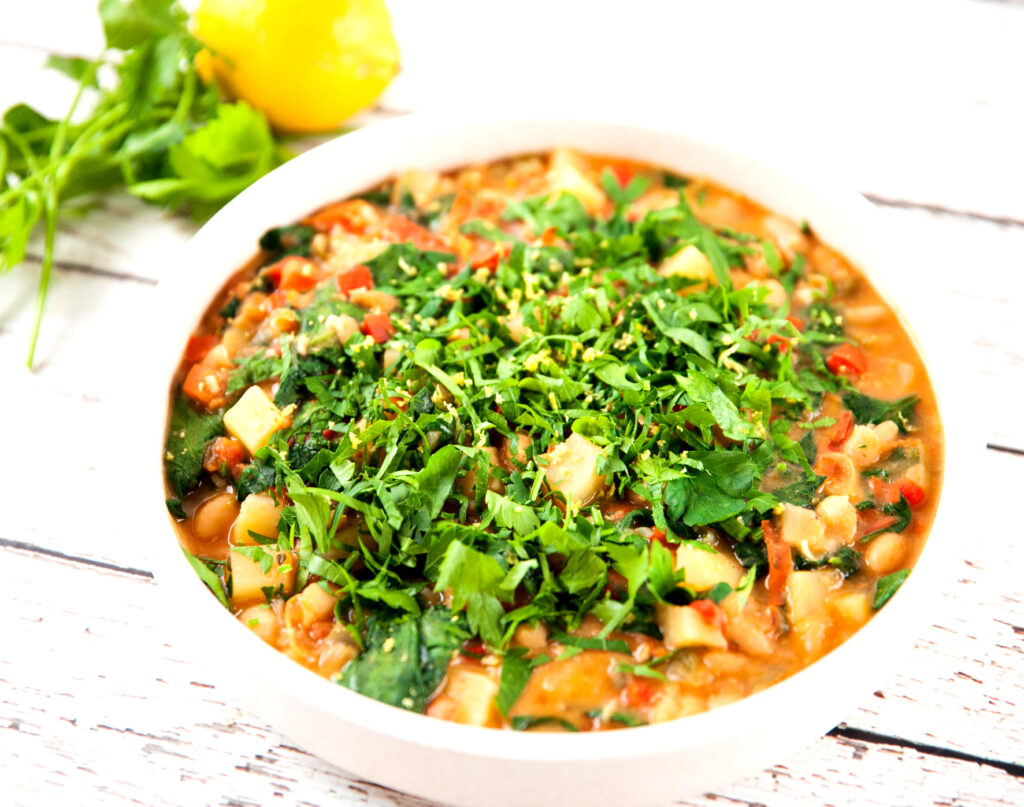 Recipe:
Spanish Style White Bean Stew with Potatoes & Spinach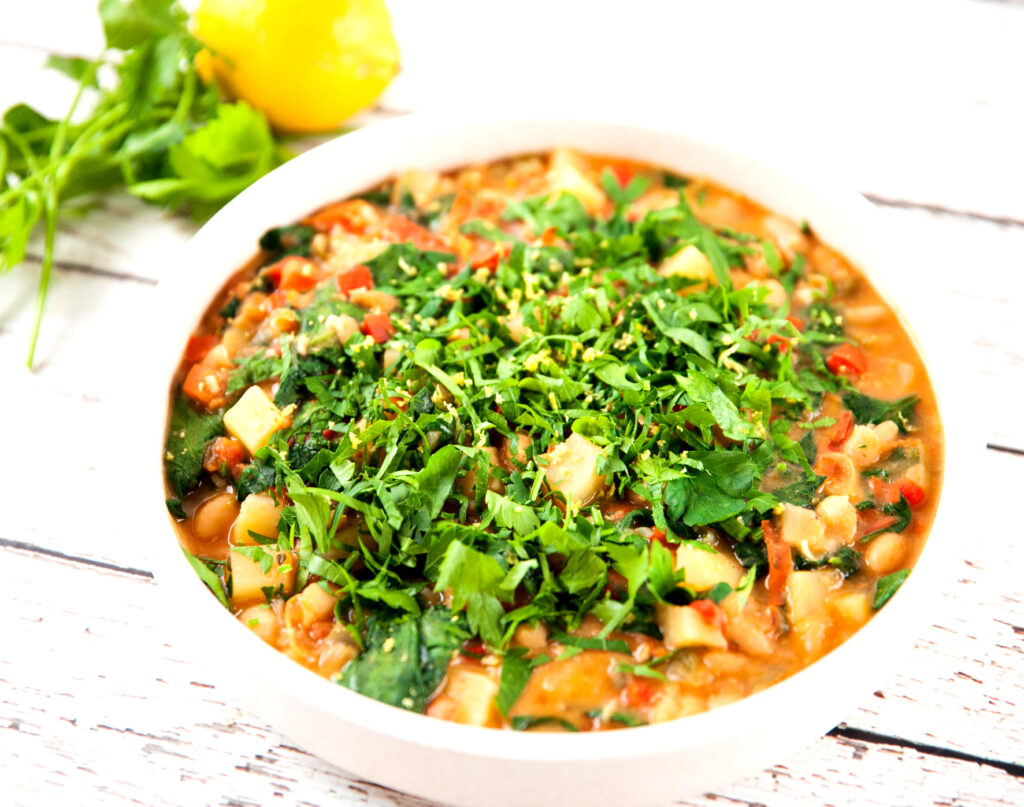 Posted in Freshly Picked
Prep: 20 mins
cook 45 mins
Easy Peasy
You will need:
50 ml vegetable oil
1 brown onion
3 cloves of garlic
1 red capsicum
1 green capsicum
Salt & pepper
½ teaspoon smoked paprika
3 sprigs of thyme
2 bay leaves
1 ½ cups vegetable stock
2 x 420g can white beans (e.g. Cannellini, navy or butter beans)
3 ripe tomatoes, diced into roughly 1cm cubes
1 large potato, diced into roughly 1cm cubes
120g baby spinach
Garnish
Bunch parsley, roughly chopped
1 lemon, zest only
Directions:
1

Dice up the onion, garlic and capsicums and place in a large pot with the heated vegetable oil and add a good pinch of salt and pepper. Cook until the water is released from the ingredients but there is no browning. Ideally you want to cook the ingredients on lower heat and take your time — up to 30 minutes — to maximise the sweetness from these veggies. But if you're short on time, quick and hot in the pan will do fine!

2

Stir through the paprika, and then the thyme and bay leaves, cooking for 30 seconds.

3

Pour in the stock and cans of white beans (with the liquid from one tin — discard the other). Then add your tomatoes and potatoes to the pot. Cover the pot with a lid and let it simmer for 30 minutes up to an hour.

4

Just before serving, stir through baby spinach. With a potato masher, mash the stew just a few times — this will break down some of the beans and potatoes and make it extra rich and creamy!

5

Finish by sprinkling over the parsley and lemon zest.
Sign up for a week of delicious plant-based recipes
Send me my recipes
Heads up: by signing here you'll get free recipes and updates from VegKit. Privacy policy