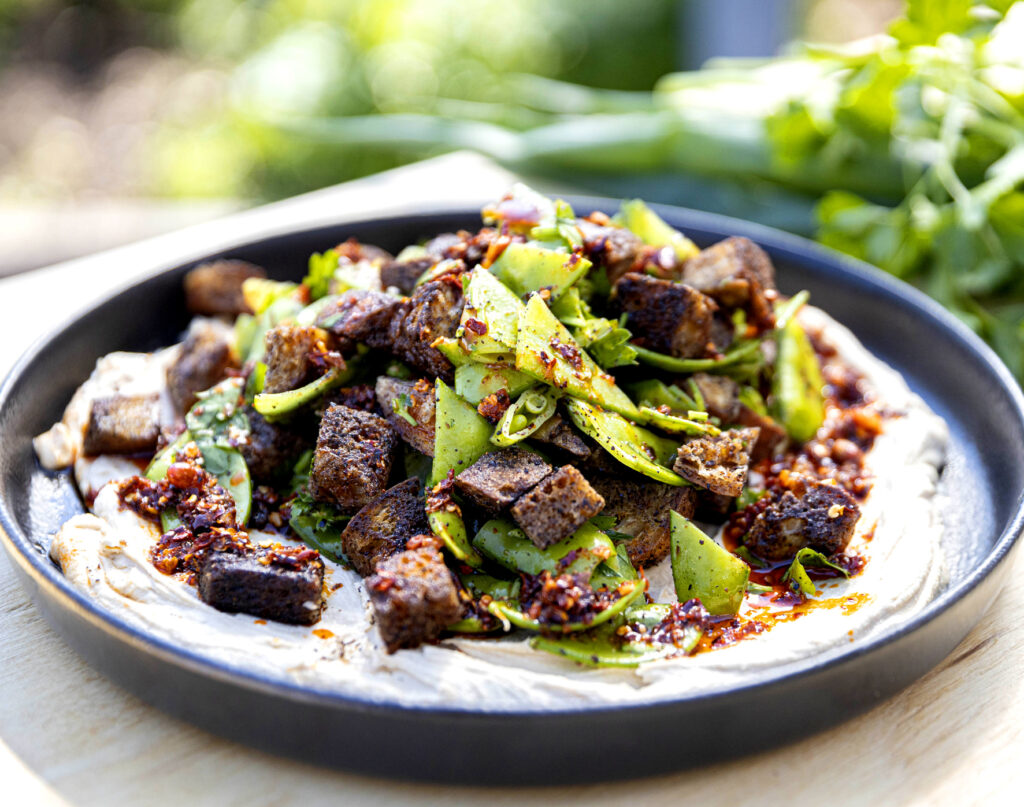 Recipe:
Sumac Spiced Crouton Salad on Hummus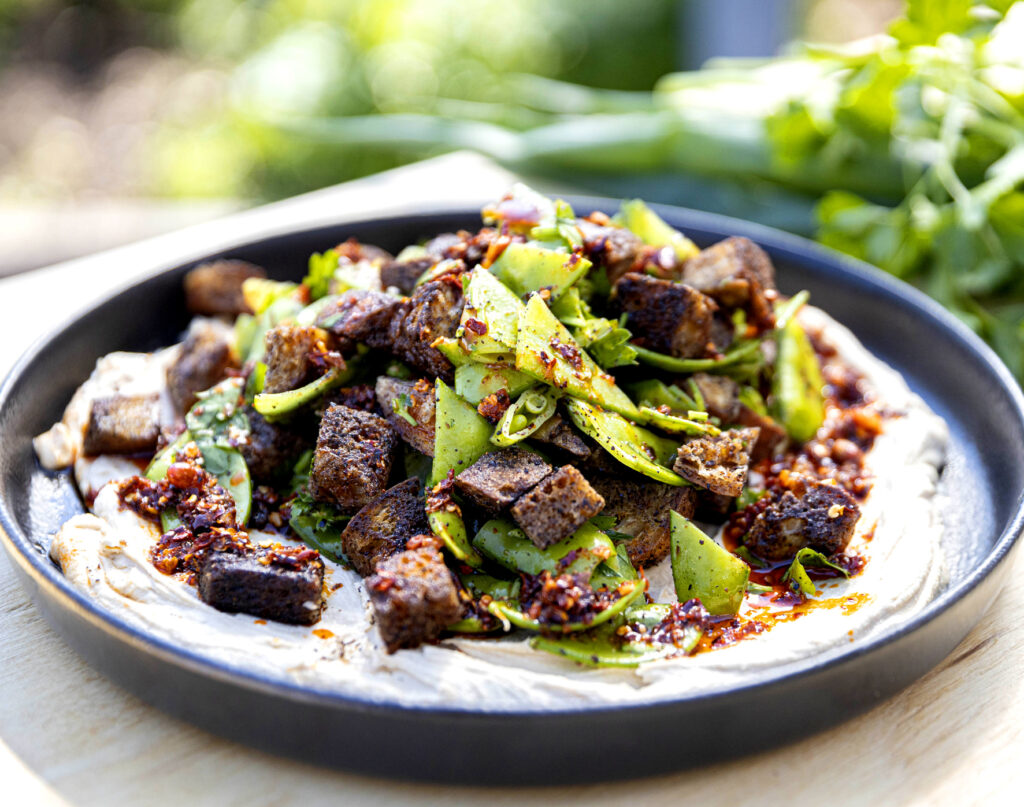 Prep: 15 mins
cook 5 mins
Easy Peasy
You will need:
3 thick stale slices of sourdough, cut into 1-inch cubes
20ml olive oil
1 tablespoon ras el hanout
2 tablespoons sumac
200g snow peas, roughly chopped
1 bunch parsley, roughly chopped
1 lemon, juice
200g good quality hummus
Pinch salt
To serve
1 tablespoon crispy chilli oil
Salt
Directions:
1

Add oil, ras el hanout, sumac and cubed bread to a hot pan over medium heat. Toss around, coating the bread in the oil and spices. Leave to toast for 5 minutes or until crispy. Stir occasionally.

2

Add snow peas, lemon juice, pinch of salt, and parsley to a bowl and toss to coat. Add the toasted croutons to the peas and stir through.

3

Add the hummus to a plate and spread around to create a base. Pour the crouton and bean mixture over the hummus.

4

Drizzle a spoonful of crispy chilli oil and a pinch of salt over the croutons to serve.
Sign up for a week of delicious plant-based recipes
Send me my recipes
Heads up: by signing here you'll get free recipes and updates from VegKit. Privacy policy