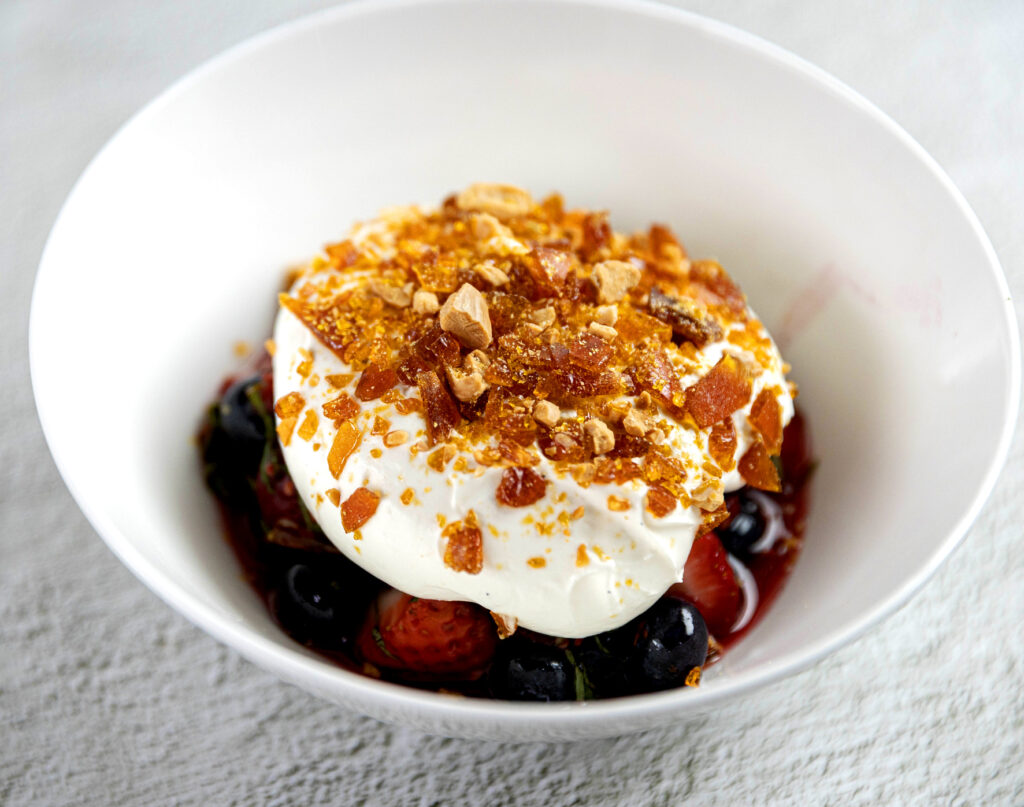 Recipe:
Summer Fruits & Vanilla Cream with Almond Caramel Praline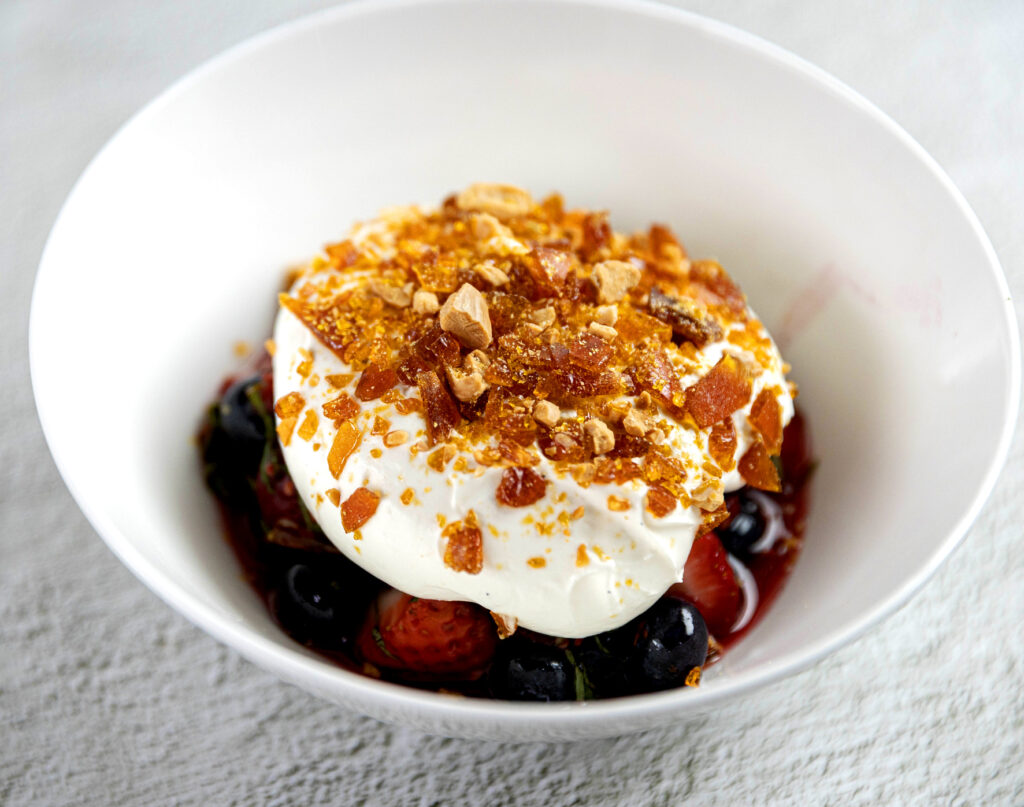 Prep: 10 mins
cook 10 mins
cook 5 mins
You will need:
1 punnet strawberries, topped and halved
2 punnets blueberries
2 punnets raspberries
100g caster sugar
25ml apple cider vinegar
1 bunch mint, thinly sliced
Cream
500ml flora plant-based cream
20g icing sugar
1 vanilla bean (use the insides scooped out with a teaspoon)
Praline
300g caster sugar
50g roasted almonds
Directions:
1

Take the strawberries and place into a deep bowl. Add in the blueberries and raspberries, sugar and apple cider vinegar. Mix together and set aside.

2

Whisk the cream with the icing sugar and vanilla extract until stiff peaks form.

3

Place the sugar for the praline in a pan on medium-low heat and bring to a toffee colour, being careful not to touch or stir. Just move it around by angling the pan.

4

Once the colour has been reached (a dark amber colour) pour over the roasted almonds onto a baking sheet lined with baking paper (it will be super hot so avoid touching it!). Let cool completely. You can pop it in the fridge to speed this up if you like.

5

Once cooled, crack it up with a wooden handle, then place in a tea towel and cover — and smash up with a rolling pin so it becomes a nice crunchy crumble!

6

Stir the mint through the berries.

7

Place the berries in a bowl and stir through shredded mint leaves. Lay a generous scoop of the cream on top and then sprinkle on the praline!
Sign up for a week of delicious plant-based recipes
Send me my recipes
Heads up: by signing here you'll get free recipes and updates from VegKit. Privacy policy