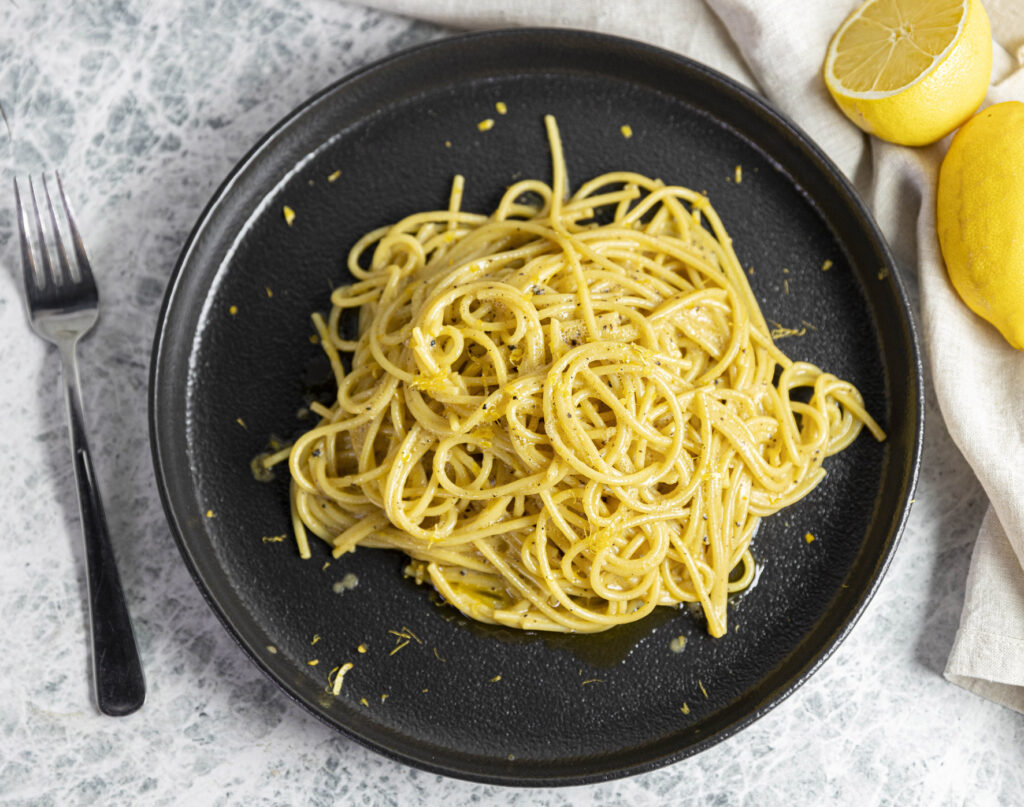 Recipe:
Cacio e Pepe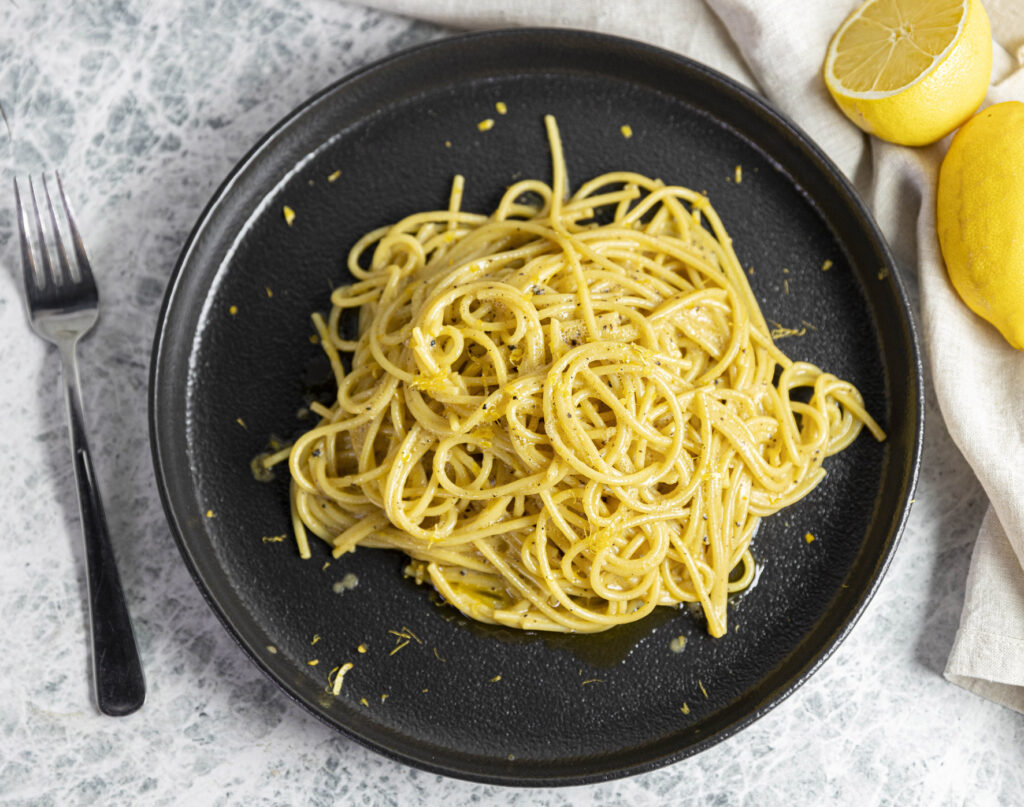 Posted in Freshly Picked
Prep: 5 mins
cook 10 mins
Easy Peasy
You will need:
For the sauce:
3 tablespoons plant-based butter
¼ cup nutritional yeast flakes
Freshly cracked black pepper
To serve:
1 tablespoon plant-based butter
1 lemon, zest only
1 tablespoon nutritional yeast flakes
Directions:
1

Bring 4 litres of water to a boil with a generous amount of salt, then add your pasta and cook for 1 minute less than the packet recommends, or until just a little bit too al dente.

2

In the meantime, add the butter to a frypan and, once melted, add the yeast flakes and pepper. Stir to dissolve.

3

Take out 1 large ladle of water from the pasta pot (about ½ cup) and pour into the butter mixture, stirring to combine.

4

Then using tongs, add the slightly undercooked pasta (with whatever water comes with it) to the same frypan. Swirl the pasta around, mixing everything together to help emulsify the sauce.

5

Add the final tablespoon of butter, more pepper and the lemon zest, continuously moving the pasta to help the sauce thicken. Add more pasta water if needed, to create a silky sauce.
Sign up for a week of delicious plant-based recipes
Send me my recipes
Heads up: by signing here you'll get free recipes and updates from VegKit. Privacy policy