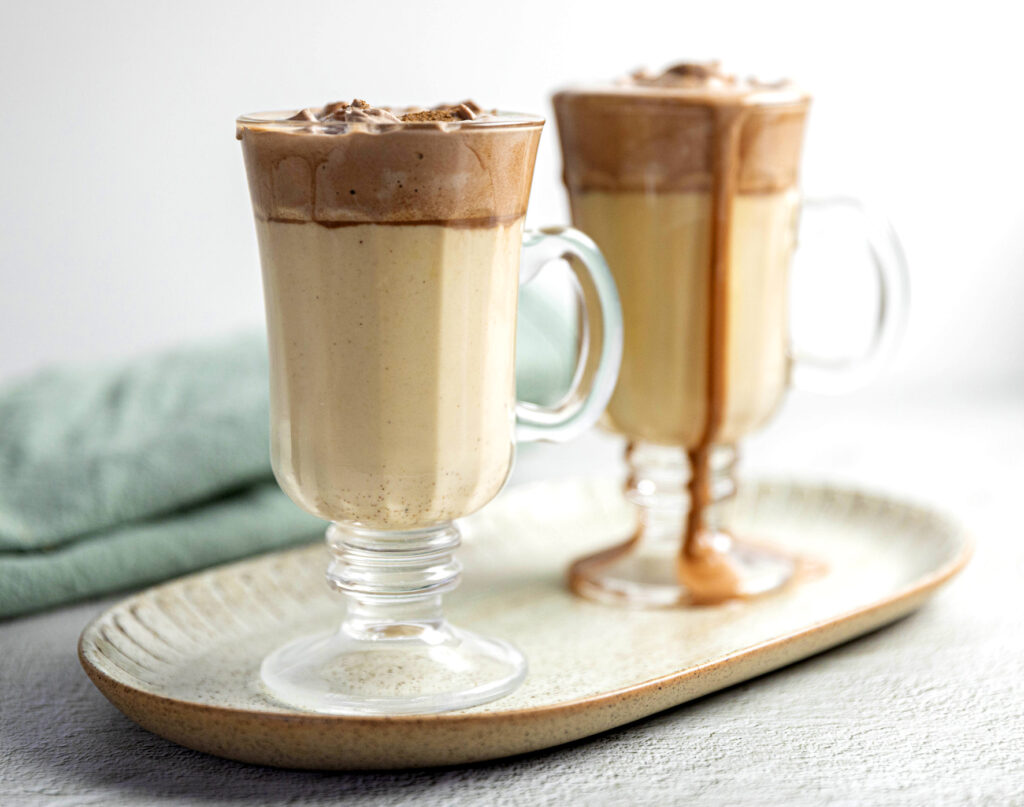 Recipe:
VegNog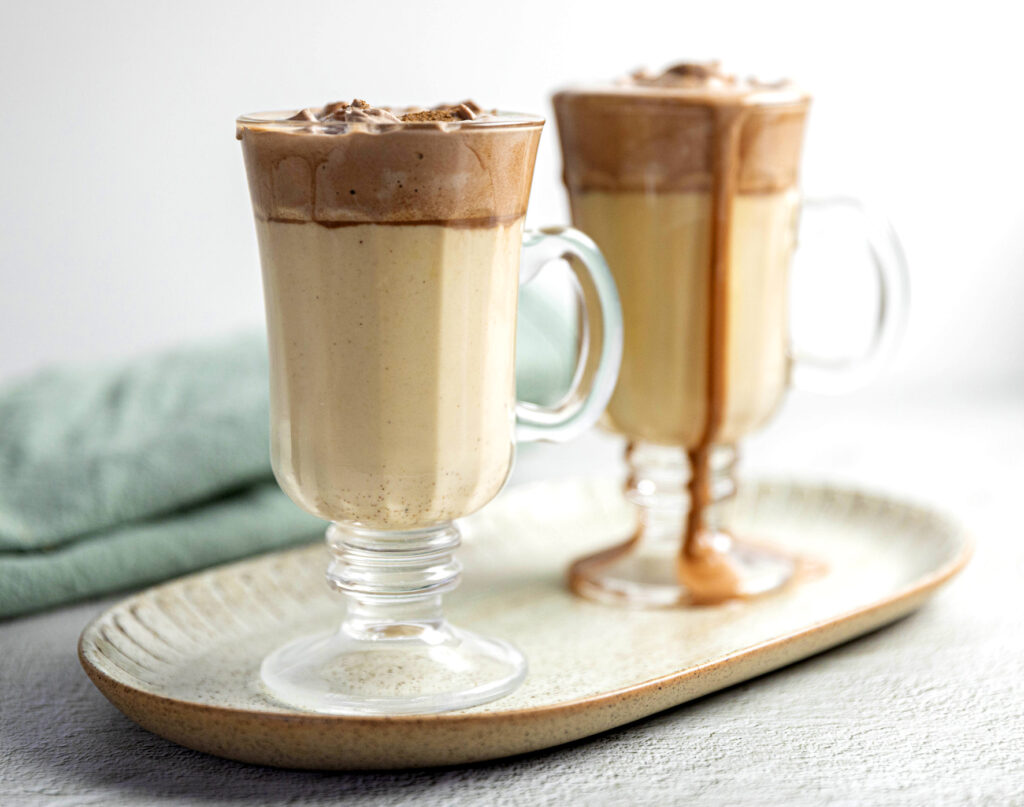 Posted in Freshly Picked
Prep: 5 mins
cook 10 mins
Easy Peasy
You will need:
2 cups oat milk
1 cup plant-based cream
1 teaspoon cinnamon
1 teaspoon vanilla extract
¼ teaspoon nutmeg, plus extra for dusting
1 cardamom pod
5 strands saffron
75g brown sugar
2 teaspoons vegan custard powder
100ml brandy (optional)
For the topping
1 tablespoon cacao powder
100ml plant-based cream
15g icing sugar
Directions:
1

Heat milk and cream in a pan over a medium-low heat. Add vanilla and brown sugar and stir through.

2

Add cinnamon to a small bowl with nutmeg and custard powder. Add a ladle of the warm milk mixture and whisk to form a smooth paste. Pour the mixture into the pot. Add the cardamom and saffron, simmer for a few minutes until it's warmed through. Turn off the heat and stir in the brandy, if using. (This can be added at the start to cook off the alcohol through heating if needed!)

3

For the topping, whisk the ingredients until stiff peaks form.

4

Pour the warm milk mixture through a strainer into a glass with a handle or a mug. Spoon over the cream and dust with a touch of nutmeg to serve.
Sign up for a week of delicious plant-based recipes
Send me my recipes
Heads up: by signing here you'll get free recipes and updates from VegKit. Privacy policy