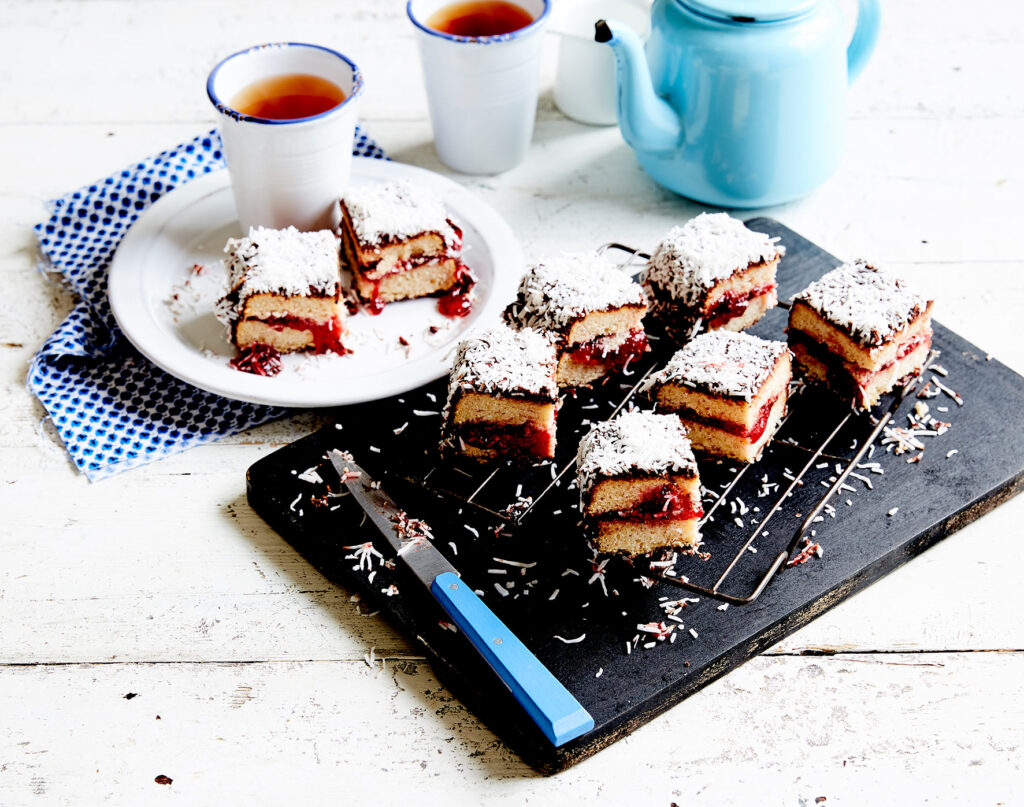 Recipe:
Lamington Loaf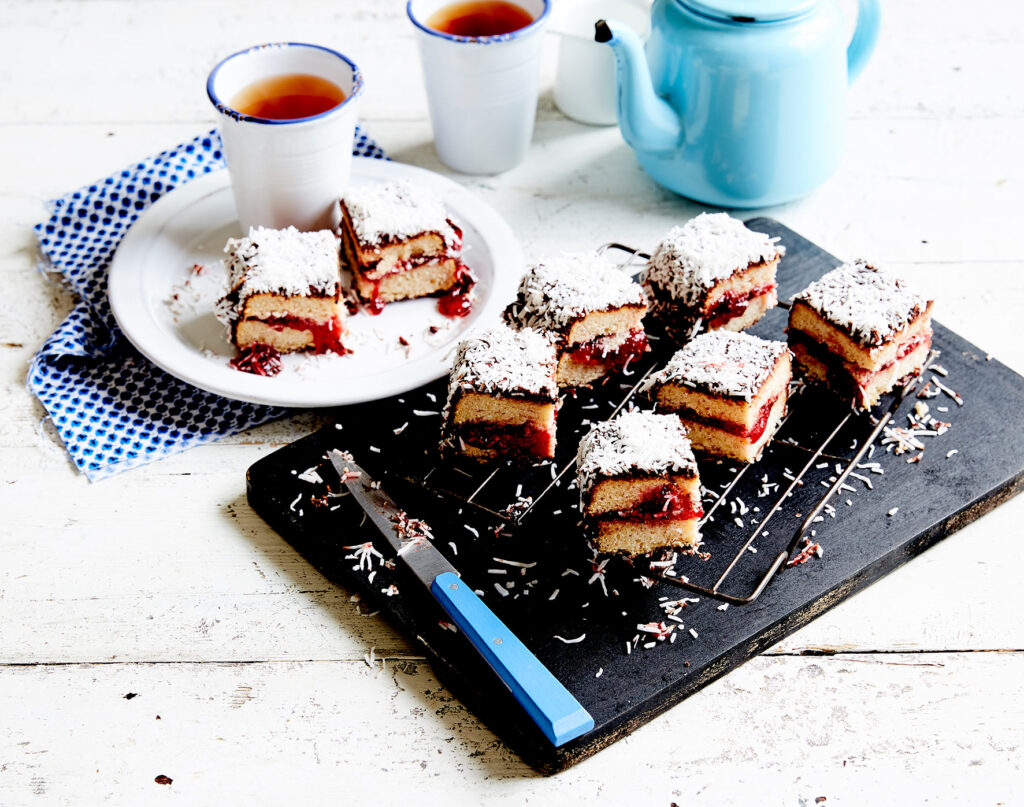 Posted in Desserts
Prep: 40 mins
bake 30 mins
chill 30 mins
You will need:
110 g gluten-free flour
40 g coconut flour
1 ½ teaspoons baking powder
¾ teaspoon salt
½ cup rice malt syrup
75 g ripe banana
⅓ cup melted coconut oil
⅓ cup boiling water
Raspberry jam
Choc Glaze
⅓ - ½ cup rice malt syrup
1 cup raw cacao powder
100 ml boiling water
½ cup melted coconut oil
Desiccated coconut, for topping
Toasted coconut flakes, optional
Directions:
1

Preheat oven to 150°C, if fan-forced (170°C conventional).

2

Combine all dry ingredients in a large bowl.

3

Place banana into a separate bowl with rice malt syrup, and mash until smooth. Add to dry mix bowl.

4

Add melted coconut oil and boiling water and stir until combined and smooth.

5

Pour into an oiled loaf tin. Place in oven and bake for 30-40 minutes, or until a skewer poked into the cake comes out clean. Turn the cake out onto a wire rack to cool.

6

Once cool, cut in half horizontally, spread raspberry jam onto the bottom layer of sponge, then carefully place the other layer of sponge on top. Place in freezer for about 10-15 minutes to firm up while you make up the chocolate glaze.

7

For the chocolate glaze, place rice malt syrup, cacao powder and boiling water in a bowl, whisk to combine, and stream in melted coconut oil while whisking constantly until super smooth. If it's too thick, add a little more hot water, 1 teaspoon at a time.

8

Carefully dip sponge cake in the chocolate glaze, then place onto the cooling rack over a tray.

9

Pour remaining choc glaze on top of sponge to evenly cover, and make sure all the edges are covered. (Make use of the excess glaze that falls through to the catcher tray!)

10

Sprinkle desiccated coconut on the top and sides of the cake, pressing in gently to make it stick.

11

Slide it carefully onto a serving plate and refrigerate for at least 15 minutes to set. Cut into thick slices to serve, with optional toasted coconut flakes sprinkled on top.
Sign up for a week of delicious plant-based recipes
Send me my recipes
Heads up: by signing here you'll get free recipes and updates from VegKit. Privacy policy