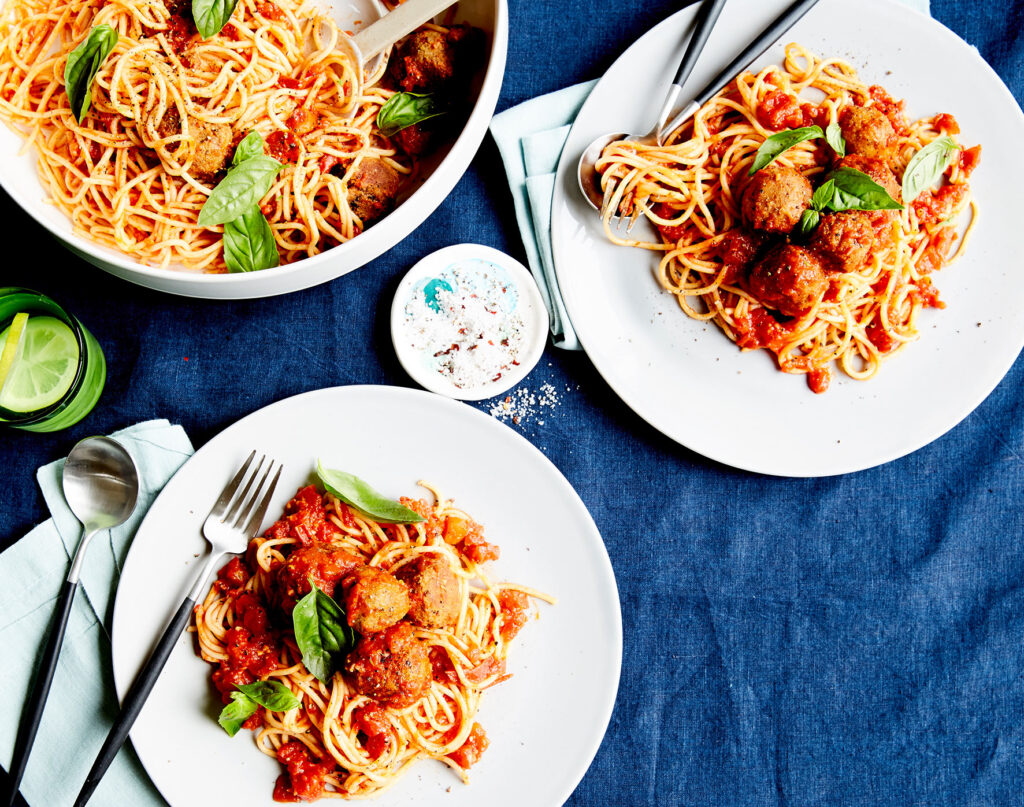 Recipe:
Lentil Almond Meatballs with Spaghetti & Napoli Sauce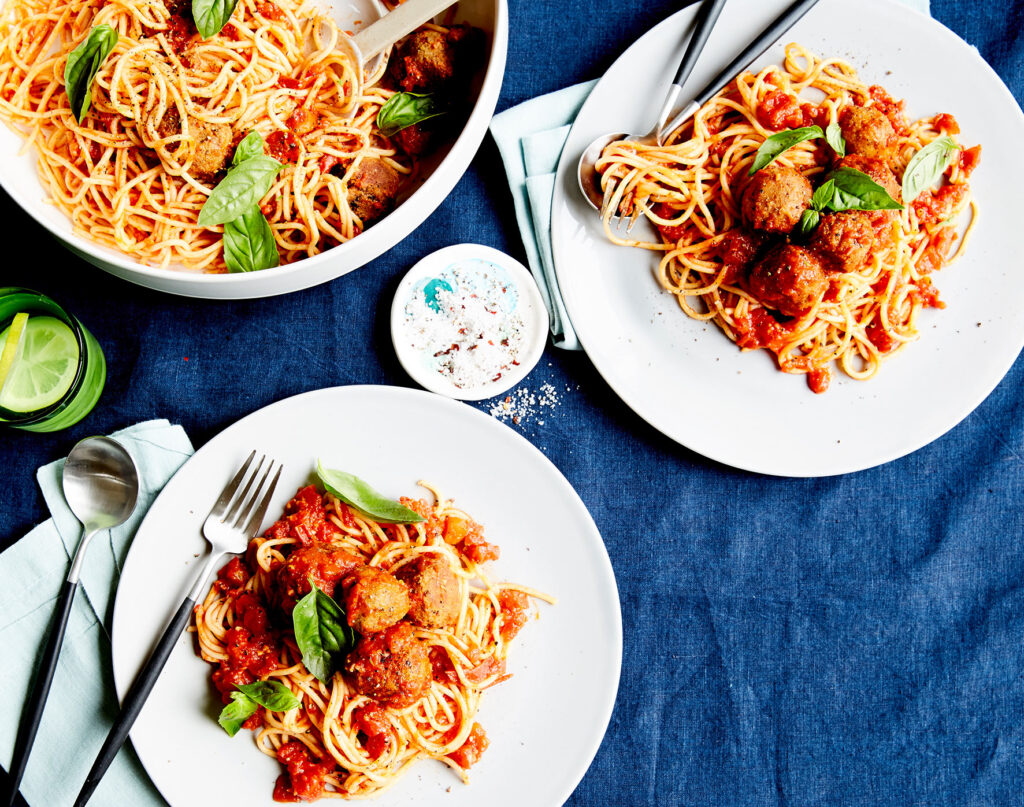 Posted in Mains
Prep: 15 mins
cook 30 mins
Totally Doable
You will need:
400 g tin brown lentils, rinsed and drained
1 cup almond meal
⅓ cup breadcrumbs
3 teaspoons ground flaxseed, combined with 1 ½ tablespoons water to form a "flax egg"
¼ teaspoon chilli flakes (consider omitting if cooking for kids)
1 tablespoon soy sauce
1 tablespoon extra virgin olive oil
300 g spaghetti
¼ cup basil leaves, to serve
Napoli sauce
1 tablespoon extra virgin olive oil
2 cloves garlic, crushed
400 g tin crushed tomatoes
1 tablespoon tomato paste
½ cup vegetable stock
½ teaspoon brown sugar
1 teaspoon mixed dried herbs
Directions:
1

To make Napoli sauce, heat oil in a small saucepan over medium heat and sauté garlic for 1-2 minutes until soft. Add all other ingredients and simmer for 10 minutes or until thick.

2

While Napoli sauce is cooking, prepare 'meatballs' by processing lentils in a food processor for about 20 seconds. Add almond meal, breadcrumbs, flax egg, chilli flakes and soy sauce, and process until well combined. Roll mixture into balls.

3

Heat oil in a large frying pan over medium heat and fry lentilballs for 4-5 minutes until browned all over, turning frequently to prevent them sticking to the pan.

4

Pour Napoli sauce over meatballs and stir gently to coat in sauce.

5

Cook spaghetti in a large pot of salted boiling water for 8-10 minutes or until al dente. Drain.

6

Stir meatballs and sauce through pasta and serve topped with basil leaves.
Sign up for a week of delicious plant-based recipes
Send me my recipes
Heads up: by signing here you'll get free recipes and updates from VegKit. Privacy policy