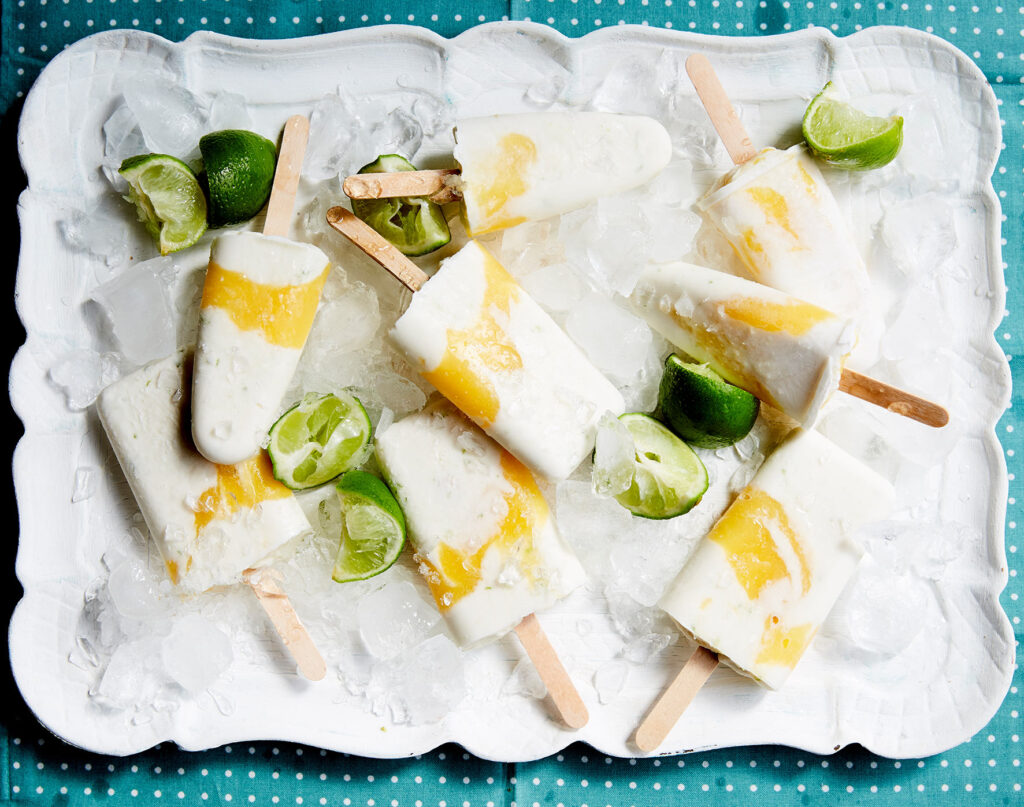 Prep: 10 mins
freeze 5 hours
Easy Peasy
You will need:
1 ¼ cup coconut yoghurt
1 ½ tablespoons agave syrup
Zest & juice of 1 large lime
250 g ripe mango flesh, pureed
Directions:
1

Place the coconut yoghurt, agave syrup, lime juice and zest into a bowl and combine well. Spoon half of the mixture into 6 popsicle moulds, then spoon in the mango puree, then finish with the remaining coconut mixture.

2

Use a butter knife or wooden skewer to swirl the yoghurt and puree together, and place into the freezer for 1 hour.

3

Insert the popsicle sticks and freeze for a further 4-5 hours or overnight, until set.
Sign up for a week of delicious plant-based recipes
Send me my recipes
Heads up: by signing here you'll get free recipes and updates from VegKit. Privacy policy