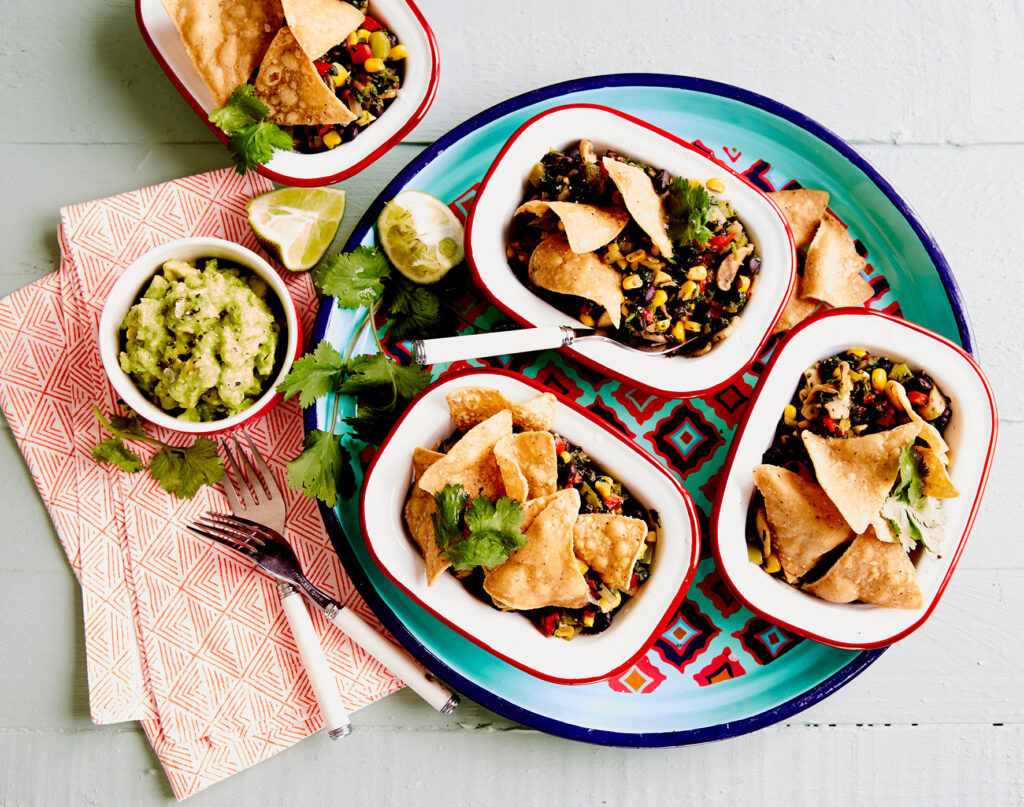 Recipe:
Mexican Pot Pies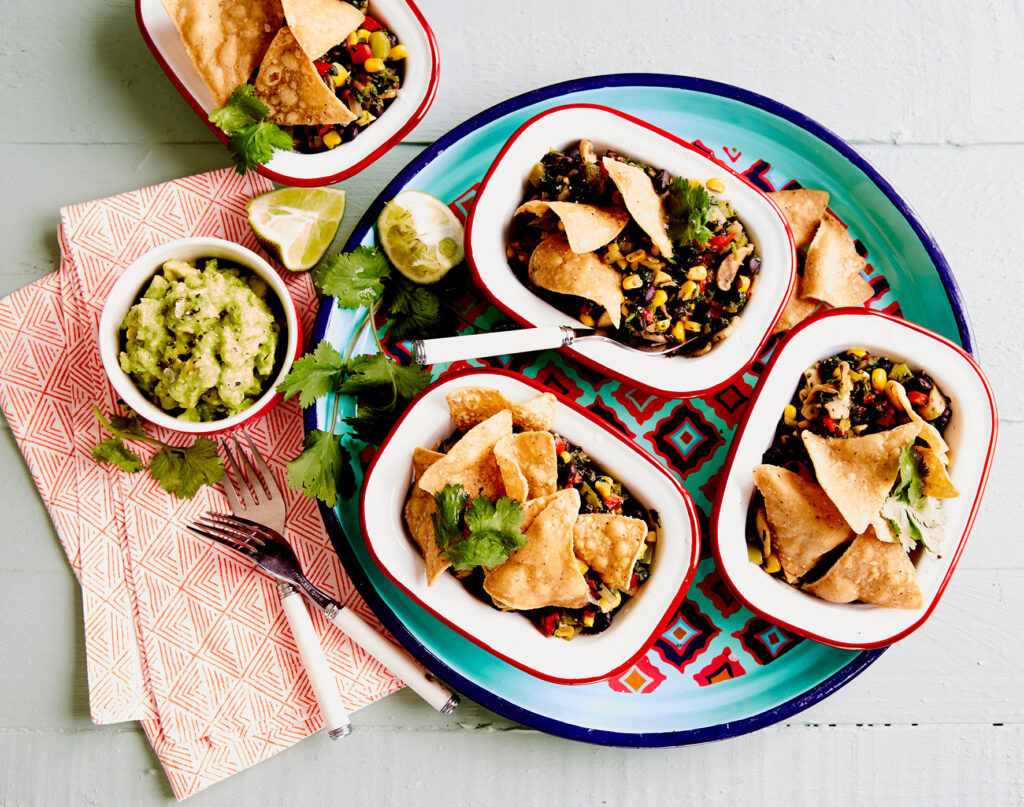 Posted in Mains
Prep: 25 mins
cook 20 mins
Totally Doable
You will need:
1 tablespoon olive oil
1 small red onion, diced
1 small red capsicum, diced
1 small green capsicum, diced
150 g (about 5) mushrooms, sliced
1 corn, kernels removed
150 g frozen spinach, thawed
1 tablespoon diced jalapeños (red or green will work)
400 g tin black beans, drained
1 teaspoon ground cumin
1 teaspoon chipotle in adobo sauce
¼ teaspoon smoked paprika
1 avocado
½ lemon, juiced
200 g tortilla strips or corn chips
Coriander to garnish
Directions:
1

Place a large frying pan over a high heat and pour in olive oil. Heat for 30 seconds and add red onion, red capsicum, green capsicum, mushrooms, corn, spinach and jalapeños. Stir to combine and reduce heat to medium. Cover with lid and sauté for 10 minutes.

2

Remove lid and stir through black beans, cumin, chipotle and smoked paprika. Season with salt and pepper and remove from heat.

3

For the guacamole, pit the avocado and scoop out flesh into a small bowl. Mash with the back of a fork and stir through lemon juice. Season with salt and pepper and place in fridge.

4

Divide vegetable mixture into 4 x 300-350ml capacity ramekins. Place onto a baking tray and top with tortilla strips or corn chips. Place in oven for 4-5 minutes or until strips/chips are golden. Remove from oven and top with guacamole and garnish with coriander.

5

Serve immediately.
Sign up for a week of delicious plant-based recipes
Send me my recipes
Heads up: by signing here you'll get free recipes and updates from VegKit. Privacy policy