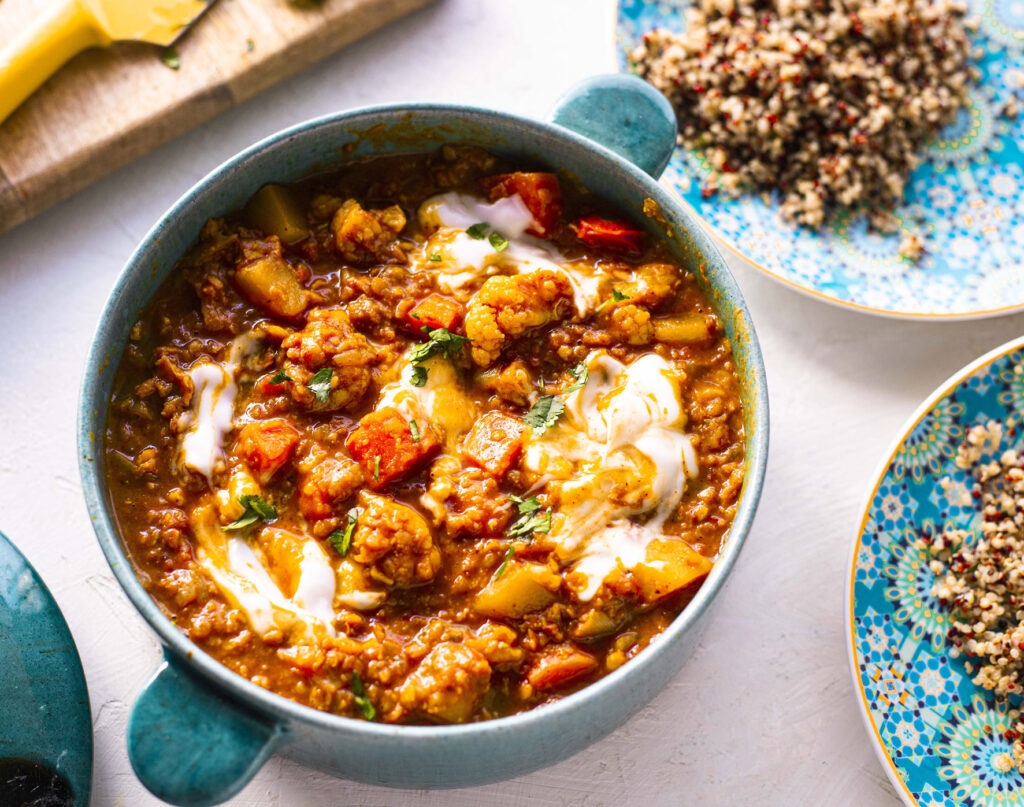 Recipe:
Moroccan Lentil & Veggie Stew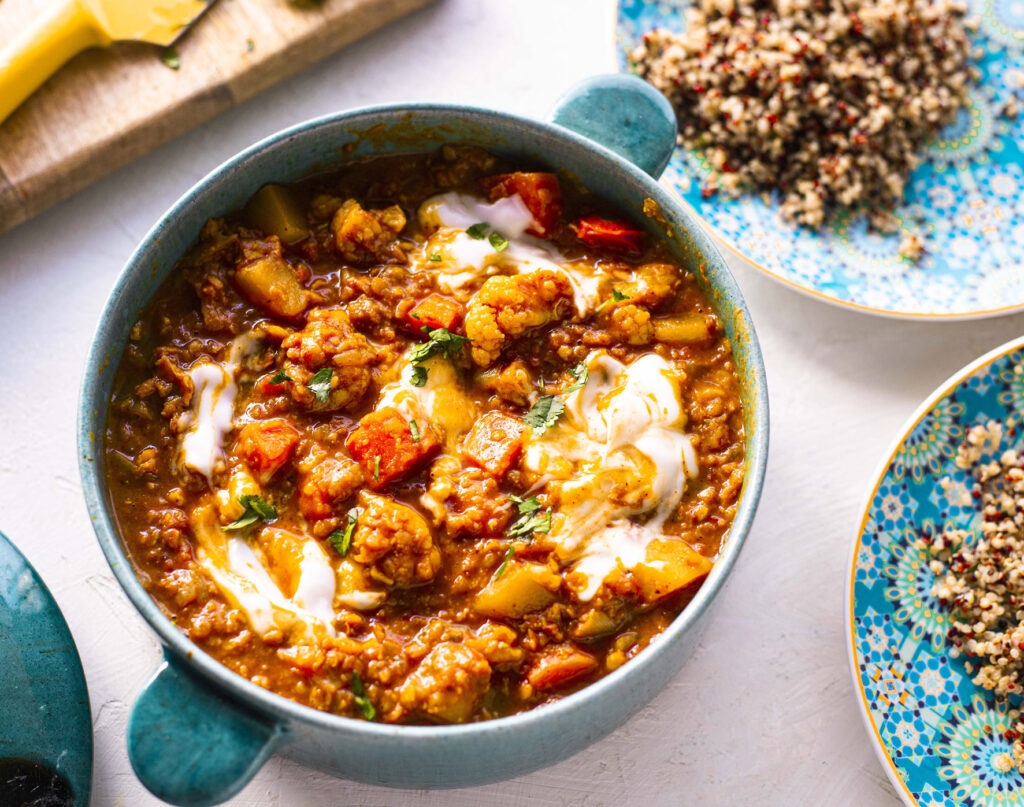 Posted in Mains
Prep: 10 mins
cook 30 mins
Easy Peasy
You will need:
1 tablespoons oil (or sub water)
1 brown onion, finely chopped
5 cloves garlic, crushed
2 teaspoons ground cumin
2 teaspoons ground coriander
1 teaspoon ground turmeric
1 teaspoon ground cinnamon
3 bay leaves
2 cups cauliflower florets (about ½ whole cauliflower head)
2 large potatoes, chopped
2 carrots, chopped
4 cups vegetable stock
1 x 400g can crushed tomatoes
½ cup red lentils
¼ cup raisins, sultanas or chopped dried apricots
Salt and pepper, to taste
To serve
Natural coconut yoghurt
Chopped coriander
Rice, quinoa, toast or flatbread
Directions:
1

Heat the oil in large pot over high heat. Add the onion and sauté for 2 minutes or until softened. Add the garlic, all the herbs and spices and sauté for 1 minute or until fragrant. Add the cauliflower, potatoes and carrots and sauté for 2 minutes to sear the vegetables.

2

Add the stock, crushed tomatoes, lentils and raisins. Boil the mixture for 10 minutes then reduce to a simmer for 20 minutes or until all vegetables are tender. Add more stock or water if the stew is evaporating too quickly. Remove and discard the bay leaves. Season with salt and pepper to taste.

3

Divide the stew into 4 bowls. Serve with coconut yoghurt, coriander and carbohydrate of choice (rice, quinoa or flatbread).
Sign up for a week of delicious plant-based recipes
Send me my recipes
Heads up: by signing here you'll get free recipes and updates from VegKit. Privacy policy