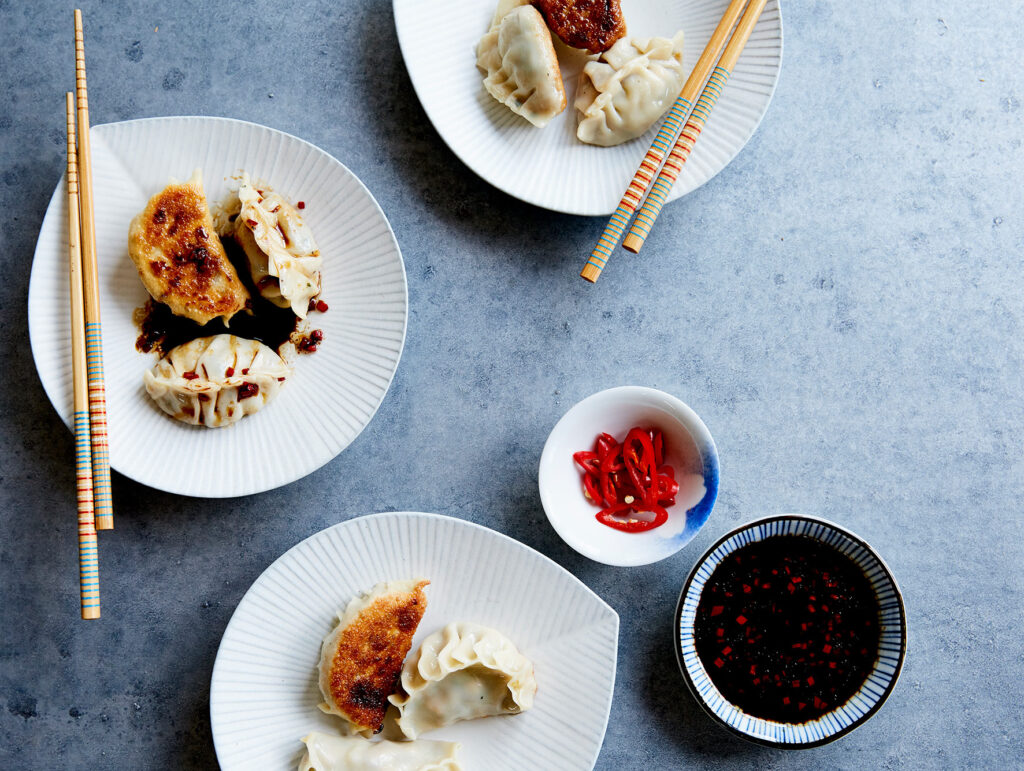 Recipe:
Mushroom Gyoza with Black Vinegar Dipping Sauce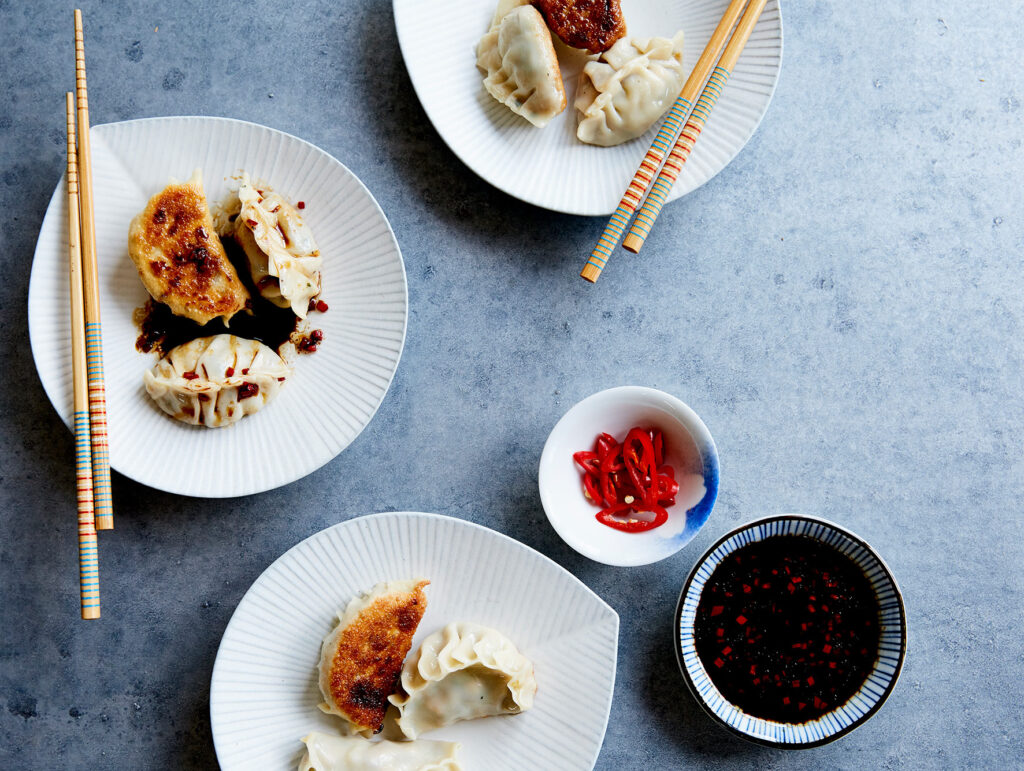 Posted in Mains
Prep: 35 mins
cook 25 mins
Totally Doable
You will need:
1 tablespoon vegetable oil
½ tablespoon toasted sesame oil
100 g mixed mushrooms (shiitake, brown, white, or wood ear), finely diced
100 g wombok (Chinese cabbage), finely sliced
100 g firm tofu, drained and finely diced
¼ cup chives, finely sliced
3 cloves garlic, finely grated
20 grams fresh ginger, finely grated
2 teaspoons tamari
2 teaspoons sake
Pinch of salt & pepper, to season
25 egg-free gyoza wrappers
Vegetable oil, to fry (or peanut oil)
Dipping sauce
¼ cup Chinese black vinegar
2 tablespoons tamari
2 tablespoons water
2 teaspoons sesame oil
1 red chilli, finely diced
Directions:
1

Place the oils in a frying pan over medium heat. Add the mushrooms and cabbage and sauté for 1-2 minutes. Remove from heat and combine in a bowl with all the remaining ingredients (except the wrappers and frying oil).

2

Place a tablespoon of filling on a gyoza wrapper and lightly brush half the edge with water. Fold the dry half over the wet side and pinch them together, making 5 or 6 pleats to seal the pouch. Continue with the remaining filling and wrappers.

3

To cook, place 2 tablespoons of oil in a frying pan over medium to high heat. Add the gyoza to the pan, and working in batches, fry on one side for 2-2.5 minutes until golden brown. Then add 3 tablespoons of water to the pan, cover with a lid and steam for 2-3 minutes, or until the water has evaporated. Continue to cook the remaining gyoza this way, adding more oil as required.

4

For dipping sauce, combine all ingredients, whisk, and pour into a serving dish.

5

Serve gyozas hot with dipping sauce on the side.
Sign up for a week of delicious plant-based recipes
Send me my recipes
Heads up: by signing here you'll get free recipes and updates from VegKit. Privacy policy