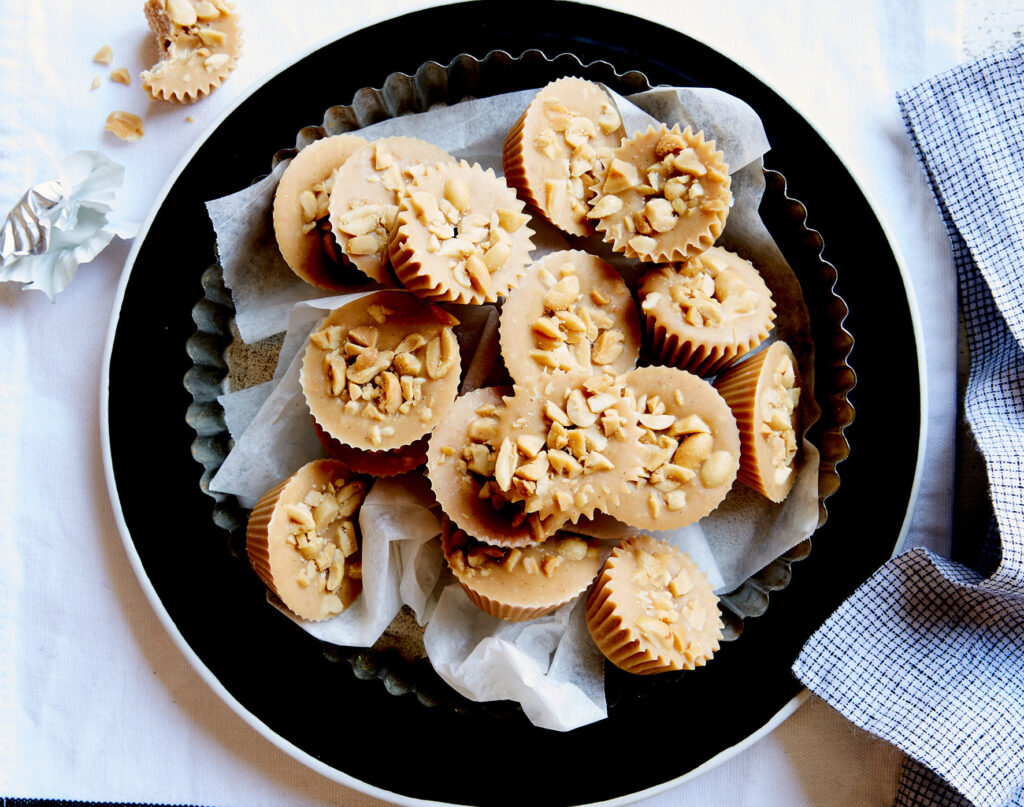 Prep: 10 mins
cook 10 mins
set 20 mins
You will need:
250 g smooth peanut butter
250 g coconut butter*
⅓ cup agave syrup
1 ½ teaspoons vanilla bean paste
½ teaspoon salt
3 tablespoons salted peanuts, roughly chopped
Directions:
1

Line a 24-cup mini muffin tray with paper or foil liners and set aside.

2

Melt the peanut butter and coconut butter together in a saucepan over low to medium heat, stirring continuously, until combined. Remove from heat and incorporate the agave, vanilla and salt.

3

Spoon the mixture into the moulds, top with chopped peanuts and place in the freezer for about 20 minutes to set.

4

Store in the freezer for up to 3 weeks in an airtight container, removing about 10-15 minutes prior to eating to soften slightly.
Sign up for a week of delicious plant-based recipes
Send me my recipes
Heads up: by signing here you'll get free recipes and updates from VegKit. Privacy policy