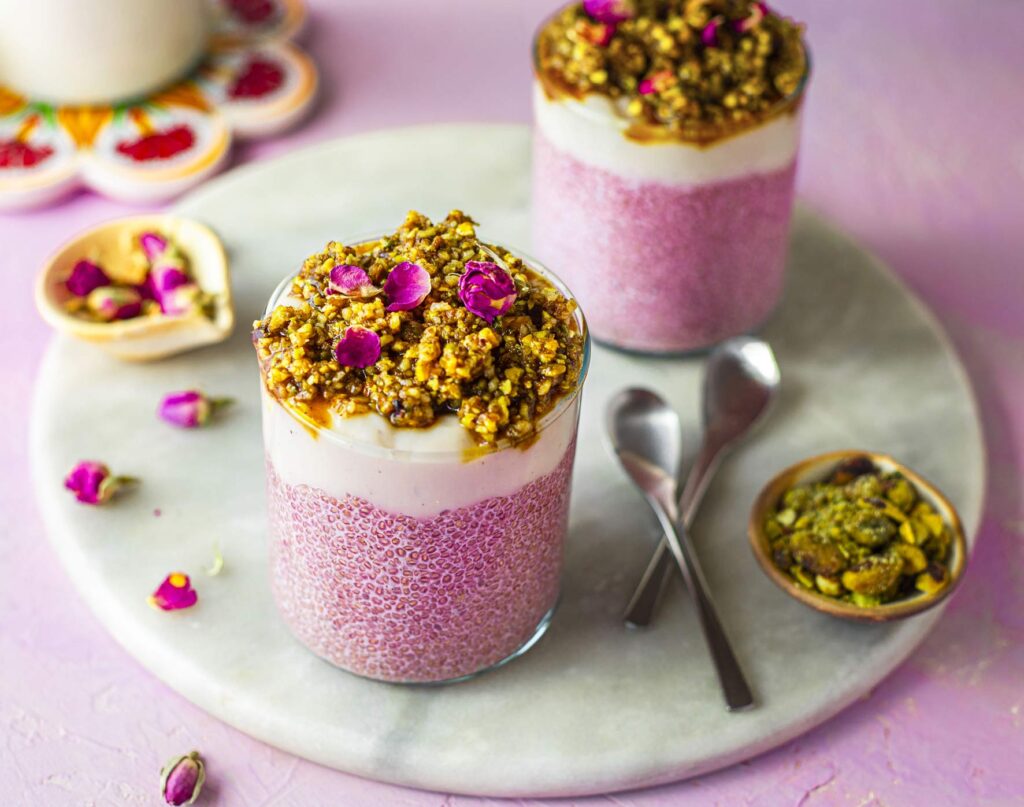 Recipe:
Rosewater Chia Pudding with Baklava-style Nuts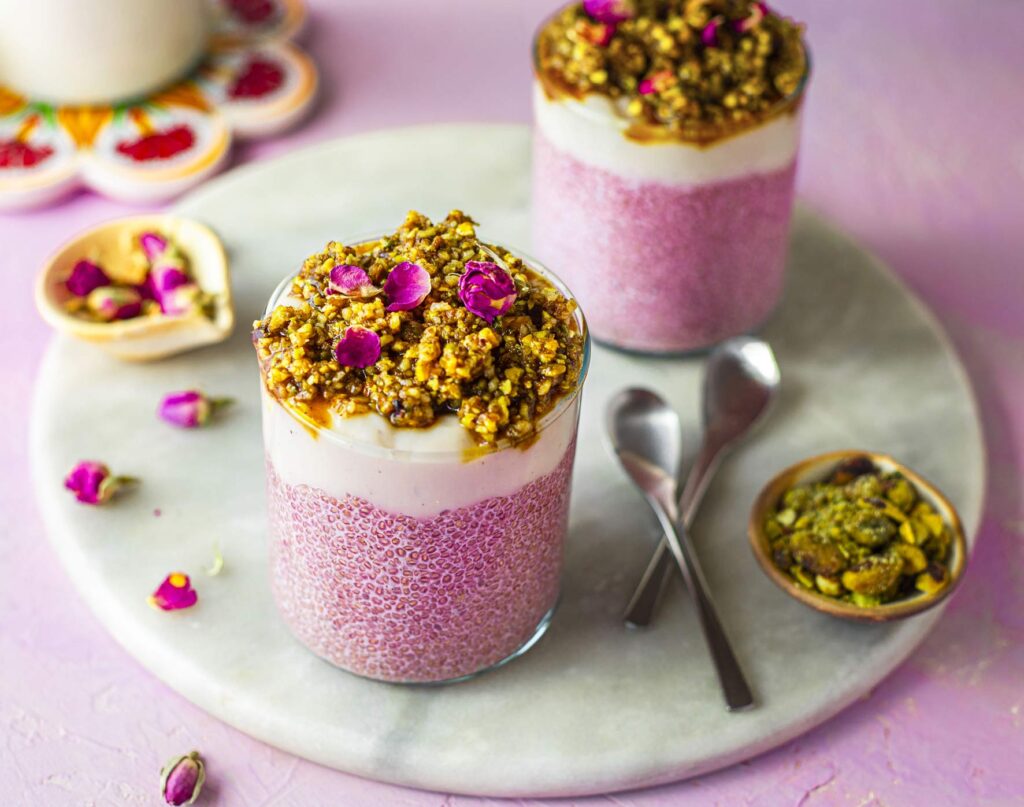 Posted in Breakfasts
Prep: 15 mins
chill 1 hour
Easy Peasy
You will need:
Chia Pudding
⅓ cup chia seeds
1 ½ cup any plant-based milk, such as almond, soy or coconut
1 tablespoon rose water
1 teaspoon vanilla extract
½ teaspoon beetroot powder, for colour (optional)
Baklava-style nuts
¼ cup walnuts
¼ cup pistachios or pecans
¼ teaspoon cinnamon
3 tablespoons maple syrup
To serve
1 cup coconut or other plant-based yoghurt
Directions:
1

To make the chia pudding, place all the ingredients in a lidded container and whisk to combine. Cover and chill for 1 hour or overnight.

2

To make the baklava-style nuts, add the nuts to a food processor and pulse until it resembles coarse crumbs. Add the cinnamon and maple syrup then pulse until combined.

3

Whisk the chia pudding again and divide into 2 glasses or bowls. Top with the yoghurt and nuts and serve.
Sign up for a week of delicious plant-based recipes
Send me my recipes
Heads up: by signing here you'll get free recipes and updates from VegKit. Privacy policy