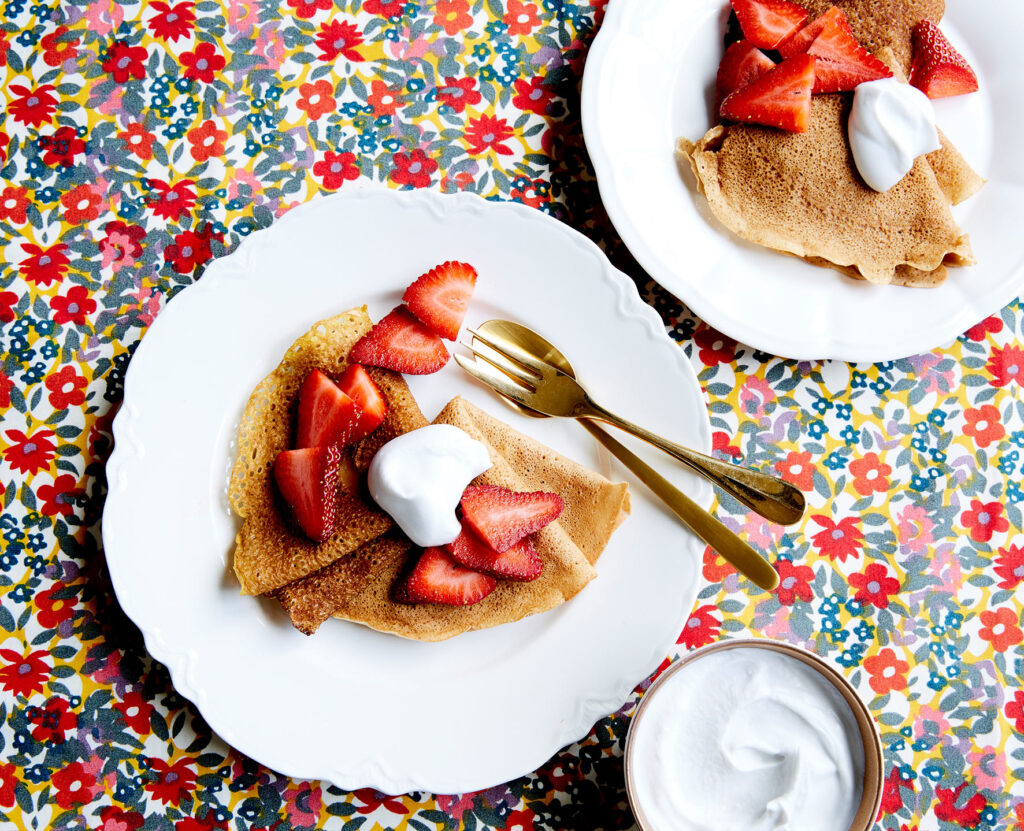 Recipe:
Simple Strawberry Crêpes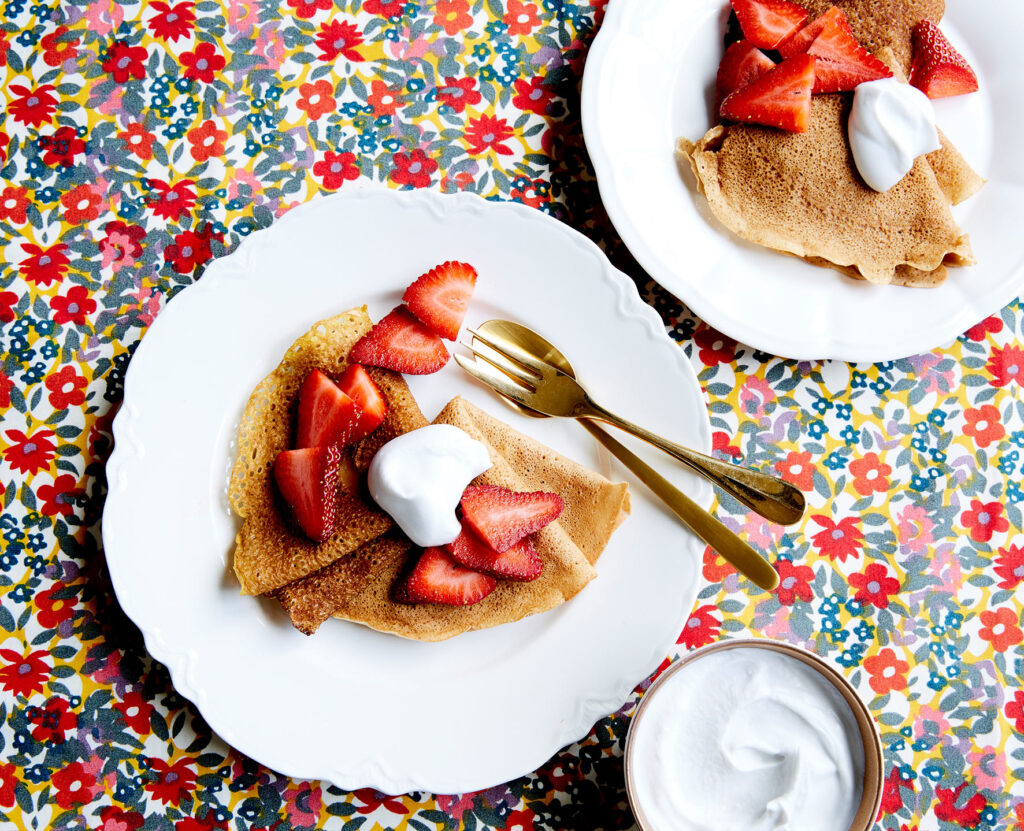 Posted in Desserts
Prep: 5 mins
cook 35 mins
Easy Peasy
You will need:
110 g (¾ cups) flour, sifted
1-1 ¼ cups almond milk
2 tablespoons coconut sugar
1 teaspoon vanilla extract
⅓ teaspoon baking powder
250 ml (1 cup) coconut cream, refrigerated to thicken
2 cups strawberries, cut in half
Mint, for garnish (optional)
Directions:
1

Place flour, almond milk, sugar, vanilla extract and baking powder into a medium bowl and whisk together until batter is smooth.

2

Set a medium sized non-stick saucepan over a medium heat. Coat base lightly with olive oil spray and pour ¼ cup of batter into saucepan. Rotate pan a little to spread batter and cook for 2-3 minutes.

3

Using a spatula, gently flip the crepe and cook for a further 1-2 minutes. Set aside on serving plate and repeat with remaining batter until finished (should make 8 crepes).

4

Serve with coconut cream, fresh strawberries and mint, if using.
Sign up for a week of delicious plant-based recipes
Send me my recipes
Heads up: by signing here you'll get free recipes and updates from VegKit. Privacy policy