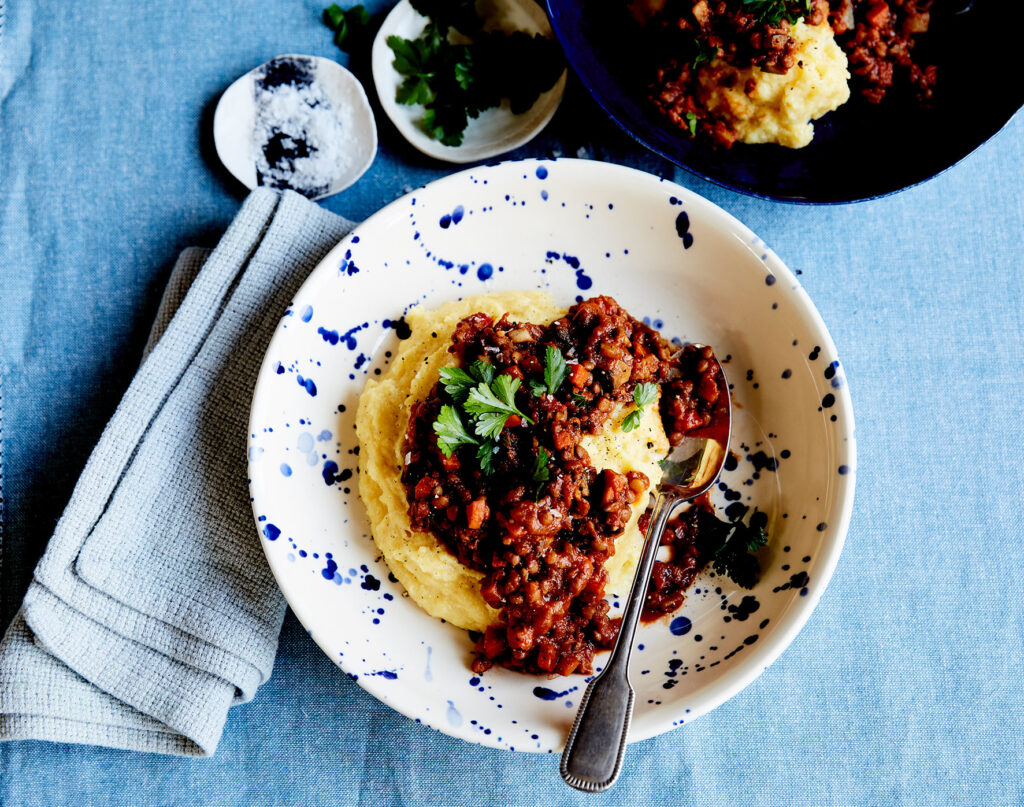 Recipe:
Slow Cooker Lentil Bolognese with Creamy Polenta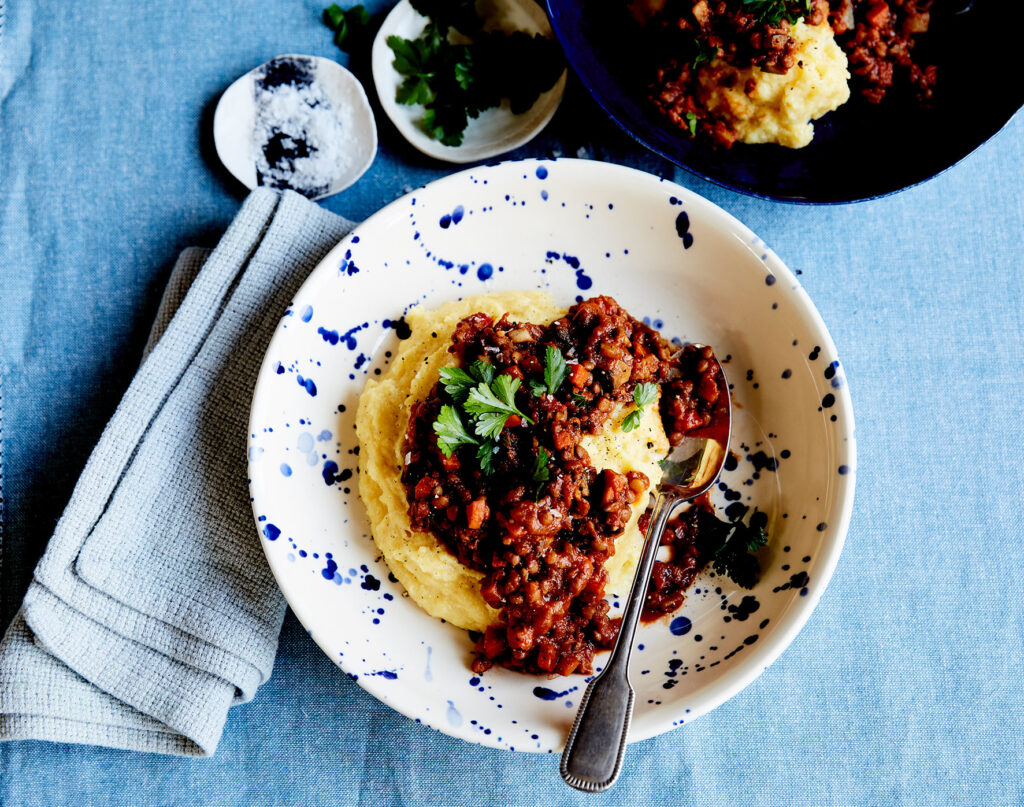 Posted in Mains
Prep: 20 mins
cook 50 mins
cook 8 hours
You will need:
1 tablespoon extra virgin olive oil
½ onion, finely diced
1 large stick celery, finely diced
2 carrots, peeled and finely diced
1 zucchini, finely diced
200 g mushrooms, finely diced
3 cloves garlic, crushed
½ cup red wine
1 cup brown lentils
700 g tomato passata
1 ½ tablespoons tomato paste
2 cups vegetable stock
2 teaspoons Vegemite, dissolved in 1 cup water
3 teaspoons brown sugar
3 teaspoons balsamic vinegar
1 teaspoon mixed dried herbs
Polenta
250 g instant polenta
2 cups plant-based milk (e.g. soy or almond)
2 cups water or vegetable stock
Pinch of salt
2 tablespoons nutritional yeast (optional)
Directions:
1

Heat olive oil in a large frying pan over medium heat. Cook onion, celery, carrot, zucchini, mushrooms and garlic for 3-4 minutes or until soft. Add red wine and cook until most of the liquid evaporates.

2

Transfer to slow cooker and add all other ingredients.

3

Cook on low for 8-10 hours or until lentils are soft (add more water if required).

4

To make polenta, bring almond milk and water to a simmer in a large saucepan over medium heat. Gradually whisk in polenta and salt. Reduce heat and simmer, stirring occasionally, for 30 minutes or until mixture thickens and polenta is soft (i.e. no longer has a grainy texture). Stir through nutritional yeast, if using.

5

Divide polenta among bowls and top with bolognese. Garnish with parsley and serve.
Sign up for a week of delicious plant-based recipes
Send me my recipes
Heads up: by signing here you'll get free recipes and updates from VegKit. Privacy policy