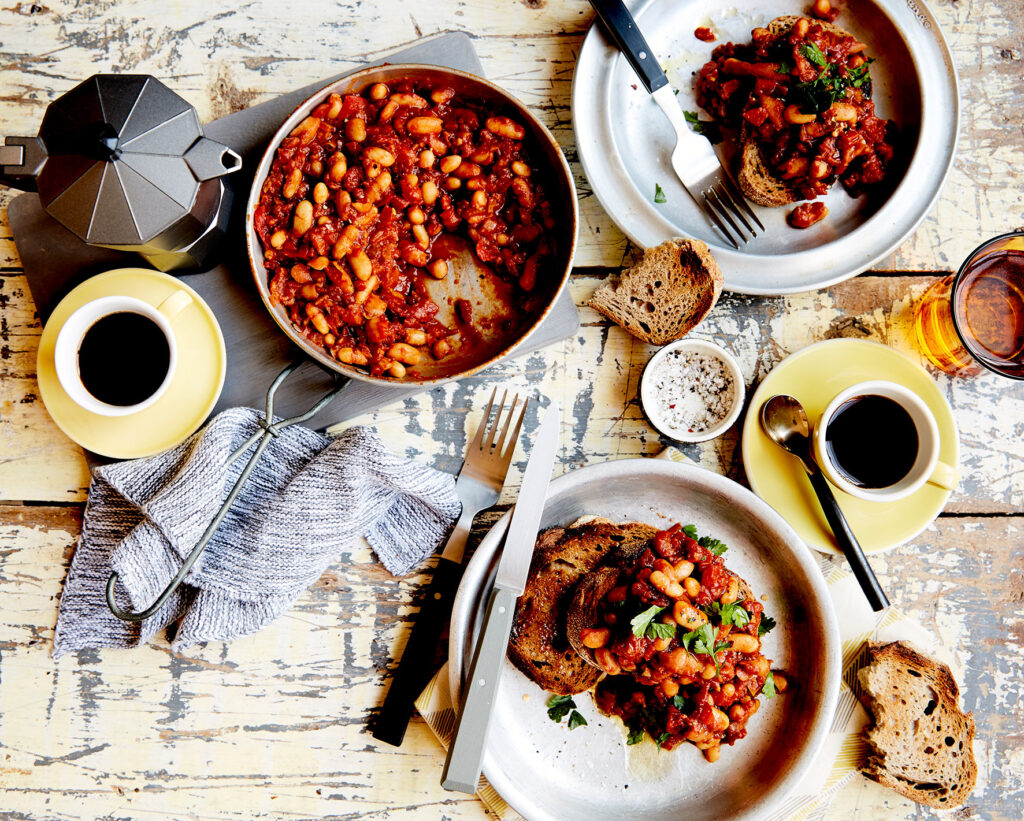 Recipe:
Smoky Beans on Toasted Sourdough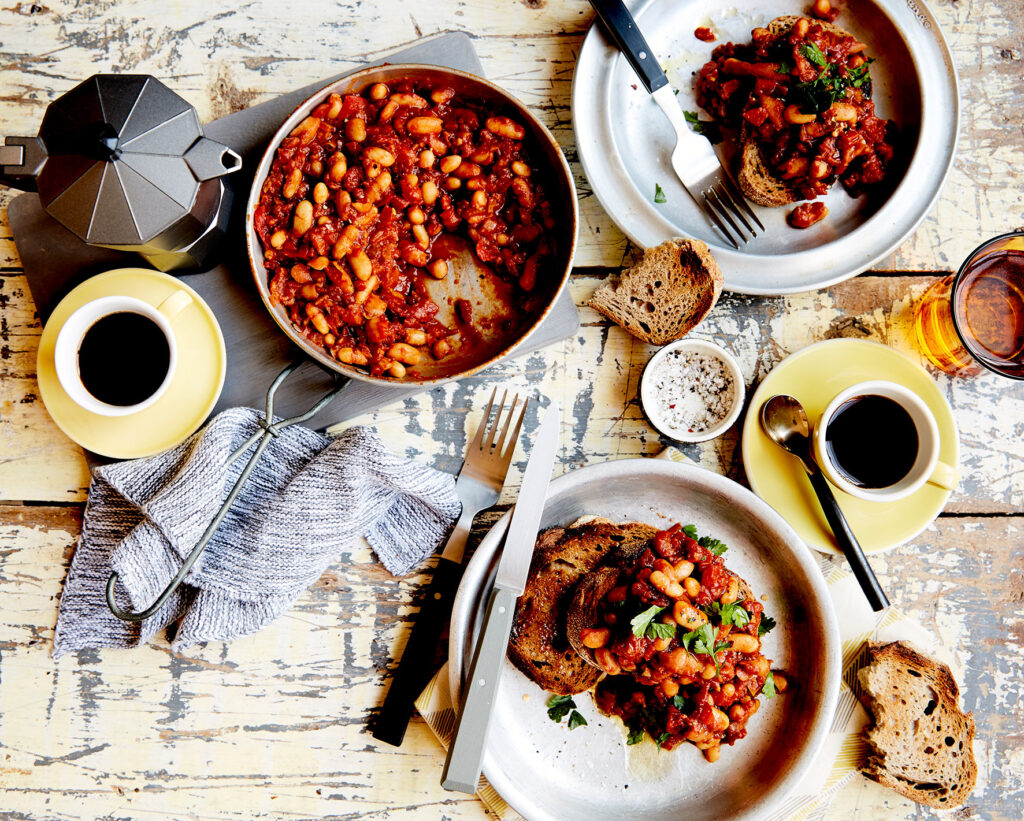 Posted in Breakfasts
Prep: 15 mins
cook 15 mins
Easy Peasy
You will need:
1 tablespoon extra virgin olive oil
1 onion, finely sliced
1 red capsicum, finely diced
2 cloves garlic, crushed
800 g (2 tins) cannellini beans, rinsed and drained
400 g tin crushed tomatoes
1 tablespoon smoked paprika
2 teaspoons cumin
1 ½ tablespoons maple syrup
3 teaspoons soy sauce
2 teaspoons apple cider vinegar
4 thick slices sourdough toast, to serve
¼ cup flat leaf parsley, chopped, to garnish
Directions:
1

Heat oil in a large saucepan over medium heat.

2

Add onion, capsicum and garlic and sauté for 3-4 minutes or until soft.

3

Add beans and cook for a further 4-5 minutes.

4

Add all other ingredients and cook for 3-4 minutes or until capsicum is soft.

5

Serve over toasted sourdough and top with parsley.
Sign up for a week of delicious plant-based recipes
Send me my recipes
Heads up: by signing here you'll get free recipes and updates from VegKit. Privacy policy