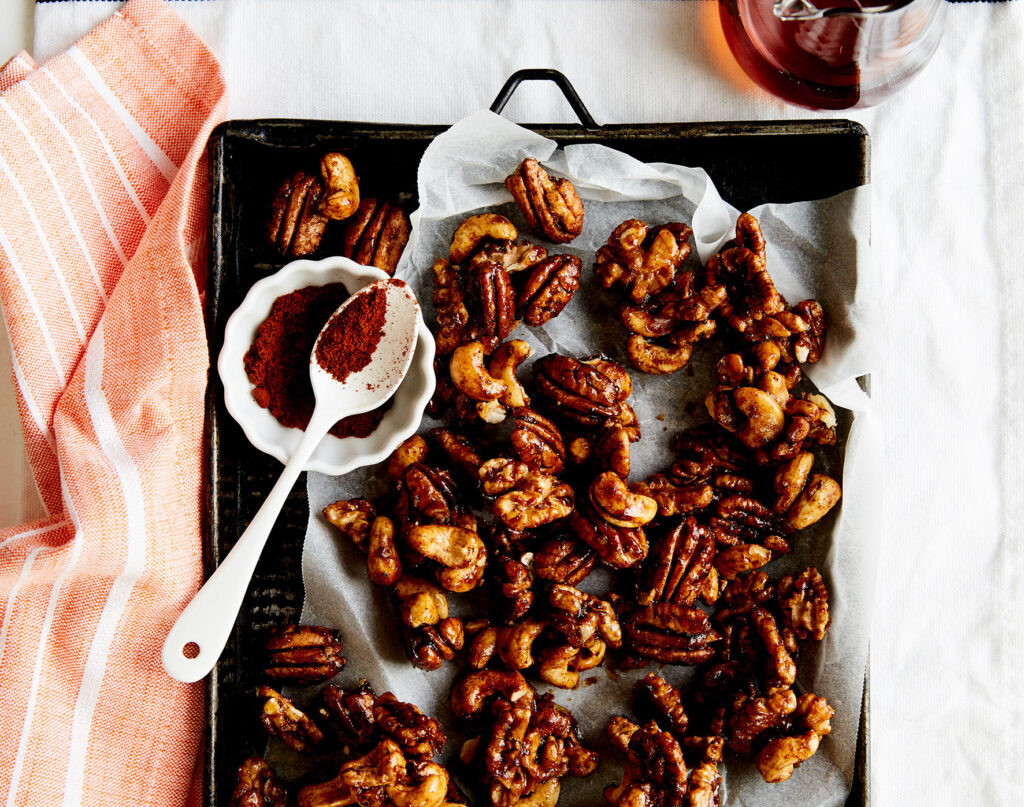 Prep: 5 mins
cook 15 mins
Easy Peasy
You will need:
1 cup each of walnuts, cashews, and pecans
⅓ cup pure maple syrup
2 tablespoons light brown sugar
2 teaspoons salt
1 teaspoon chipotle chilli powder
½ teaspoon ground ginger
½ teaspoon ground cinnamon
¼ - ½ teaspoon cayenne pepper
¼ teaspoon cracked black pepper
Directions:
1

Preheat oven to 180°C and line a baking tray with parchment paper.

2

Place all ingredients into a bowl, and mix well to combine. Spread over the lined tray and toast for 10 minutes. Then stir the nuts, and toast for another 5-10 minutes until glossy.

3

Remove nuts from the oven, and cool on a separate plate. Once they have cooled completely, store in an airtight container for up to 1 week.
Sign up for a week of delicious plant-based recipes
Send me my recipes
Heads up: by signing here you'll get free recipes and updates from VegKit. Privacy policy