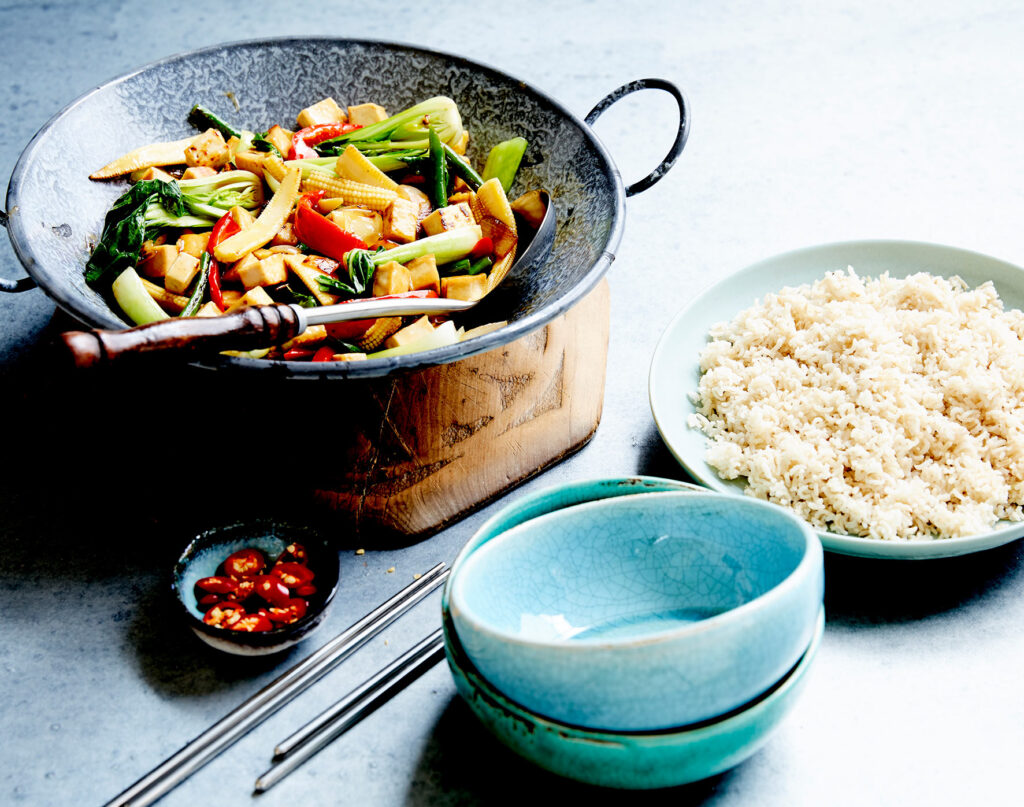 Recipe:
Sweet & Sour Tofu Stir-fry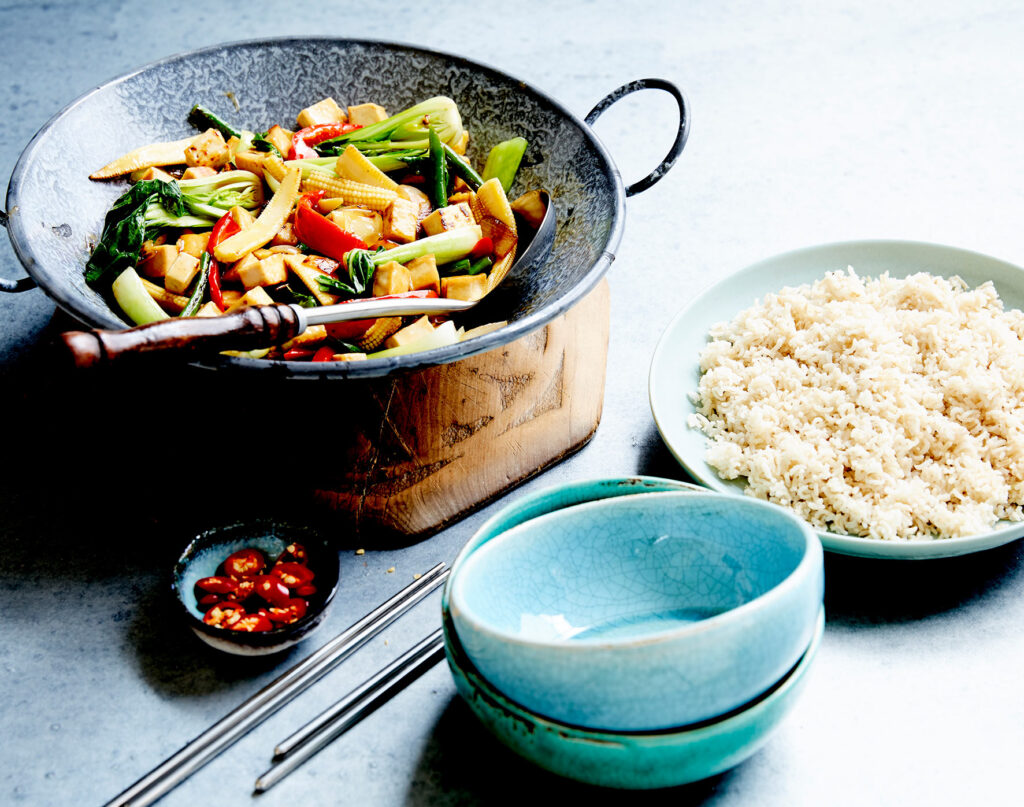 Posted in Mains
Prep: 20 mins
cook 15 mins
Easy Peasy
You will need:
¼ cup brown sugar
1 tablespoon rice vinegar
¼ teaspoon salt
1 tablespoon soy sauce
½ cup pineapple juice
1 tablespoon cornflour
2 tablespoons peanut oil
1 medium onion, sliced
110 g (1 cup) green beans, halved
1 red capsicum, cut into strips
200 g fresh baby corn, sliced lengthways
3 heads bok choy, chopped
375 g tofu, diced in 1 cm pieces
2 teaspoons sesame oil
Rice, to serve
Directions:
1

Place sugar, vinegar, salt, soy sauce and pineapple juice in a small saucepan over a high heat. Bring to boil and then reduce to low.

2

In a small glass combine cornflour with 1 tablespoon water. Stir until smooth and pour into sweet and sour sauce. Heat for a further 2 minutes or until mixture boils and thickens. Remove from heat and set aside.

3

Pour peanut oil into a large wok and place over a high heat. After 30 seconds add onion, green beans, capsicum, corn and bok choy. Toss regularly cooking for 1 minute and add in the tofu and sesame oil. Toss for a further 2 minutes then pour in sweet and sour sauce. Swirl around in wok for a further 30 seconds until well combined, before transferring to a serving dish.

4

Serve immediately alongside rice.
Sign up for a week of delicious plant-based recipes
Send me my recipes
Heads up: by signing here you'll get free recipes and updates from VegKit. Privacy policy