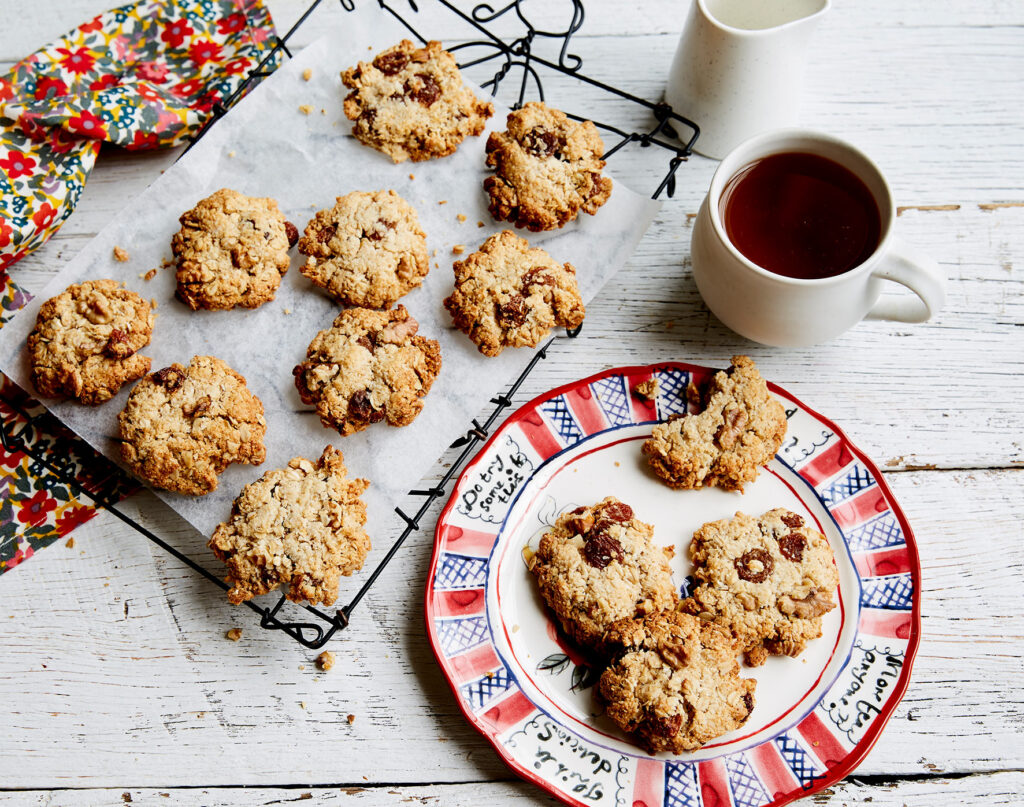 Recipe:
Anzac Biscuit with a Twist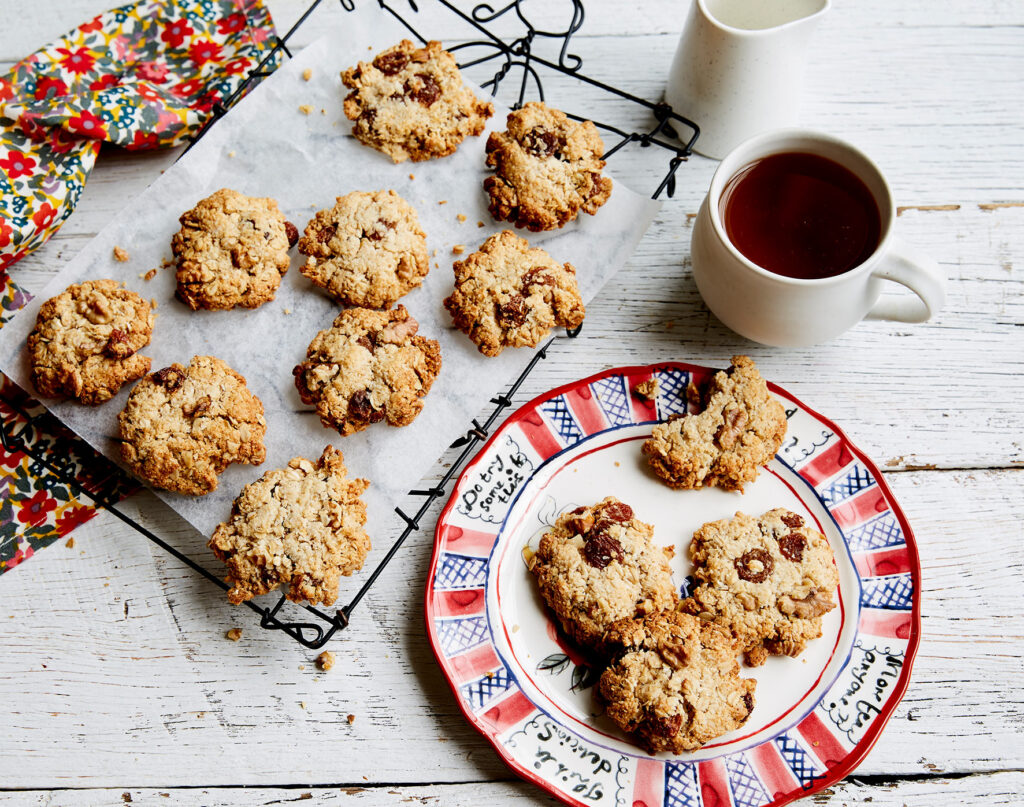 Posted in Desserts
Prep: 10 mins
bake 15 mins
Easy Peasy
You will need:
90 g (1 cup) oats
80 g (1 cup) desiccated coconut
2 tablespoons hulled tahini
¼ cup rice malt syrup
25 g (¼ cup) walnuts, chopped
40 g (¼ cup) sultanas
1 teaspoon vanilla extract
Directions:
1

Preheat oven to 180°C and line an oven tray with baking paper.

2

Place all ingredients into food processor and pulse for 1 minute, or until combined.

3

Transfer into a medium bowl and using your hands shape the mixture into 12 evenly sized balls. Place each ball between palms to flatten slightly.

4

Place onto prepared tray and into oven for 13-15 minutes or until golden brown.

5

Transfer onto cooling tray and allow to cool before serving.
Sign up for a week of delicious plant-based recipes
Send me my recipes
Heads up: by signing here you'll get free recipes and updates from VegKit. Privacy policy